Romelu Lukaku will not feature in Chelsea's Premier League trip to Leicester on Saturday but is "very close" to returning from injury, according to head coach Thomas Tuchel.
Saturday will mark a full month since the striker injured his ankle during a Champions League game against Malmo, in what was his 11th appearance of the season after re-joining Chelsea in a club-record £97.5m deal over the summer.
Tuchel said Lukaku could return for Tuesday's Champions League clash with Juventus or next weekend's Premier League meeting with Manchester United, which is live on Sky Sports.
"Romelu is very close to team training, so hopefully he will join the squad on Sunday - let's see how this works out," Tuchel said on Friday.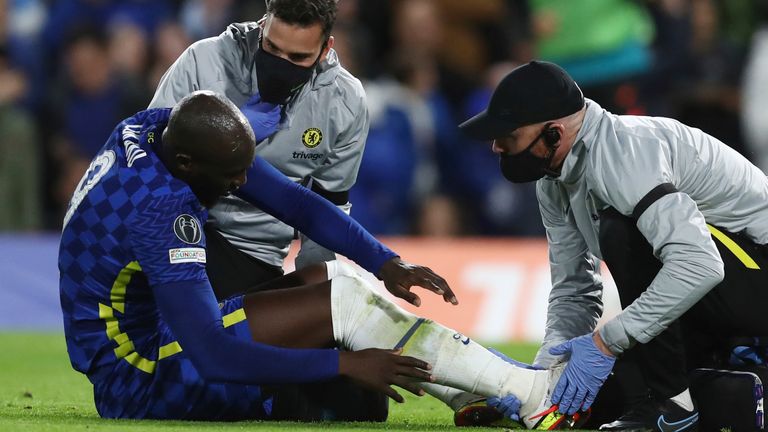 "He's pushing hard and trying hard to come back as soon as possible and we will try on Sunday.
"If everything works out perfectly, if he is in training on Sunday and then on Monday he can maybe join the group on the bench (against Juventus).
Live Renault Super Sunday


"But there are a lot of ifs and I don't want to put pressure on him. He's putting a lot of pressure on himself and we will not rush things."
Chelsea initially coped well with Lukaku's absence, delivering emphatic victories over Norwich and Newcastle, but a draw at home to Burnley in their final game before the international break highlighted the striker's absence.
Tuchel hopeful over Christensen and Rudiger contracts
Tuchel also revealed that he expects "good news" on a potential contract extension for defender Andreas Christensen.
Tuchel insisted all parties are on the same page on a new deal for Christensen, with the 25-year-old's current contract expiring next summer.
"For Andreas, from my point of view, everybody wants the same thing, the coach wants the same thing, the club wants the same thing and the player wants the same thing," Tuchel said.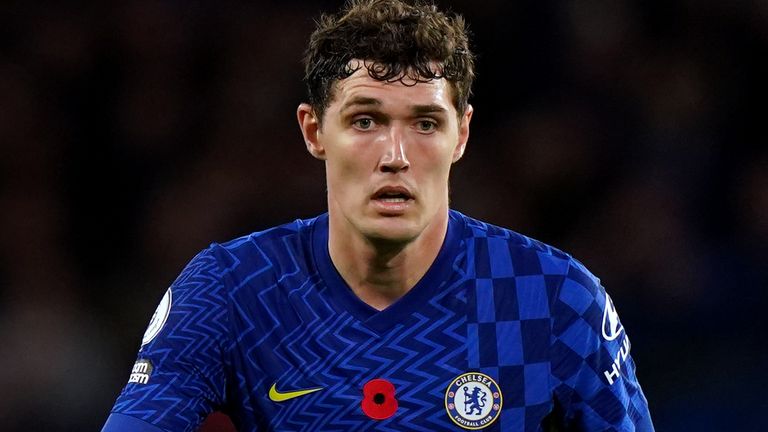 "So, hopefully and obviously I expect some good news in the next days, but every case is different. And you can end up in situations like this, but the situations are handled from all sides very carefully, very professionally and in a very mature manner.
"And so during the process, we can produce performances that we need to fulfil our goals and that's the most important thing. Things are very mature, very respectful and very clear."
Tuchel also remains hopeful that Antonio Rudiger will extend his own deal at Stamford Bridge, that also runs out at the end of the campaign.
The German believes that in-demand Rudiger knows how valued he is at Chelsea - but also that he remains focused on the "toughest challenge" of the Premier League.
Club captain Cesar Azpilicueta's contract will also expire next summer, leaving Chelsea's defence in a possible state of flux.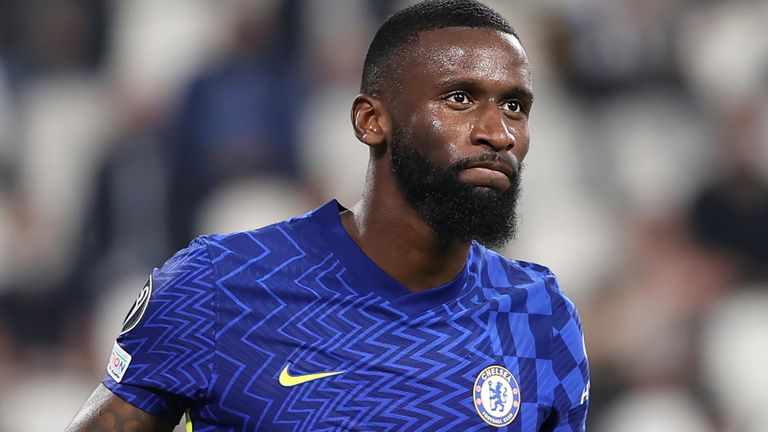 "Of course there are some delays, with Toni and with Andreas in the moment, but it's pretty clear what we want," said Tuchel. "But it's not always like this in football that the coach wants something or the club wants something and then that thing happens.
"You have to accept that sometimes it can arrive and you can end up in situations where things are in a bit of a delay. And things maybe take their time but I'm very, very sure that Toni feels also how respected and what kind of an important role he plays for this club.
"I think he's up for the toughest challenge, and the toughest challenge is Premier League football. The toughest challenge is to play PL football to win titles, so he's a big part in a big club and I'm very sure that he is aware of it.
"So I'm calm, because I feel Toni calm, I feel the situation calm inside, and from here we go. I'm happy that he plays how he plays and we need him on this kind of level."
No plans to end Gallagher loan early
Tuchel says he has no plans to end Conor Gallagher's season-long loan at Crystal Palace early, despite the Chelsea midfielder's impressive performances having earned him a senior England debut during the international break.
"I have not thought about bringing him back earlier because I think it's also important for him to be happy where he is and for him to stay in the moment and not change things," Tuchel said.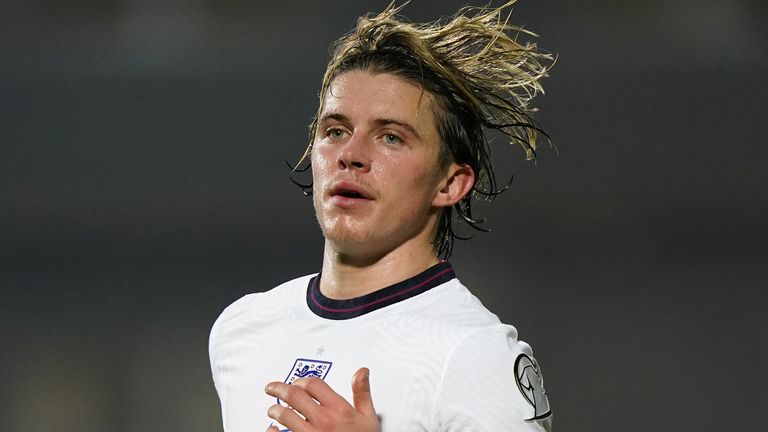 "Right now if you ask me today, I don't think it's necessary to change everything for him again in winter, and I'm super happy for him personally because he is a guy who absolutely deserves the very best."
Gallagher was promoted from England's U21s amid a spate of injury withdrawals from Gareth Southgate's squad and got his first cap in Monday's 10-0 victory over San Marino.
The 21-year-old has flourished under Patrick Vieira at Selhurst Park this season, scoring four goals and providing two assists for Palace.
"I'm not surprised that the national coach loves him because I loved him from day one," Tuchel added. "There cannot be a coach who does not love guys like this - humble, nice, smile on the face and all the time ready to give their everything.
"It's a pleasure to know the guy, have the guy and I'm super happy for him that things worked out so well and now it's on him to keep on going, keep the feet on the ground, and the rest we will decide not in a rush."