Premier League: Chelsea have Eden Hazard available to face Tottenham
Rafael Benitez has confirmed Eden Hazard will be available to face Tottenham in the Sky Live clash on Wednesday.
Last Updated: 09/05/13 1:30pm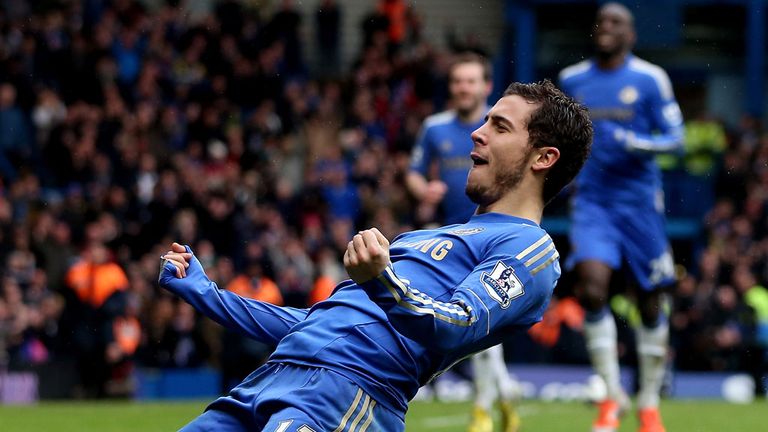 All three missed the 1-0 win at Old Trafford but Hazard returns to the squad against Spurs after picking up a calf injury against Basel five days ago.
Oriol Romeu, who has not played since suffering ligament damage against Sunderland in December, could make the bench.
"Hazard was training in a normal training session. He is fine, he is in the squad," Benitez said.
"Mikel is not available, he is still in some pain. Bertrand is not available with a problem with his knee, nothing serious.
"Oriol Romeu could be available if I ask him because he is training really well. He is pushing in every training session. He is training so well we are considering playing him.
"I think it's important to manage the squad and important for them. It doesn't matter if you pick one or the other, they all want to win and be a part of the important games."
Benitez is fully aware of the threat that Andre Villas-Boas' side will pose, primarily through PFA player of the year Gareth Bale, but is confident his team have the ability to nullify his threat.
"I think he is a good manager, he is working hard for his new team," said Benitez of his Tottenham counterpart Villas-Boas. "They're in a good position and doing well.
"Bale is very good, having a great season and scoring a lot of crucial goals for them. He is playing in different positions and doing well in all of them.
"The way we play, we have a good team with good players. We have to keep an eye on him but they have to keep an eye on ours."