Juan Mata has dismissed reports he is planning to leave Chelsea
Chelsea midfielder Juan Mata has reacted with confusion to reports he will leave Stamford Bridge this summer.
Last Updated: 26/06/13 4:42pm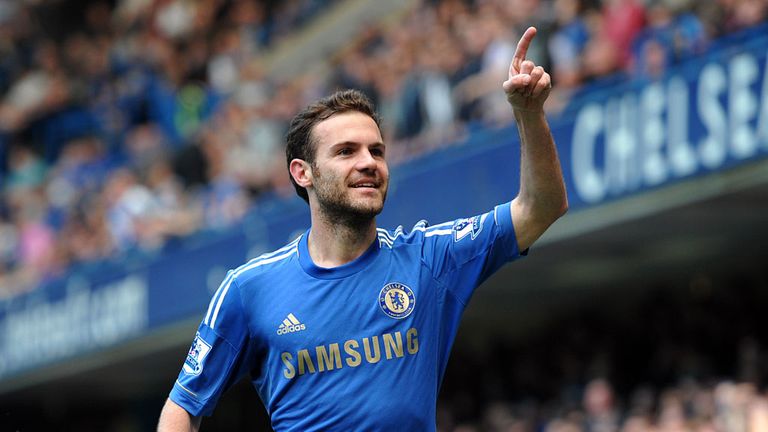 The 25-year-old says he is still enjoying life in the Premier League and is looking forward to forging a relationship with new Blues boss Jose Mourinho.
"I don't know where that came from," Mata said when questioned about rumours linking him with a return to Spain.
"The last time I spoke with the club they told me I was a very important player to them and transmitted confidence in me.
"I'm sure Mourinho will want to see everyone first and then decide what he wants to do.
"You have to know people first before you can evaluate them. After the holidays and after I've rested, I'll meet the new boss and I'm sure things will go well."
Mata joined the Blues in 2011 after four successful seasons with Valencia but he began his career with the Real Madrid academy and was coy on a potential return to the Bernabeu.
He said: "I only have good words for Real Madrid. I was there for four years and they brought me up, both as a player and a person.
"I have many friends there and I'm very grateful to the club. But I've spent two great years in London and the only thing I'm thinking about now is continuing to enjoy this league and this city that I love."