Jose Mourinho wants Chelsea striker Samuel Eto'o to be given time to settle
Chelsea boss Jose Mourinho says Samuel Eto'o is still adjusting to life in the Premier League.
Last Updated: 04/10/13 5:30pm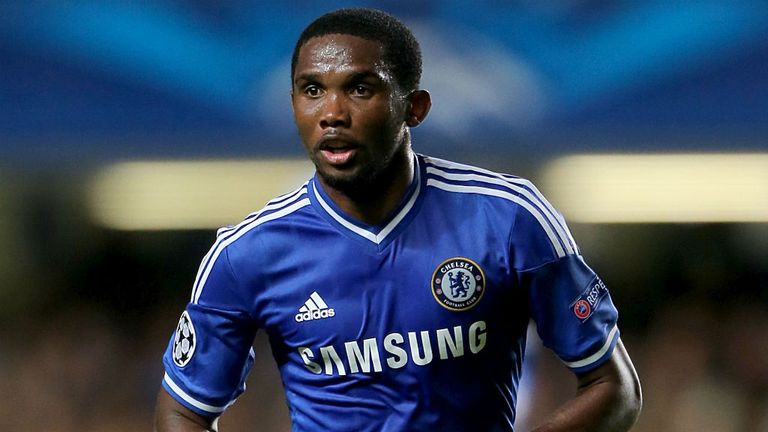 Eto'o, 32, who is expected to make his third league start for Chelsea at Norwich this weekend in place of Fernando Torres, is still looking for his first goal in a Blues shirt.
Mourinho says the Cameroon international has lost sharpness as a result of his spell in Russia but backed him to come good.
"The player I know, the professional I know...what happened in Russia in the last two-and-a-half years I didn't know," said the Portuguese, who had Eto'o in his Inter Milan side that won the 2010 Champions League.
"Normally when a top player is one of the top players in Europe and then goes to Anzhi the pressure goes down, the motivation and physical condition and sharpness goes down.
"Now he's back in top European football and needs a bit of time to find that sharpness. He's playing a lot. He played 80 minutes this week and he is getting his form and an understanding of where he is.
"But the Premier League is a different picture. So give him a little bit of time."
Mourinho added that Eto'o had to adapt his game in order to keep playing at the highest level.
"Players transform themselves with years. They get stronger in some aspects of their game, but lose other strengths," explained Mourinho.
"At Inter he played wide and came inside, very fast and I don't think can play the same way.
"He must be a more static player, a pure number nine. Players have to adapt to their age, potential and condition."