Transfer news: Kevin de Bruyne happy to let Chelsea decide on future after loan link
Kevin de Bruyne will leave it up to Chelsea to decide whether he is loaned out in January.
By Kristof Terreur
Last Updated: 16/11/13 4:25pm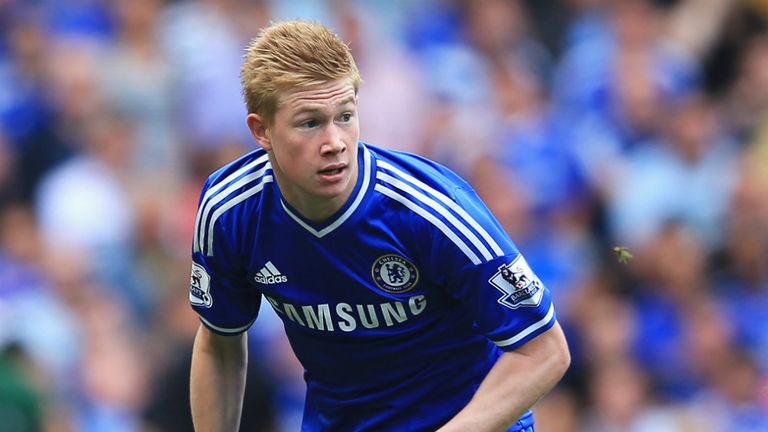 The Belgian midfielder had a successful spell on loan with Werder Bremen last season and had hoped to establish himself as a regular at Stamford Bridge this term.
However, his involvement has been limited due to the fierce competition for places in Jose Mourinho's squad and national team boss Marc Wilmots this week suggested he seek first-team football elsewhere.
De Bruyne believes it is too early to start thinking about his future as a lot could change before the transfer window opens again in the New Year.
Asked about going out on loan after playing in Belgium's 2-0 defeat by Colombia on Thursday, he told reporters: "Maybe. But Chelsea is my employer and they decide my future. I don't have to talk about what could happen in January now, as it's only November. A lot can still happen.
"I feel quite good. The fact that I'm playing at Chelsea is proof I always performed well. The manager told me in July that I had to stay, so I'm not a difficult person. I've no regrets."
De Bruyne was substituted just before the hour mark against Colombia in front of a watching Mourinho, and later admitted he was not quite at his best.
He said: "I know Mourinho was there, but I didn't bother. Sometimes it may look as if I want to force things, but in my head I am doing the same things as last year.
"If you don't play a lot at your team, you can't expect to be on top in your first game.
"It's not easy for me. I don't miss confidence, I only lack match fitness."