Chelsea boss Jose Mourinho admits Juan Mata's first-team absence likely to continue
Jose Mourinho has admitted Juan Mata's Chelsea absence is likely to continue as he cannot pick '12, 13 or 14' players.
Last Updated: 26/11/13 7:54pm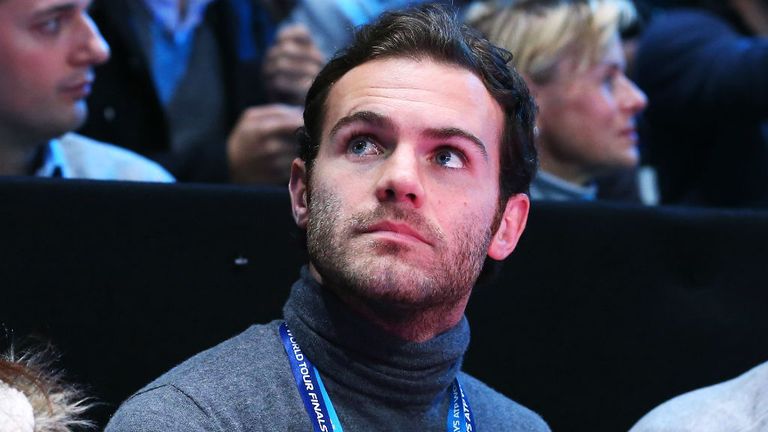 Spanish playmaker Mata has fallen behind Eden Hazard and Oscar in the pecking order under Mourinho, with Paris Saint-Germain and Atletico Madrid believed to be monitoring the situation ahead of January's transfer window.
The 25-year-old has made eight appearances so far this season, scoring one goal, while Hazard has played 13 games and Oscar 14, with the duo netting five and six goals respectively.
Mourinho's favoured formation is a 4-3-3 line-up with two attacking midfielders supporting a lone striker, and Mata started on the bench once again for Tuesday night's UEFA Champions League clash with Basel.
The Portuguese coach says Mata's attitude is fine and that he 'deserves to play', with the strength of Chelsea's squad hindering his first-team hopes.
Mourinho told the London Evening Standard: "There is one thing that is obvious, which is I can't change the rules and I can't start the match with 12, 13 or 14.
"I'd love that because many people deserve to play and Juan is one who deserves to play because of the way he works, behaves, the way we see him every day.
"But if I play him and I don't play (Eden) Hazard or Oscar, you are asking me about Hazard or Oscar in this moment.
"It's a consequence of the squad we have where, for these positions behind the striker, we have so many options.
"It's hard for me. I don't have a special pleasure leaving players out. I enjoy playing them and making them happy, but there's nothing I can do."