Premier League: Chelsea striker Samuel Eto'o set to miss fortnight with hamstring injury
Jose Mourinho is optimistic Samuel Eto'o will return within the fortnight to boost Chelsea's Premier League charge.
Last Updated: 23/03/14 2:04pm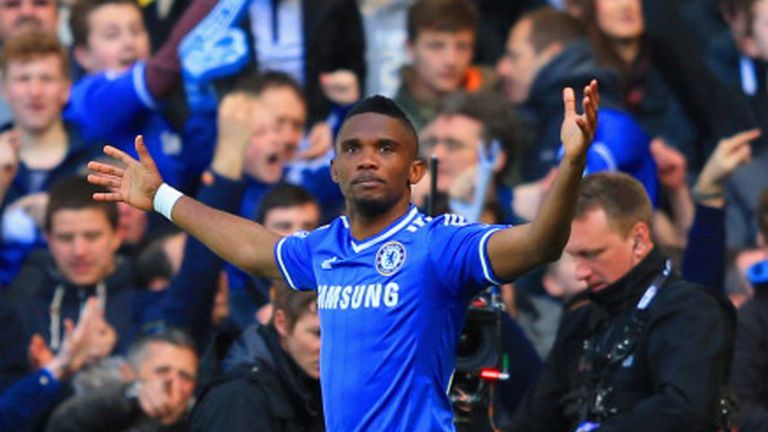 The Cameroon striker suffered a hamstring injury during Chelsea's 6-0 victory over Arsenal at Stamford Bridge on Saturday.
Eto'o scored his 11th goal of the season against Arsenal before being withdrawn, fearing he had a severe injury.
He will likely miss next weekend's trip to relegation-threatened Crystal Palace but Mourinho is hopeful the striker will return soon.
"Hopefully it's not so big," said Mourinho. "Hopefully it's not a one-month injury, it's 10 to 15 days."
Mourinho was happy with Eto'o's replacement, Fernando Torres, and with David Luiz's display in midfield, a position the manager insisted earlier in the season the Brazil defender would not play.
"Fernando, without scoring a goal, had a very good performance with great movement for the team," Mourinho said.
"I like David in midfield. I like him a lot there."