Roberto di Matteo led Chelsea to a famous Champions League victory in 2012 - cementing his status as a club legend.
This week the Italian, who also fired three cup-winning goals for the Blues as a player, takes on his former side as manager of Schalke in Europe's elite club competition.  
Here, we take a look at how Di Matteo led Chelsea from the brink of Champions League heartbreak to become champions of Europe for the first time in their history...
Fast starter
Di Matteo first became a fan-favourite with the Blues' faithful as a player. After signing from Lazio in 1996 for a then club-record fee of £4.9 million, Di Matteo scored in two FA Cup finals and one League Cup final – all of which the Blues won – and his stunning strike against Middlesbrough after 42 seconds in 1997 was the fastest FA Cup final goal at Wembley until 2009.
Unfortunately for Di Matteo, his playing career with Chelsea was cut short by a broken leg that forced him into early retirement at the age of 31 in February 2002. Almost a decade later he would return to the club, first as an assistant to Andre Villas-Boas and then as interim manager after the Portuguese was sacked in March 2012.
Making his mark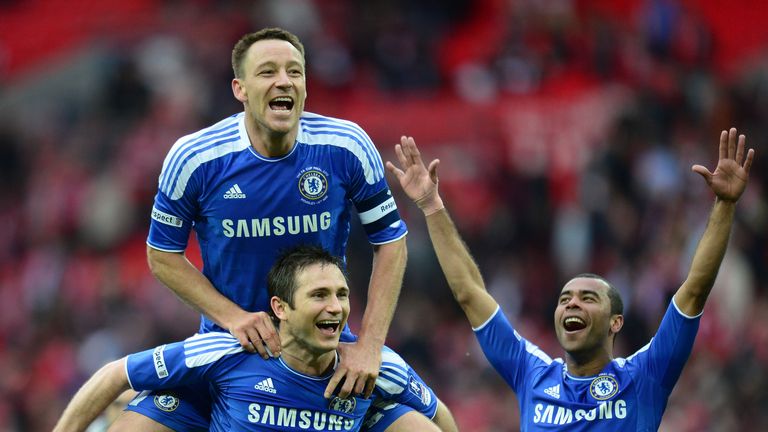 One of his first challenges as manager was to overturn a 3-1 first-leg deficit against Napoli in the last 16 of the Champions League. In a bid to do so, he made four changes to the side beaten in Italy, recalling John Terry, Ashley Cole, Frank Lampard and Michael Essien to the starting line-up. It was a move that worked wonders as Lampard and Terry both scored, along with Didier Drogba and Branislav Ivanovic, and Chelsea won a sensational game 4-1 in extra-time.
"I selected a group of players with a lot of experience, who were comfortable playing with each other," explains Di Matteo. "It was one of those nights that will be remembered as one of the greatest European nights at Chelsea."
While the odds were stacked against Chelsea that night, Terry says the arrival of Di Matteo had given the Blues the lift they needed at the right time.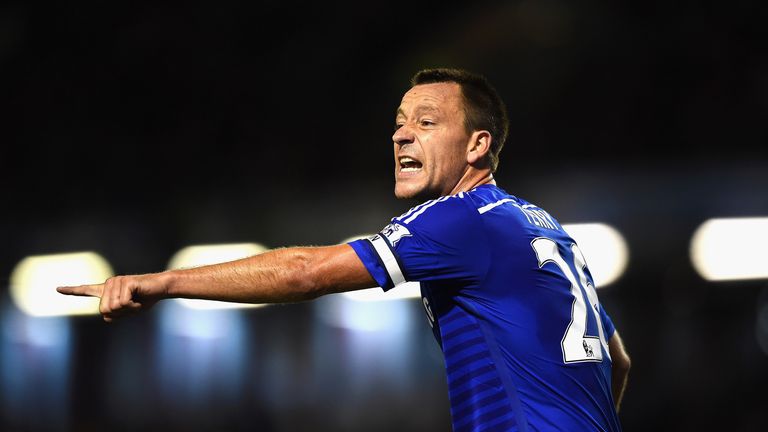 Robbie came in and he deserves an awful lot of credit for what he brought to us.
"The manager changed and there was just something that happened," said the Chelsea captain. "Robbie came in and he deserves an awful lot of credit for what he brought to us. There were four or five big moments from Napoli at home that led us to where we were [in Munich] and there are little things I look back on and think 'that was a great touch from him'."
The road to Munich
Following their dramatic win over Napoli, Chelsea advanced to the semi-finals after beating Benfica 3-1 on aggregate. They then gained the upper hand against defending champions Barcelona in the last four thanks to a 1-0 win at the Bridge, but looked to be up against it again at the Nou Camp as Terry was sent off in the 37th minute and the Catalans scored twice to take a 2-1 aggregate lead.
"Everything that you can imagine that can go wrong in one game went wrong," says Di Matteo. "All I was thinking was let's not concede one more, we still only need one to go through."
Not only did Chelsea not concede again, but they pulled a goal back before the break thanks to a sublime chip from Ramires and then secured their place in the final with a late breakaway effort from Torres, after Lionel Messi had missed a 49th-minute penalty.
"It's difficult to explain the emotions we went through in that game and what it meant for our players to be able to go to the final," explains Di Matteo.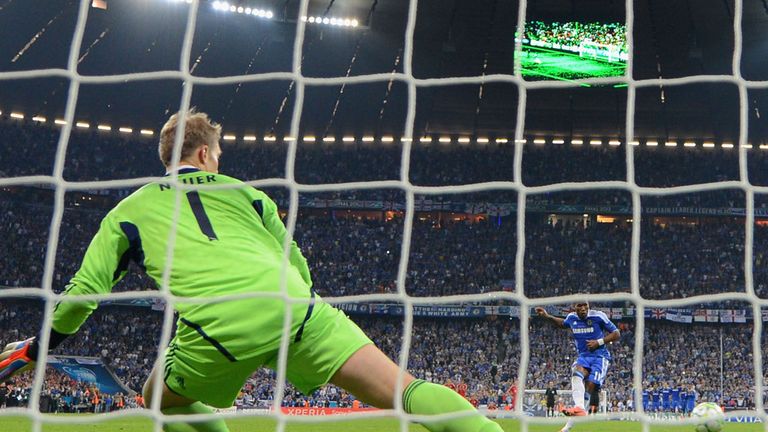 Final countdown
Chelsea had lost a Champions League final to Manchester United four years earlier, so, in a bid to try and relax the players before the game against Bayern Munich, Di Matteo arranged for their wives and children to talk and say how proud they were of their husbands and fathers.
"It was such a nice touch," says Terry, who was suspended for the final after his dismissal against Barcelona. "It was one thing that will never leave me from that year. Even the younger players in the dressing room had their parents speaking and welcoming them and wishing them good luck."
"I needed something personal, to touch the players," explains Di Matteo. "Also, I wanted to take a bit of pressure away from them and it did exactly that."
Live UEFA Champions League


The final turned out to be a tense affair that was ultimately decided on penalties following a 1-1 draw after 120 minutes. The early advantage was with Bayern after Juan Mata missed but Cech denied Ivica Olic and Bastian Schweinsteiger hit the post, allowing Drogba to beat Manuel Neuer to secure victory for Chelsea.
"That group of players deserved that success because they had been so successful at Chelsea," says Di Matteo. "That was an immense moment of their career to finally win the Champions League."
Di Matteo's reward would be a two-year contract at the end of the season but he would only see out four months of it as he was sacked in November. Almost a year later he was appointed manager of struggling Schalke, and is sure to get a rousing reception from the travelling the support on Tuesday night 
Watch Schalke v Chelsea live on Sky Sports 5 HD from 7pm on Tuesday