Thierry Henry admits surprise over Frank Lampard success but pays tribute to 'hard work'
Last Updated: 18/05/15 3:24pm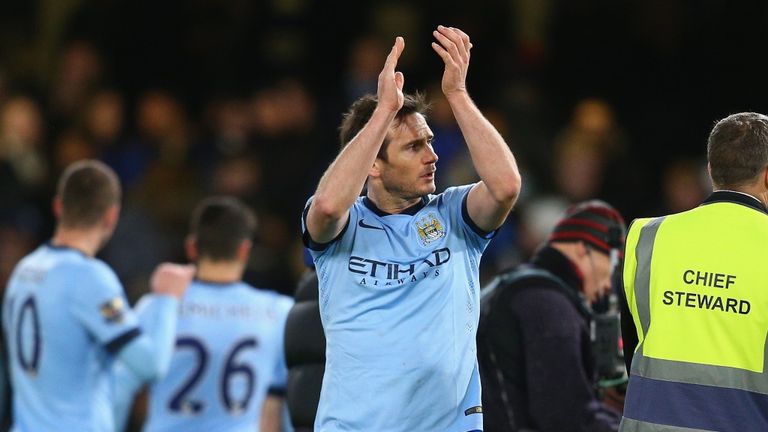 Thierry Henry has paid tribute to Frank Lampard after admitting his success took him by surprise.
Lampard is preparing for a Premier League swansong with Manchester City next week, ahead of a summer move to MLS side New York City FC.
But he leaves an enviable legacy after 13 trophy-laden years with Chelsea during which he hit a club-record 211 goals. 
Recalling a tussle with Lampard during his early days at West Ham, Henry - speaking on Super Sunday - said: "I remember playing against him while he was at West Ham.
"I remember our fans having a go at him, but so were the West Ham fans and I thought it was unfair.
"I never thought he was going to be the player he became.
"You could see he'd have a career, but the career he had is all down to work. You need a certain quality to reach a certain level, but he is a great example of working hard.
"It's difficult to replicate what [Lionel] Messi does but Lampard is an example of how far you can go with hard work."
Fellow Sky Sports pundit Graeme Souness echoed Henry's sentiments, saying: "I never thought he'd reach the heights he has done.
"He deserves everything he's achieved. He's a scorer of big goals. On top of that, he'd appear to be a thoroughly good guy.
"He's ended up having a great career because of the hard work he's put in."