Chelsea have agreed a season-long loan deal with Monaco for Radamel Falcao, according to Sky sources.
Falcao spent last season on loan at Manchester United but boss Louis van Gaal opted against making the move permanent after he scored just four goals in 26 Premier League appearances.
The 29-year-old Colombian striker was keen to remain in the Premier League and Sky Sports reported last week that Chelsea were in talks to sign him following the release of Didier Drogba.
And Blues manager Jose Mourinho spoke publicly about the discussions, stating his desire to help Falcao "reach his level again".
He said: "It hurts me that people in England think that the real Falcao is the one we saw at Manchester United.
"He played in Spain and Portugal and I know him very well because I was in Portugal and Spain. In Spain we were together when he was at Atletico and I was at Real and I know him very, very well... he is a great player."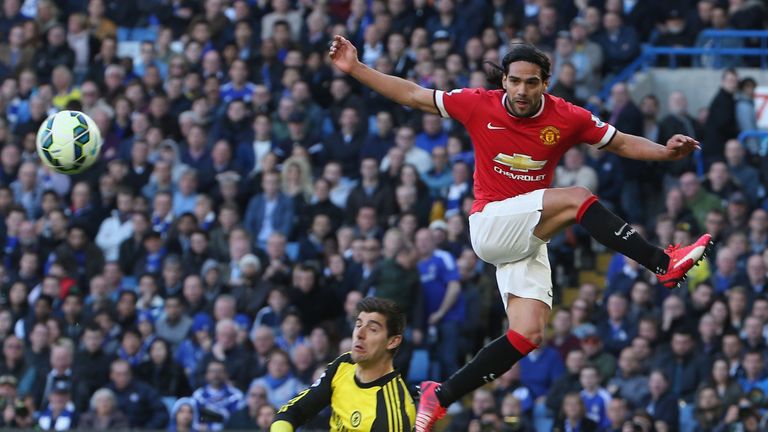 Falcao made his name in Europe with Mourinho's former club Porto, where he 41 goals in the Portuguese Primera and 21 in 21 appearances in Europe.
He moved to Atletico Madrid for £35million in 2011 where he continued to be prolific, scoring 70 goals in 90 appearances in all competitions.
Monaco signed him in 2013 for £52m but he suffered from injuries and played just 22 times over two season, scoring 13 goals in all competitions.
Falcao, who has 25 goals in 52 appearances for Colombia, was under considerable scrutiny at Old Trafford last season during an expensive loan for United, and was criticised by Van Gaal for a lack of fitness.