Jose Mourinho was left fuming with his "naive" medical staff after Chelsea were temporarily reduced to nine men in their 2-2 draw with Swansea.
When Eden Hazard was fouled in stoppage time, the Chelsea medical team charged onto the pitch to attend to the Belgian, whose team were already down to 10 men due to Thibaut Courtois' red card.
When a player receives medical attention they automatically have to leave the field for the next phase of play and, in this case, Hazard left Mourinho's men down to eight outfield players.
Mourinho could be seen raging from his technical area and at first it seemed he was unhappy with the tackle on Hazard.
But he cleared up the matter post match, admitting it was his medical staff that triggered his angry response. 
"I wasn't very happy with my medical staff," Mourinho, who did not comment on the red card given to his goalkeeper, told Sky Sports.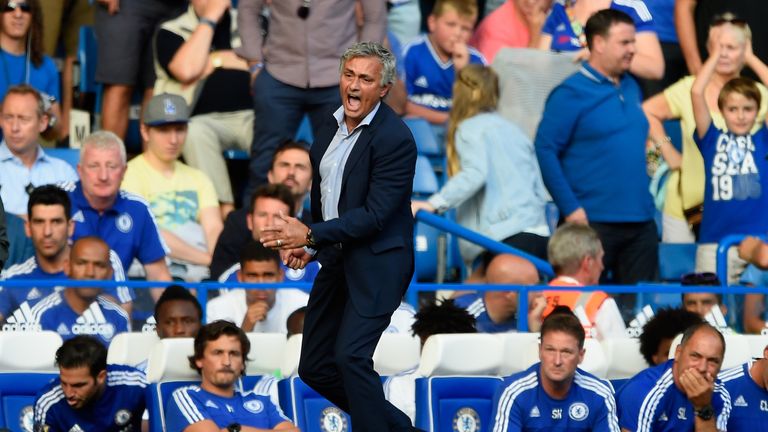 "You have to understand the game – even if you are a kit man, doctor or secretary on the bench.
"You have to know you have one player less and when you go to the pitch to assist a player you must be sure the player has a serious problem. I was sure Eden didn't have a serious problem. 
"He had a knock and was very, very tired but my medical department were impulsive and naive to leave me with eight outfield players. In a counter attack we were worried as we had two players less."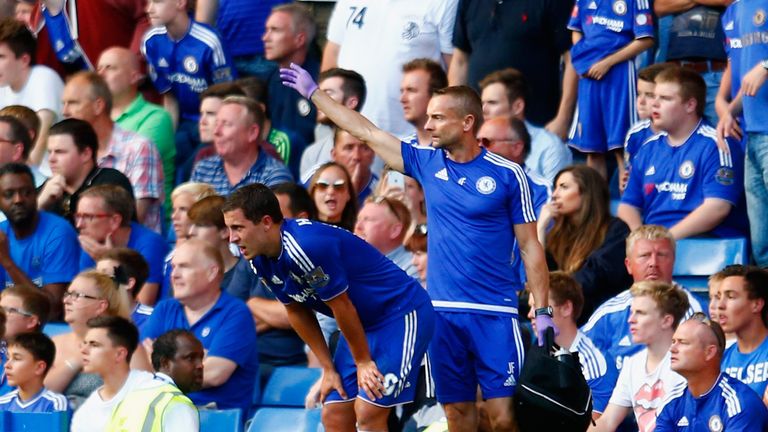 Oscar's free-kick and a Federico Fernandez own goal either side of debutant Andre Ayew's classy effort gave the hosts a half-time lead, only for Courtois' sending-off shortly after the restart to change the dynamics.
Bafetimbi Gomis slotted home the resulting penalty and Chelsea just about held on after the goalkeeper's red card, launching a desperate late bid to turn the draw into a win.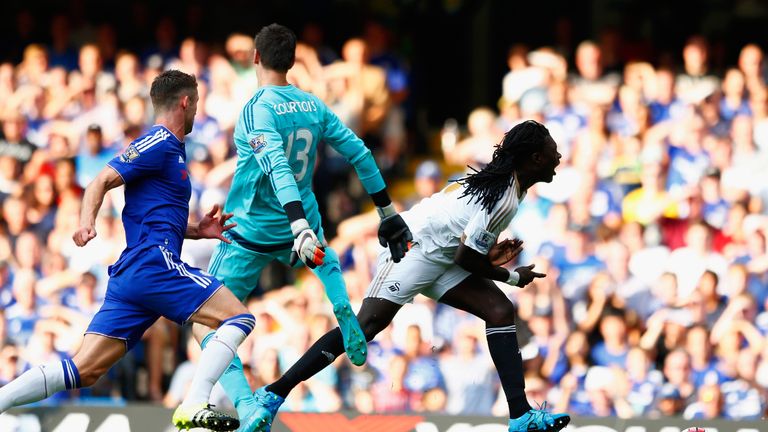 "We tried," Mourinho said. "I repeat this for a long, long, long time, even in my first period here, because my record at Stamford Bridge is something incredible.
"I never played for a draw. Never. So if today we lose, we lose.
"But at home a draw is only good in special circumstances, like last year, for example, when we were almost champions so a draw against Manchester United was a good result.
"Apart from that, we play at home to win and we tried that, so it is normal. The players know that. They know one point is one point.
"Playing with 10 men for such a long time is much more difficult and fundamentally I am happy with the quality they had in the first half and I am happy with their spirit in the second half, so we are in peace. We are not happy with the result."