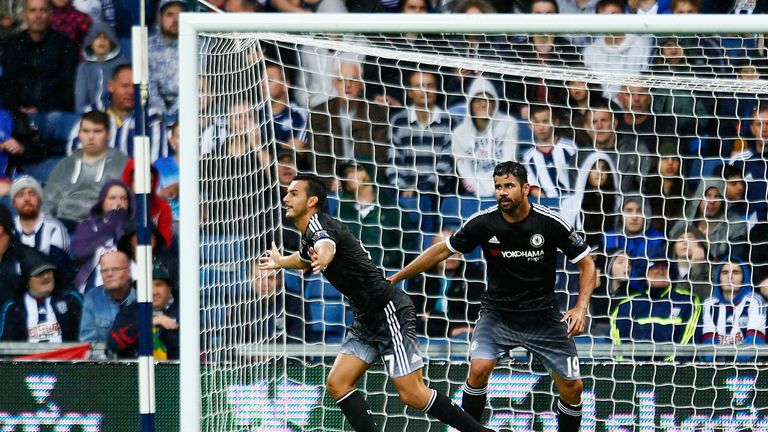 New Chelsea signing Pedro admits he has taken a "gamble" by leaving Barcelona – but says his desire to play regularly was behind his decision to quit the Nou Camp.
The Spain forward completed a £21.1m move to the Premier League champions last week and scored on his debut in their 3-2 victory at West Bromwich Albion on Sunday. 
Less than 24 hours after making a scoring start to his Chelsea career, Pedro flew back to Barcelona to hold a farewell press conference. 
The 28-year-old signed a four-year contract to remain at Barca as recently as June but had a change of heart having made just 25 starts in all competitions following the arrival of Luis Suarez last summer.
"Of course I would have liked to have stayed at Barca and retire here," he told the Spanish media. 
"That was my intention when I signed my contract extension. But I've taken a gamble because it's what I wanted.
"I wasn't going to stay here just to appear on the photo."
He added: "I was really happy when I signed that contract. But then I saw that my situation would not change.
"This offer arrived and it gave me everything I needed to take a decision. I wanted to leave to have more playing time."
The World Cup winner had appeared to be on his way to Manchester United before Chelsea swooped to secure his services. His representative, Antonio Sanz, later claimed United had "fell asleep" on a deal, allowing the Blues the opportunity to capitalise. 
Pedro, who also confirmed receiving an offer from Manchester City, insists it was Chelsea's desire to sign him which ultimately lured him to London.
"I'm always ambitious but it was difficult to have continuity here," he said. "Now I have new challenges and the opportunity to continue to play.
"I had offers from other English clubs - Manchester United, City and Chelsea, who were the club that more rapidly resolved my transfer and the one that showed more interest in me.
"I'm very happy to be at Chelsea because it's a club that, like Barca, are fighting for titles. But I haven't gone to Chelsea just to work under (manager Jose) Mourinho, but also because London attracts me as a city and I have friends at Chelsea. Moreover, English football is exciting and very attractive.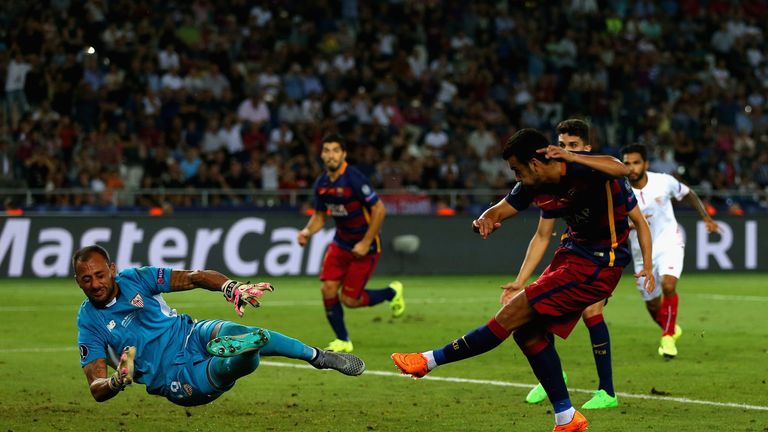 "I've had an incredible reception at Chelsea. John Terry is an exemplary captain, who has treated me very well since I arrived.
"I just hope I don't have to face Barca or step out at the Nou Camp wearing another jersey. It would be difficult, I wouldn't like it."
Pedro joined Barca's youth system as a 17-year-old in 2004, and since making his first-team debut during the 2007/08 season has won 20 trophies with the club, including five La Liga titles and three Champions Leagues crowns.
"I leave this club with my head held high," he said. "I take with me all the memories of being part of this marvellous club and of its history.
"There have been great times, I have scored in many finals. I take with me those times of euphoria and happiness.
"I don't think Barca will miss me because they have plenty of quality players, but I will sure miss them, the players and the club."