Jose Mourinho insists he feels 'sad' after Chelsea were the only Premier League side to taste victory in the opening group games of the Champions League.
Chelsea beat Maccabi Tel Aviv 4-0 at Stamford Bridge to get their campaign off to the perfect start but Arsenal, Manchester United and Manchester City all suffered defeats in their respective games.
It's the first time three Premier League teams have suffered losses in their opening group games in the history of the Champions League and Mourinho thinks it is bad news for the English game.
"It's sad," the Chelsea boss said. "I think it's bad. I'm not happy with that.
"I want Manchester City, Manchester United and Arsenal to lose in the Premier League. I don't want them to lose in the Champions League so it's not good for us.
"Season after season it's difficult for English teams to be successful and to start the group phase, where you can make 12 points, and out of the 12 points you make only three, it's bad news for English football."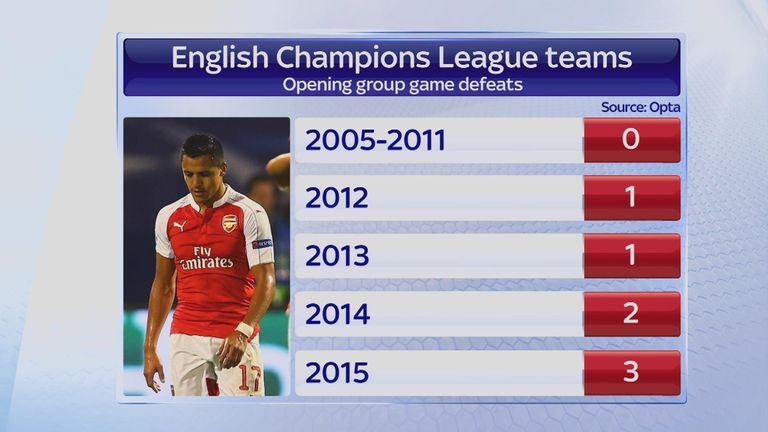 Mourinho was much happier in terms of his own side's performance as they eased past Maccabi Tel Aviv thanks to goals from Willian, Oscar, Diego Costa and Cesc Fabregas.
Chelsea came into the game on the back of two defeats in the Premier League and Mourinho was delighted to have the winning feeling again.
"I forgot the feeling [of winning]," Mourinho said. "After not winning in so long it felt good.
"The penalty we missed was a big test for us because when everything goes against you like red cards, penalties, injuries, decisions and you start a game that you have to win missing a penalty, I think it's a great test of the character of the players and the team.
"It was good that we had an extra negative episode and the reaction was very good. I'm happy with the performance and with the result."
Chelsea face Arsenal on Saturday lunchtime and Mourinho admitted the victory - which leaves them well placed in Group G - is a huge boost of confidence for his side ahead of the Premier league clash.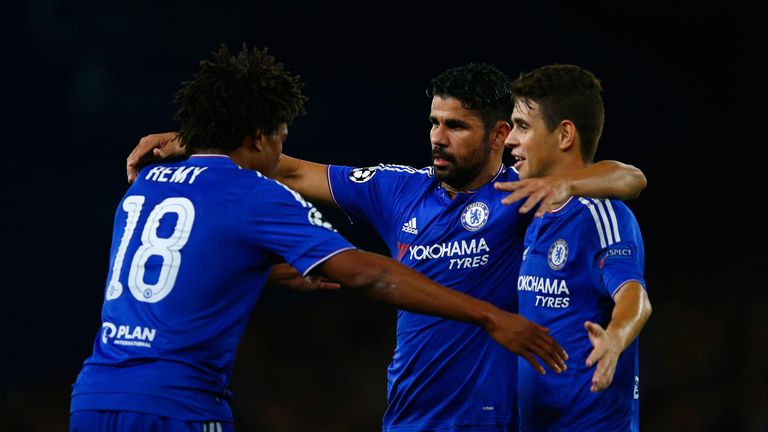 He added: "For all of us to have woken up tomorrow and go to Cobham and train again after a defeat and two days before a London derby against Arsenal, I could imagine how it would feel.
"The victory is very important. In the last two seasons we didn't start well in the Champions League at home. We lost to Basel and we drew against Schalke.
"We put ourselves in a situation where we had to go away and win points on the road. In this moment these three points, plus Porto drawing with Dynamo Kiev, give us a good situation."