Liverpool manager Brendan Rodgers hits back at his critics after win over Aston Villa
Last Updated: 26/09/15 9:43pm
Liverpool manager Brendan Rodgers has hit back at those he believes are causing "hysteria" around the Merseyside club.
The Northern Irishman was under huge pressure following six games without a win prior to Liverpool's 3-2 victory over Aston Villa at Anfield on Saturday and Rodgers made his feelings clear post-match.
"I am pretty confident that there is a group of people that don't want me here to be the manager," he said.
"Sometimes we haven't lost games and the hysteria around it is pretty clear that there is maybe something else going on from behind. I am talking about people outside of here (the club).
"In all competitions we have lost less games than Manchester City, Chelsea and Arsenal. We have lost two games, which is equivalent to Tottenham and Manchester United.
"The hysteria around ourselves is interesting to note. Myself and the players stay very calm and work very hard knowing we will get our rewards.
"We are very much together as a team and the supporters were fantastic today.
"As supporters and players we got the victory. We are five points off the top and still with a lot of progress to make."
As for the game itself, Rodgers was pleased with his side's performance and, in particular, the finishing of Daniel Sturridge who finished the match with two goals.
"I'm pleased with how the players performed," he added. "I thought how they coped and handled it today was excellent.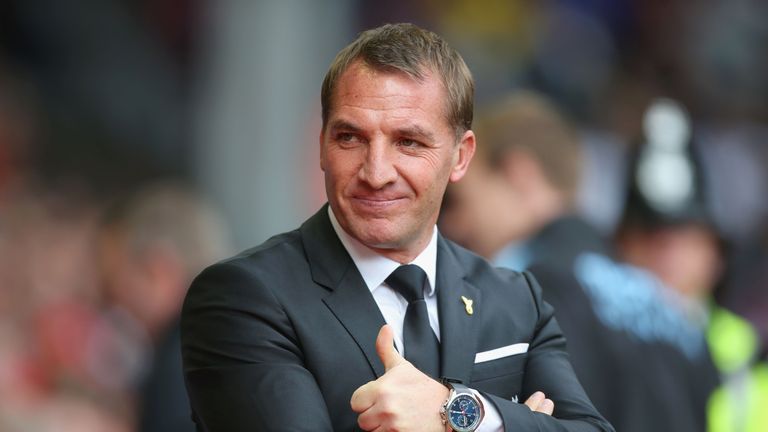 "We were very creative, the players worked tirelessly and conceding two sloppy goals, that was the only downside of today.
"You see Daniel getting his two goals and I think him and Danny Ings combined really, really well.
"Danny obviously didn't get his reward today but Daniel's two finishes show the quality that's been missing from this team for over a year.
"Hopefully now we have him back that can help us to go on and win games."
The challenge for Liverpool now is keeping Sturridge fit but the former Swansea boss is confident that they can do so and that in turn the striker can help them to compete at the top of the table.
"It's just managing it. Of course, he's nowhere near 100 per cent [fit] yet but he's got enough fitness there and he's working hard enough to participate in the games," Rodgers said.
"He's unfortunate not to have a hat-trick today but he's got big, big quality and when you have a player like that in your team then it gives you a chance to compete.
"We'll stay calm and we know we'll progress and get better and we've still got top players to come back into our group."