Jurgen Klopp is happy for Steven Gerrard to train with Liverpool but ruled out him returning to their playing squad.
Gerrard returns to the United Kingdom on Wednesday after his first season in the MLS came to an end in disappointing fashion when Los Angeles Galaxy were knocked out of the play-offs by the Seattle Sounders.
Speculation over the 35-year-old's future has mounted after an interview in which he admitted he had struggled since moving to the United States.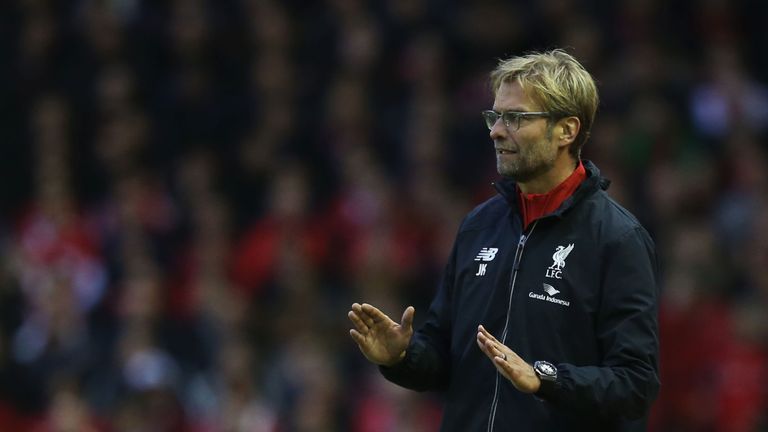 Klopp has confirmed he has spoken with Gerrard, but said his chat with the Reds great did not include anything about pulling on a Liverpool shirt again in a competitive game.
He is set to return to pre-season training with the Galaxy in January, and could start those preparations at Liverpool's Melwood training complex.
"I had contact with Stevie. We had one phone call and a few messages and of course I think I said the doors are always open," said Klopp.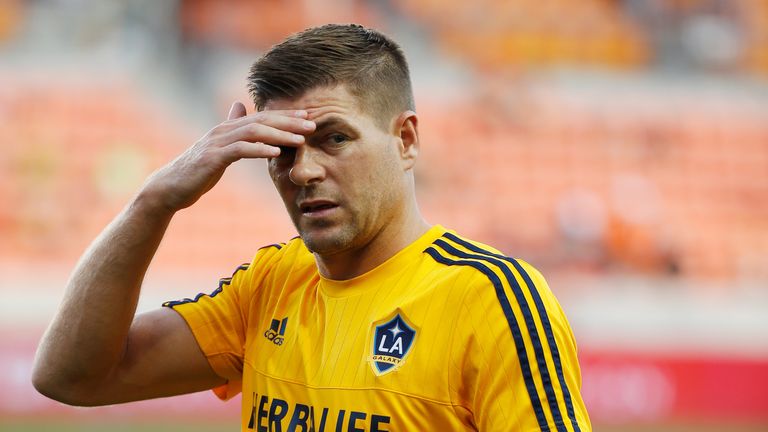 "Stevie is a legend at this club and if he's here in Liverpool and he's young and healthy enough to want to train, that is absolutely no problem.
"Nothing else - he didn't ask (about playing) so I don't have to think about it. He is an LFC legend and our doors are always open.
"Do you think he should play at this moment or next year. No? Why did you ask me? Stevie has a contract with LA Galaxy, he loves this club and he is a legend and when his contract has ended we can talk about different stuff.
"We will find for sure something for Stevie when he comes back and whatever he wants to do we will help him but not at this moment - we are in the middle of the season."
Sky Sports News HQ reporter Ben Ransom earlier said: "He went out to LA full of hope and expectation, but has spoken about the unexpected challenges which he has faced.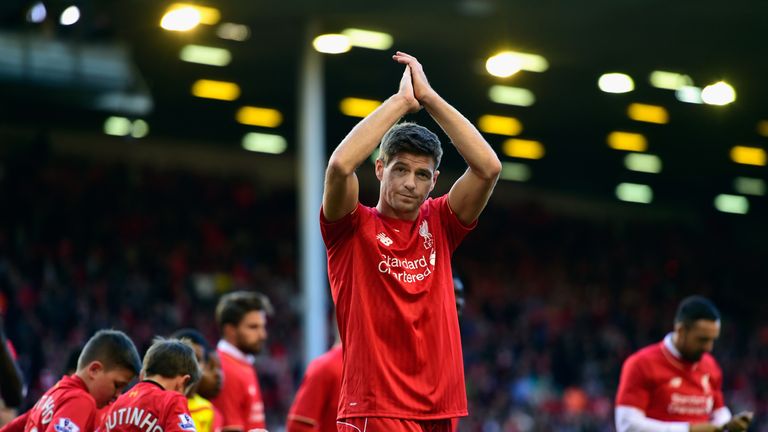 "He didn't realise the amount of travelling that would be involved, away from his family, particularly when LA were playing on the east coast. Also, the humidity he's had to contend with - which at the latter stage of his career is something new - and also the artificial surfaces as well. These are all factors in Gerrard considering his future."
Gerrard said in September he would have stayed at Liverpool had he been given the chance to take on a player-coach role.
"What would have kept me at Liverpool into this season was the chance of shadowing Brendan Rodgers and his staff as well as playing. Those ideas were only mentioned to me after I had announced I was leaving," he said.
"I could have been a good squad player, a good sub, as well as getting management experience that money can't buy."