Jurgen Klopp has not made firm plans for the January transfer window but is ready to spend if necessary.
Liverpool have been hit with several key injuries since his arrival at the club, although Daniel Sturridge is expected to return this weekend after declaring himself fit. 
The Reds are preparing to face Manchester City on Saturday Night Football, and in an exclusive interview with Soccer Saturday, Klopp explained he is willing to dip into the transfer market should the club's injury crisis worsen.
"The January transfer window is not the perfect one because you have no time to train," Klopp said.
Live Ford Saturday Night Football


"You pick a player, put him on the pitch and say, 'Come on, show your best performance'. But if we need, we will do [transfers]. No problem.
"I don't know what will happen in January, if we have more injuries it will be important, of course. But at this moment, there's no decision.
"I think six weeks is not enough to judge. I know in this world we judge after one second sometimes. If you want to develop things you have to wait for steps, that's normal.
"We have done very well in some situations and not perfect in others, but we had 15 very bad minutes against Crystal Palace. All the rest was OK, it was not perfect, but we can make big steps in the next few weeks."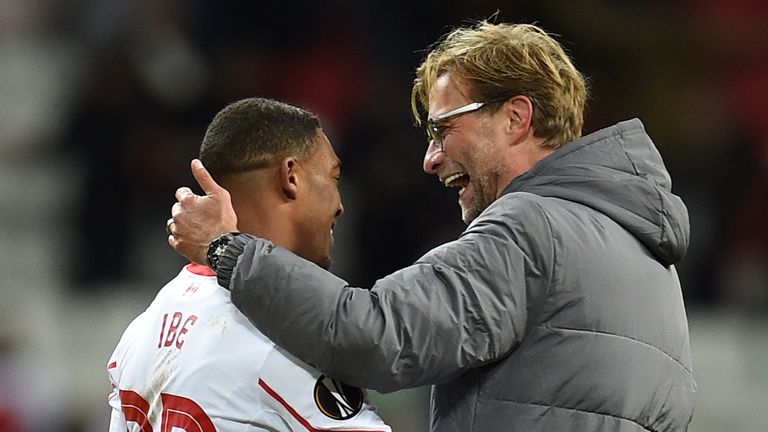 The visit to the Etihad Stadium is Liverpool's first of three games over eight days, as they also host Bordeaux in the Europa League and Swansea in the Premier League before the end of November.
Several of Klopp's former players at Borussia Dortmund have been linked with Liverpool in the wake of long-term injuries to the likes of Danny Ings and Joe Gomez, but the manager says fans should not expect significant turnaround when the transfer window opens.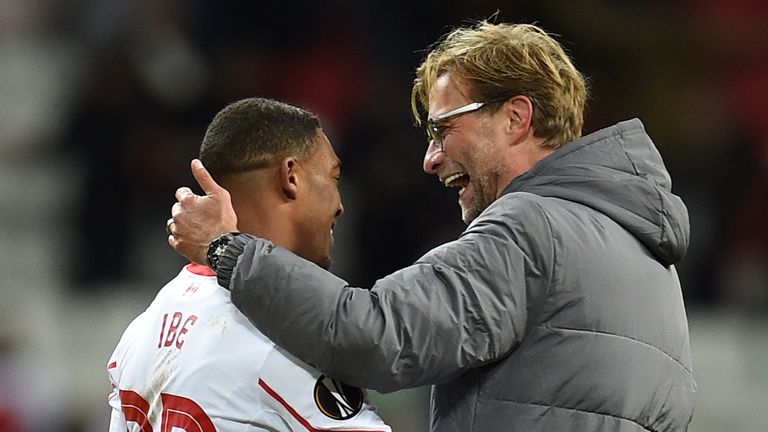 "I'm not the guy who buys 10 players today and sells 10 players tomorrow because we want to work together," Klopp continued.
"If we have a good idea, we try to bring it on the pitch, and that needs time. I believe in training, sometimes I feel I'm the only one in this country who believes in training, only others believe in transfers. I love this game because training can make the difference."
Klopp described himself as "the normal one" upon arriving at Anfield in October, and admits he looks to strike a balance between friend and boss when dealing with his players.
"The best explanation is what I told the players in our first meeting - I am their friend, but not their best friend," Klopp said. "I try to understand everything but of course I cannot understand everything and I can't accept everything they do, but that's normal.
"I have to show the way, and they follow. But if you are so close together the whole day, you have to get some kind of relationship. Maybe when they are in the starting line-up I am something like their friend, maybe when they are not in the starting line-up then I'm not!"
The trip to City will be the first time Raheem Sterling plays against his former club, but Klopp insists his team must ignore unnecessary distractions and focus on their own game.
"They have a really good team, but it's not important for this one game if Sterling played here last year and does well, or [Kevin] De Bruyne or Yaya Toure," he said.
"It's much more important to think about our game so they cannot play their best football and we can play our best football. That's what I'm interested in."


Watch the full interview with Jurgen Klopp on Soccer Saturday from 12pm on Sky Sports News HQ. 
Don't forget, you can watch Manchester City vs Liverpool on Saturday Night Football from 5pm on Sky Sports 1 HD.