Highly-rated Liverpool youngster Sergi Canos talks to Sky Sports about making an impression on loan at Brentford, his first meeting with Jurgen Klopp and mastering the Scouse accent...
Brentford have just finished training in west London and on-loan Liverpool winger Sergi Canos is laughing as he recalls the first time he heard the Scouse accent. "I came to England without any English, I couldn't even say hello," the Spaniard tells Sky Sports. "Everyone was telling me the Scouse accent is the most difficult to understand. But I said no, no it should be OK. The first sentence I heard? Wow! That's not the English I learned in school. That's German or something!"
Those early days on Merseyside came in the summer of 2013, when Canos was plucked from Barcelona's La Masia youth academy by Liverpool at the age of 16. It was a daunting move, but he soon began to feel at home, and two years later, Scouse expressions already form part of his vocabulary. "It was the hardest decision of my life, but obviously it's gone very well so I'm made up," he says with a grin.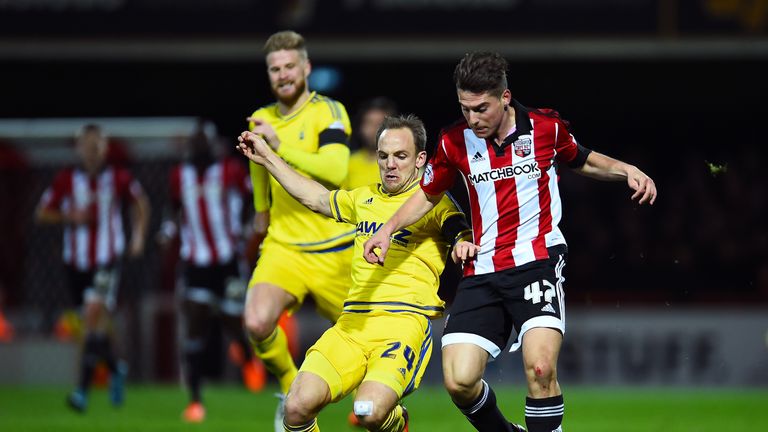 Like many Barcelona youth players, Canos saw a clearer route to first-team football elsewhere. "I decided to go to Liverpool because they gave me things that Barca didn't," he says. "They said I could play in the U21s earlier than in Barca B." Sure enough, Canos was promoted to Liverpool's U21s just a year after joining, and this summer the Spanish youth international signed a five-month loan deal with Brentford for his first taste of senior action.
Canos is a popular figure at the Championship club, and his enthusiasm is obvious from the moment he strides into their press office and performs a drum roll with his hands on the desk between us. "I was scared before coming, but now I'm really happy," he says. "The first month was difficult to adapt and get used to the level, but now I think I'm finding it a little bit easier.


"It's obviously not easy - it's difficult to play in the Championship - but I'm finding it OK now. I'm learning a lot of new things every day, in every training session. That's why I'm happy because I'm growing as a player. That's the most important thing."
On the pitch, Canos has made an immediate impression. At just 18 years old, he has mostly been used as a substitute, but his pace, skill and tenacity have endeared him to Brentford supporters. He provided a crucial assist in a 2-1 win over Preston North End in September, and he scored his first goal in Saturday's victory over Nottingham Forest. "I went mad," he says. "It was an incredible feeling."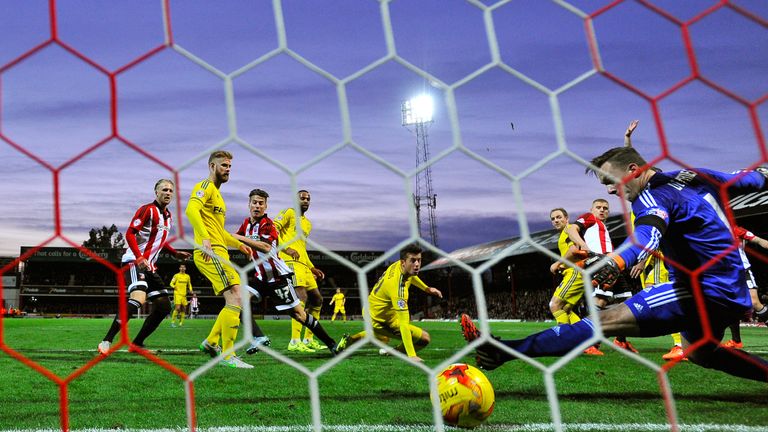 A little later that evening, Canos' parent club served up their 4-1 thrashing of Manchester City at the Etihad Stadium. "After our game, I was getting changed so I arrived at the hotel late to see Liverpool," says Canos. "I got to the TV in the 88th minute. I saw the '4-1'. Against City? Wow."
Canos is relishing his time in London with Brentford, but it has been a testing period for the club. Dutch coach Marinus Dijkhuizen was sacked in September after a poor start to the campaign, and his temporary replacement Lee Carsley - who Canos describes as an "unbelievable" coach - has talked of stepping down imminently despite overseeing five wins in their last seven games.
Despite the uncertainty, however, Canos is eager to extend his loan deal until the end of the season. "I don't know what I'm going to do but I want to stay here," he says. "I want to keep playing in the Championship and hopefully at Brentford. For me this opportunity is amazing. I'm growing a lot as a player so I want to stay."
Canos came down to London alone, but in Liverpool his family are laying down roots. They have just opened a Spanish restaurant near Penny Lane, and he smiles as he says his younger sister "already speaks like a Scouse girl". During the recent international break, there was even an opportunity for Canos to spend three days training with new manager Jurgen Klopp at Melwood.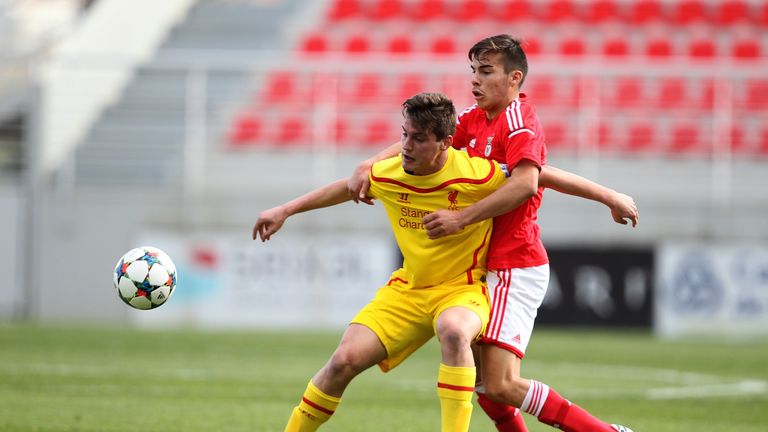 The teenager was selected alongside the likes of Philippe Coutinho and Roberto Firmino in a friendly match against Wolves at the Reds' training ground. It was a memorable experience. "Klopp is a special manager," he says. "He's passionate. When we were playing the friendly game, it was like a Champions League game for him. For me, that matters, the importance he gives every match. Even if it's a friendly or a Champions League game, he treats it the same."
While Canos has only recently encountered Klopp, his first experience of Anfield came two years ago. "My first game at Anfield was another level," he says. "It made my hairs stand up. My Dad and me were in the stands watching. We were flipando [going crazy]. It was amazing."
So can he see himself playing there? "Nobody knows," he says. "I hope Klopp is watching but I can't think about the future. Now I'm at Brentford and I want to play against Bolton. I want to keep going. I want to make more goals for the team and make more assists. I'm only looking at next week."
Canos appears to be on the right path, and Brentford seems like the ideal place to keep moving in the right direction. Sooner or later, though, that Scouse accent might need some more work.
Watch Bolton v Brentford live on Sky Sports 1 HD from 7.30pm this Monday