Lazar Markovic believes a breakdown in his relationship with former Liverpool boss Brendan Rodgers led to his loan exit from Anfield last summer.
The 21-year-old is currently on loan at Turkish club Fenerbahce after dropping out of favour at Anfield at the start of the season.
Markovic played 34 times for Liverpool following his £20m transfer from Benfica, but managed just 11 starts during that time, and the Serbia international claims he remains puzzled over the deterioration of his relationship with Rodgers.
"I had no problem with Brendan Rodgers and we had a bond until, for some reason that remains a mystery to me, he changed," Markovic said.
"He stopped playing me and then at the start of the season he didn't even include me in the squad, and nobody explained to me what was going on or what his plans were, so I decided to leave."
Markovic has impressed during his loan spell at Fenerbahce, who could face Liverpool this season, with both clubs still involved in the Europa League.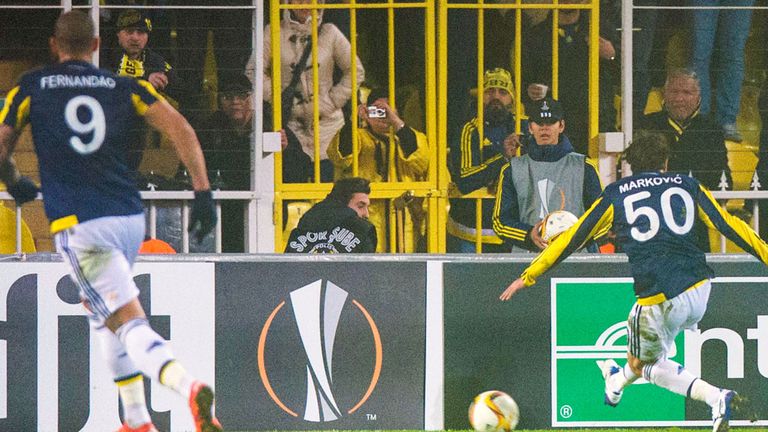 Fenerbahce face Lokomotiv Moscow in the last 32, and after missing the 2013 final between Benfica and Chelsea through suspension, Markovic is determined to make amends.
"We want to win both games but I actually have my sight set on the final and that is my aim," Markovic said.
"We know what we are capable of and know we are more than able to make it to the final."