Liverpool amend ticket prices for Europa League clash with Manchester United
By Ben Reynolds
Last Updated: 27/02/16 8:52am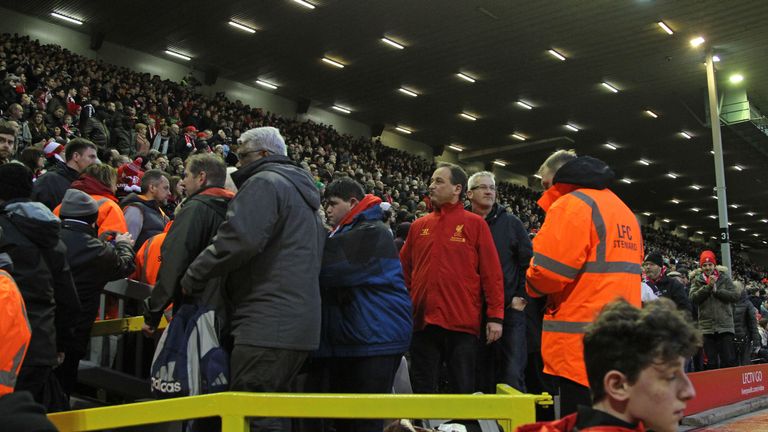 Liverpool have moved quickly to amend their ticket prices for the Europa League first-leg match against Manchester United after the website initially announced a top price of £59 for the game on March 10.
Adult tickets for the round-of-32 second leg against Augsburg ranged between £27 and £35 and fans looking to book tickets after the draw on Thursday afternoon were shocked to see prices almost doubled for the match against their north-west rivals.
But a Liverpool spokesman said the Category A pricing for the game was a mistake, saying: "The initial ticket prices for the game against Manchester United were set as part of a fixed process. We have since reviewed these prices and reset them accordingly."
More than 10,000 Liverpool fans walked out in protest at proposed price rises during the 77th-minute of Liverpool's 2-2 draw with Sunderland earlier this month, prompting the club's American owners to abandon the increase.
The move will likely see Liverpool fall into line with their opponents, with Manchester United committed to reducing ticket prices by 25 per cent for the Europa League.