Jurgen Klopp delighted with Liverpool but admits Divock Origi injury dampened win over Everton
By Gerard Brand
Last Updated: 21/04/16 9:55am
Jurgen Klopp says Liverpool are in a 'good moment' after the 4-0 win over Everton, but admits it was dampened by Divock Origi's injury.
The in-form Belgian striker, who scored Liverpool's opener in their Merseyside derby win on Wednesday night, was forced off in the second half after a challenge by Ramiro Funes Mori saw the Argentine defender shown a straight red card.
Mamadou Sakho had doubled Liverpool's lead in first-half stoppage time, before substitute Daniel Sturridge and Philippe Coutinho added two more for the home side after Origi was taken off on a stretcher.
"We are in a good moment," Klopp told Sky Sports. "That's how it is. We played football, we created chances, we could have scored much more. The goalkeeper had a finger between us and another goal and that of course was good.
"But to be honest, I could sit here and say it was really difficult but second half it wasn't, it is like it is. But, it was really difficult for Everton. Injuries, red card, good opponent. It's not too easy then.
"We have only really good players. There is no player in the squad where I think why is he here? This is a really, really good team but the problem is there are a few other teams in the Premier League that are not too bad too and so you can lose each game.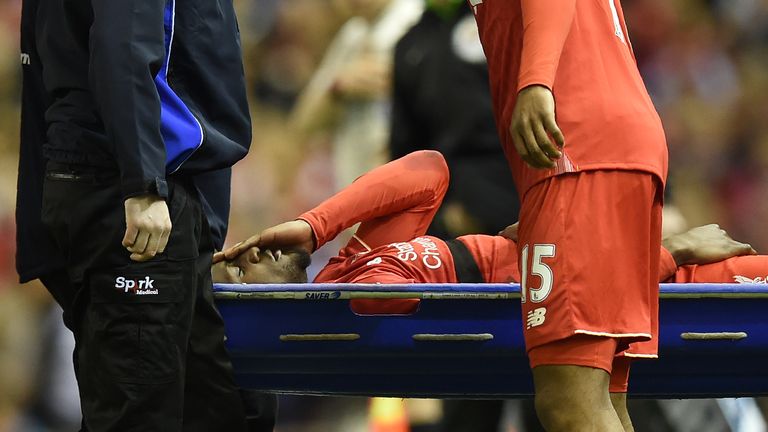 "We did well and usually after 4-0 I don't know how to keep my smile out of my face but today it is pretty easy. I would like to say yes but [the injury] to Divock Origi cost me a little bit of joy.
"Of course, the first half was a derby. Our side's passing was okay but we could have played better. Then we scored the two goals, wonderful goals, and second half the game changed completely with the red card and the injury to Divock, and they had no chance anymore.
"We had a lot of opportunities to score goals, their goalkeeper did a good job and it's 4-0. Usually it's really great, I'd like to say I'm 100 per cent happy but I cannot ignore the situation [with Origi]."
Klopp confirmed after the game that Origi had twisted an ankle ligament in the challenge but said it was too soon to tell how long he would be out for.
"I can't say too much, I didn't see the pictures until now but everyone I met said 'Oh, it was disgusting or awful', or however you want to say it. But it's not broken, it's a twisted ankle ligament, we have to wait now. 
"I saw him on crutches here walking around but he had a little smile on his face so we have to see."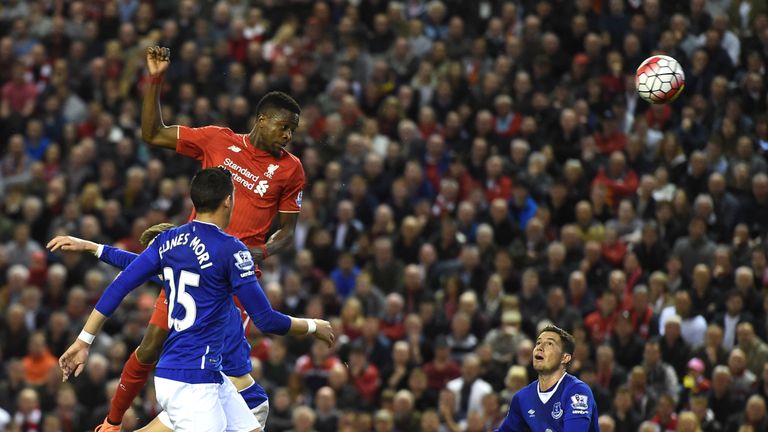 Such a superlative performance in his first Merseyside derby was still not enough for Klopp to completely revel in victory.
"Beating Everton is a special thing in our situation in the table where we want to take what we can get," said Klopp. "4-0 is good, clean sheet is good, we scored nice goals, created wonderful opportunities. Everything is good, but for me it's too close after the game and I'm not really happy. Sorry."