Jurgen Klopp is not committing to a first-choice goalkeeper as Loris Karius readies himself for his Liverpool debut on Tuesday.
Karius, a summer signing from Mainz, has been sidelined since the end of pre-season when he broke a bone in his right hand and had surgery to insert wires to correct it.
The 23-year-old said he was focused on trying to dethrone Simon Mignolet for the No 1 jersey when he made the move to Anfield and will get his chance to shine in Liverpool's EFL Cup third round clash with struggling Sky Bet Championship side Derby County at the iPro Stadium.


And Klopp says future appearances for Karius and Mignolet will come simply down to performance levels when they play, with the German happy to have competition for the berth.
"I know where your question should lead but the thing we wanted was to have two really strong goalkeepers and I think that is what we have," said Klopp.
Asked whether Mignolet would remain first-choice for Saturday's Premier League visit of Hull, he added: "Where is my possibility to answer? "When I say 'Yes' what will this mean for Loris? If I say 'No' what will it mean for Simon?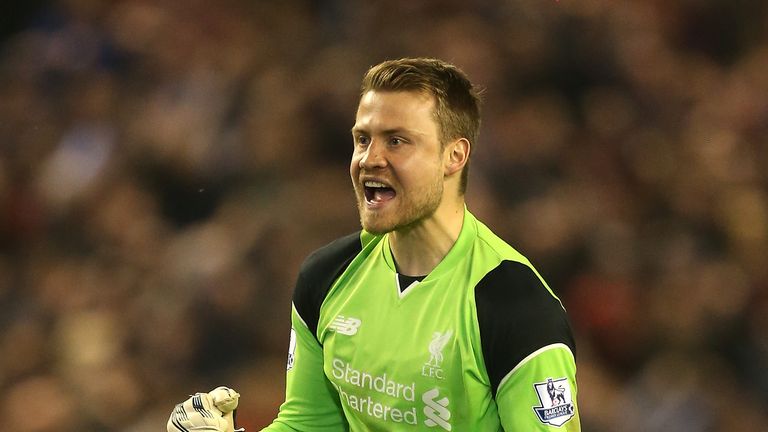 "Maybe the question makes sense but the answer doesn't.
"There is no number one so there is no decision to make, it is all about performing, improvement and showing how much you can help the team.
"You need a manager who increases your confidence. The pressure on the players is big enough so I don't have to make any more.
"I don't want to make a big battle of these two goalkeepers. They need to feel secure. 
"In the end if I have a feeling for something then I will change or not but it is not about because we paid money for Loris and we didn't pay money last year for Simon that makes the decision.
"It is all about what I see in training and what I see in training is two very good goalkeepers. Now the boys have to perform."
Watch Man Utd v Leicester, the Ryder Cup and the EFL Cup as part of our three months' half-price offer.