Jurgen Klopp says Philippe Coutinho will not be leaving for Barcelona or Real Madrid
By Andy Charles
Last Updated: 10/01/17 12:12pm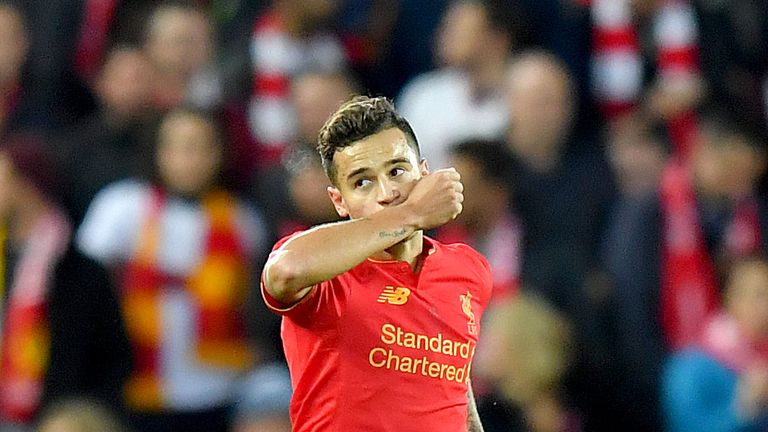 Jurgen Klopp says Liverpool have no plans to allow Philippe Coutinho to leave the club as he prepares for a first-team return.
Coutinho has been sidelined since November 26 with a knee ligament injury but is set to feature in some capacity when Liverpool take on Southampton in their EFL Cup semi-final, first leg on Wednesday at St Mary's.
Second-placed Liverpool have continued to impress without the Brazil midfielder, although his absence has not stopped talk of potential January overtures from Spanish rivals Barcelona and Real Madrid.
But Klopp has no doubt where Coutinho's future lies - he is under contract until 2020 after signing a long-term extension back in 2015.
"We never had any ideas or plans or any talks about him leaving, because he is our player - there are no other ideas, nothing has changed," Klopp said.
"It would be nice if big clubs forgot about a player completely because he's been injured for five or six weeks.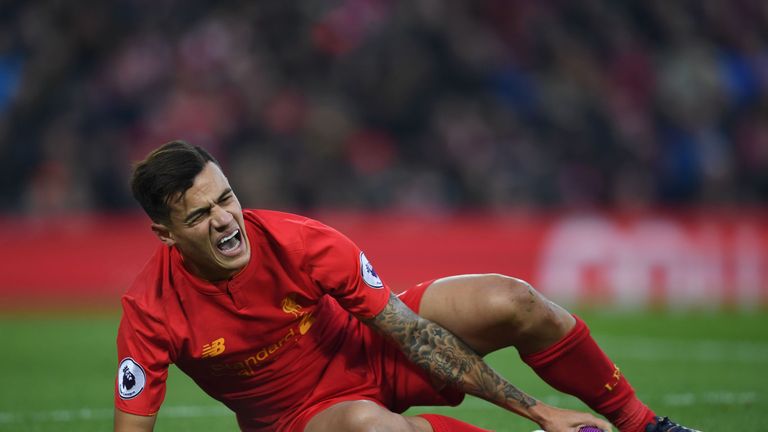 "Big clubs don't think in this way unfortunately. It was not a big injury so there was no question of him not being the same player afterwards.
"I'm not sure it's like this though, but he is our player and that is it."