Phil Thompson believes Liverpool's biggest issue is their mentality against the Premier League's lesser sides, but insists they remain in the title race.
The Reds slipped from second to fourth after losing 3-2 at home to Swansea while all of their rivals picked up points over the weekend, prompting Sky Bet to push them out from 5/1 to 11/1 to secure the title.
Their defence, which is the eighth best in the league, came under scrutiny once again, but Thommo feels the biggest issue is their inability to raise their performance in games which they are expected to win.
He told Sky Sports: "It's a mentality issue. If you look at the other top teams their losses have come against the big boys but our Achilles heel seems to be against the lesser sides.
"The three defeats have been against Burnley, Bournemouth and Swansea. That's a tough one to explain. It seems like a mentality weakness as much as anything, getting themselves up for the game and breaking down teams which defend deeper.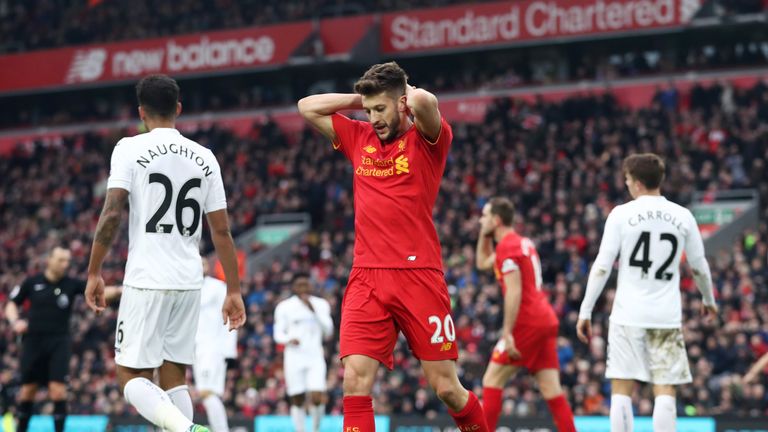 "It also points to why we have got a good win rate against the top sides, who play more open. We let in three sloppy goals but the defence hasn't been too bad of late, which has actually compensated for a lack of goals."
The Reds have won just one from six in all competitions since the turn of the year and, having played nine games in the space of a month, Thommo believes the congested fixture list has exposed a lack of depth in Jurgen Klopp's squad.
He added: "We haven't got as big a squad as people make out. Klopp has probably got 14 or 15 players he really trusts and we had three or four very young players on the bench on Saturday.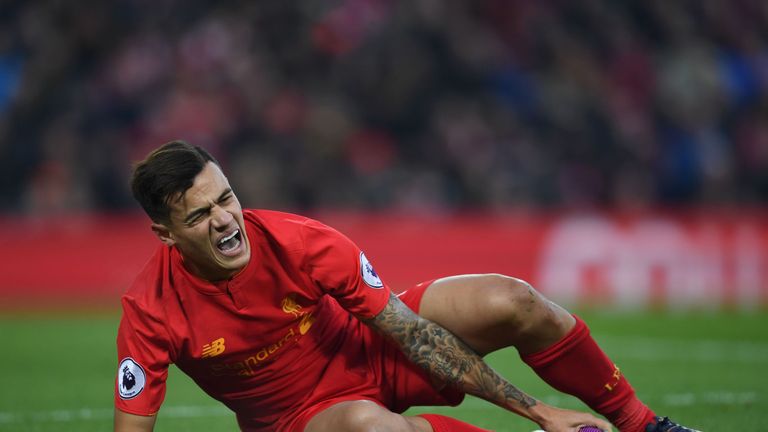 "Key absences have exposed that. I think it all started when Philippe Coutinho got injured. I know people are pointing to Sadio Mane's absence but Coutinho's relationship with Roberto Firmino is extra special.
"I think Firmino's form dipped a little bit, and even Lallana, who is our main go-to player has looked a bit tired. All the high intensity that Klopp's sides play combined with the heavy workload has resulted in general a dip in form."
Thommo does, however, insist Liverpool are still contenders to win the league, adding: "Of course we are. If Arsenal and Tottenham are still in it then we are.
"The Chelsea game next Tuesday is massive and that has to be won to keep us in with a shout, then they've got Arsenal so it could be blown wide open, or we could be fighting for the top four if Antonio Conte's men win both.
"We've got a very important month coming up with Tottenham, again at home, coming up. Arsenal also have to come to Anfield so it's only Manchester City that we have to visit from the top seven.
"Then the final eight games look favourable on paper, but that's where it comes back down to that mentality issue, which simply has to change if we're going to win the Premier League."