Having sustained a near-career-ending injury just seven months earlier, Djibril Cisse's appearance in the 2005 Champions League final was nothing short of remarkable.
The French striker had returned a month prior to the final, as well as scoring twice as Liverpool signed off 2004/05 with a 2-1 win over Aston Villa.
But what makes it even more remarkable is that the now-retired Cisse says he felt "no pressure" when he stepped up to take the Reds' second penalty against AC Milan in the Istanbul showpiece.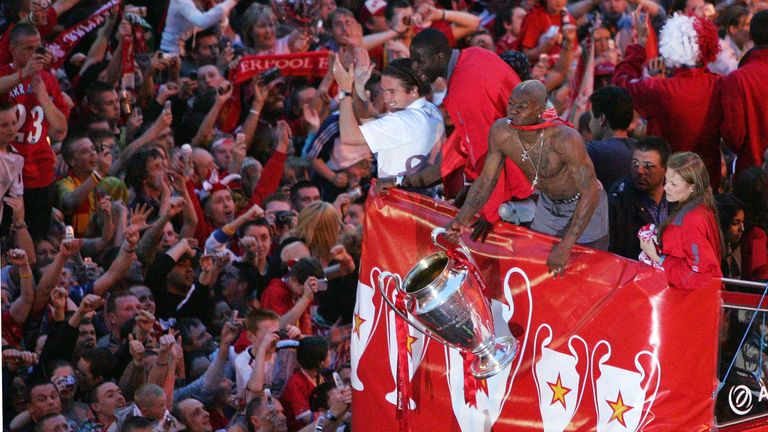 Speaking on Soccer AM, Cisse revealed that he asked Rafa Benitez if he could take a penalty, but was incredibly nonchalant about the consequences of a miss in the last-gasp shoot-out.
He said: "For me it was no pressure, no stress. Just take your penalty, do what you do best - scoring goals - and try to help your team as much as you can.
Live Monday Night Football


"My story is a little bit unusual on the way to the final. Four months earlier I was on crutches trying to get fit for the next season, not to play Champions League football. I was so lucky and proud of everything I achieved to be there that night to help my team.
"It was unexpected for me to be there in front of the amazing Liverpool fans and they had missed two penalties before I even took mine so if I miss, okay I miss, but it's nothing big."
New customers: Grab a NOW TV Sky Sports Month Pass for £20pm for the first two months and catch a blockbuster period of live Sky Sports action. No contract.