Jurgen Klopp believes he is the right manager to guide Liverpool to success in the Premier League.
The club has not won a league title since 1990 and currently sits fourth in the table, 11 points behind league leaders Chelsea, ahead of a top-four clash with Manchester City on Nissan Super Sunday.


Qualification for next season's Champions League would represent "an outstanding success" according to Klopp, who remains convinced he is the best person to lead the club.
But he says patience is needed and admits the quality of teams competing for a top-four place makes it difficult for Liverpool.
"When you reach a target, it's fantastic," Klopp told Soccer Saturday. "If you don't get it, it doesn't mean you are bad or not the right person. Come on, let's try it again.
"I always think about alternatives. Is there somebody else who could do it better?
"If I knew somebody who could do it better I wouldn't be here. I am really convinced about the circumstances and the basis we have. How long it will take? I have no idea but everybody should see we tried every day really hard.
"I feel supporters still think I'm the right person in the right place so we feel that trust and faith. We have to use it but around us is a lot of quality. We need to respect this.
"It's not only because we want it more or have wanted it for longer, it doesn't make it more likely. We have to do it better and that's what we are working on."
Liverpool travel to the Etihad with the opportunity to leapfrog their opponents in the table, albeit having played a game more than Pep Guardiola's side.
Just one point separates Klopp's team in fourth and Tottenham in second and the Liverpool manager admits their position could be even stronger had they taken their chances in January and February.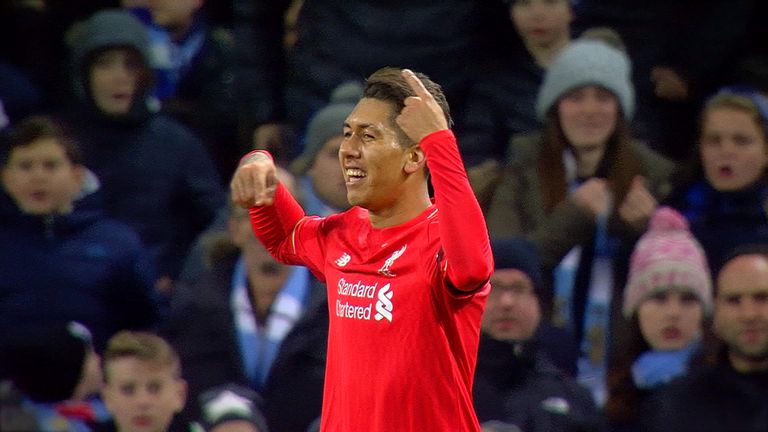 "I would say this season going to the Champions League would be an outstanding success because of all the quality around us," Klopp said. "This season is a good example for how close and how tight it is.
"January and February cost us a lot and that's true. Because we had injuries we had a few games that cost us energy.
"We lost two or three games too much, we could have won against Hull. We could have won against Swansea. Six points more and we are really on the neck of Chelsea. That's how it is.
"It doesn't mean because we lost these two games, everything else is wrong. But it also doesn't mean it is perfect. We take all the information and really try to get better every day."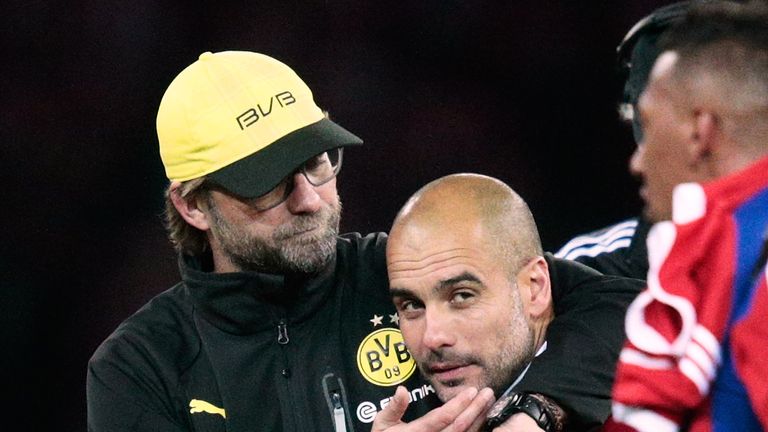 Klopp, like Guardiola at City, has become synonymous with his team's style of play.
Liverpool's high-intensity game is similar to Klopp's Borussia Dortmund and he believes Guardiola, who has been criticised for attempting to implement his philosophy at the Etihad, is right to stick to his principles.
"I know a lot of people in the league see it differently but I like the football they play," he added. "It makes sense they stick to it even when there's a lot of criticism.
"In this country more than other countries it's all about winning. It's the excuse for everything. You can play the best football in the world but if you don't win.
"In the long term probably it makes sense to stick to the plan. That's what they do and they do it with the highest quality. They have fantastic players and it's a big challenge."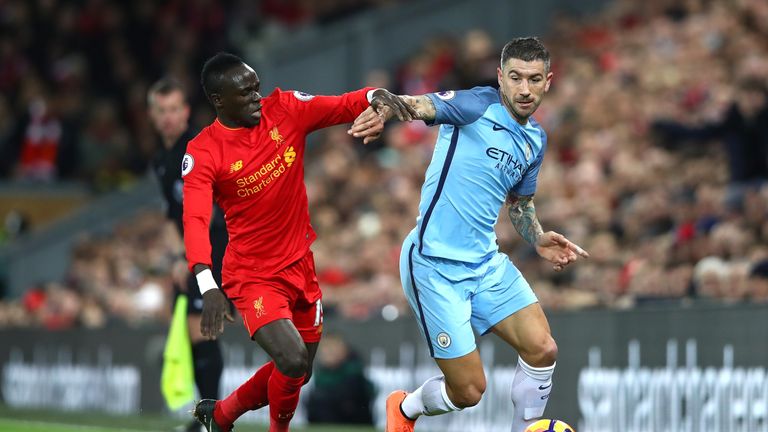 Klopp is 10 league games from completing his first full season in English football and believes patience is key to achieving long-term success.
"I am manager of Liverpool football team and I really enjoy this job," he continued. "Maybe there are easier jobs out there but it's really good.
"We have a lot of fans that maybe were not alive when we won the last title. My job is to make it more likely.
"I said at the beginning we cannot have the history of this fantastic club in our backpack. It makes no sense to carry it around.
"There is pressure and sometimes we are still not patient enough. In January and February you could feel everybody thought, it slips away again.
"But it was not again. It was the first time for us and that's different."
Watch the full interview with Liverpool manager Jurgen Klopp on Soccer Saturday from 12 noon on Sky Sports News HQ
Sky Customers can now upgrade to Sky Sports and get 12 months for just £18 per month. Upgrade now!