Alex Oxlade-Chamberlain to Liverpool: Out of his comfort zone
Last Updated: 31/08/17 10:24pm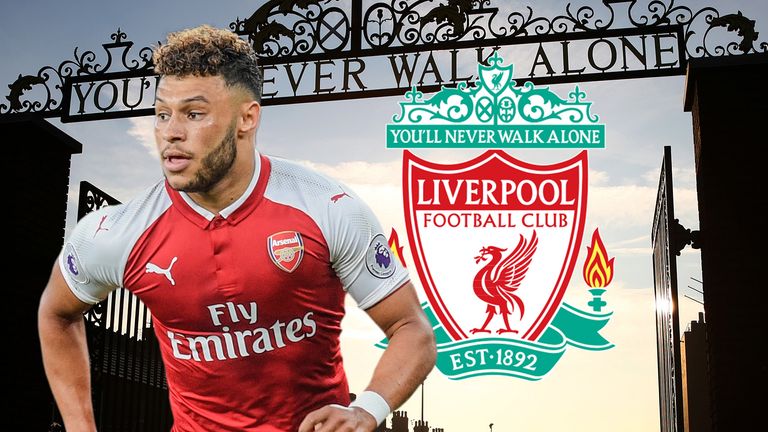 Credit to Alex Oxlade-Chamberlain for taking himself out of the Arsenal comfort zone with his move to Liverpool, writes Adam Bate.
Can Liverpool coax more from Alex Oxlade-Chamberlain or is this an underwhelming acquisition? Will the Gunners come to rue the sale of a player entering his prime or be glad to get him off the wage bill? Whether or not this £40m transfer is a good deal for either club, few will be suggesting that the player himself is making some grave career mistake.
Interestingly, the offer on the table from Arsenal was more lucrative. A move to Chelsea brought shorter odds of adding silverware. And yet, even they are not the most striking aspects of this deal. Unsettlingly for Arsenal given their appetite to keep him at the club, this is a transfer that surely improves Oxlade-Chamberlain's chances of fulfilling his potential.
Life at Liverpool under Jurgen Klopp offers more prospect of progression than the arrested development that comes with life under Arsene Wenger. Underused and under-coached, it is five years since Oxlade-Chamberlain went to Euro 2012 so full of potential. The player himself must share the blame for it not being realised, but Arsenal are also culpable.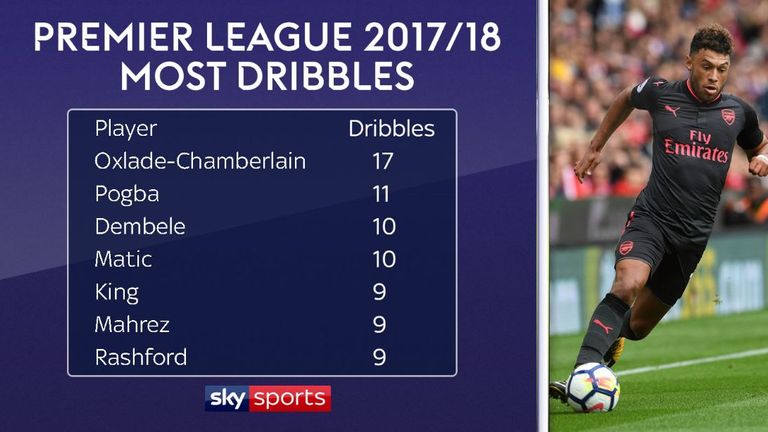 His time as a winger showed promise. He also hoped to nail down a spot in the centre of the pitch but rarely got a run there. More recently, Oxlade-Chamberlain has been used at wing-back - making more dribbles than any other player in the first three games of the Premier League season - with his butterfly-like existence underlined by flitting from flank to flank.
At least, in a belated effort to persuade the player that his future is best served by staying at Arsenal, he has started the club's last five matches. More telling is the fact that he has only started six games in a row once during his entire Arsenal career - and that was back in 2014. Consistent form comes with consistent selection. Any frustration would be understandable.
Wenger has long said Oxlade-Chamberlain can be a midfielder, only to use him elsewhere. "It's a tricky one because my attributes do go hand in hand with playing out wide as well," admitted the player himself. In the summer, there was a more exasperated response. "It's not my fault people keep putting me everywhere," he said. "I play where I'm told to play."
Nevertheless, it is that flexibility that helps to make Oxlade-Chamberlain such a desirable signing that both Liverpool and Chelsea were willing to pay handsomely to take him this summer rather than risk losing out when available for no transfer fee in a year's time. He adds to clubs' home-grown quotas and is capable of operating in numerous positions.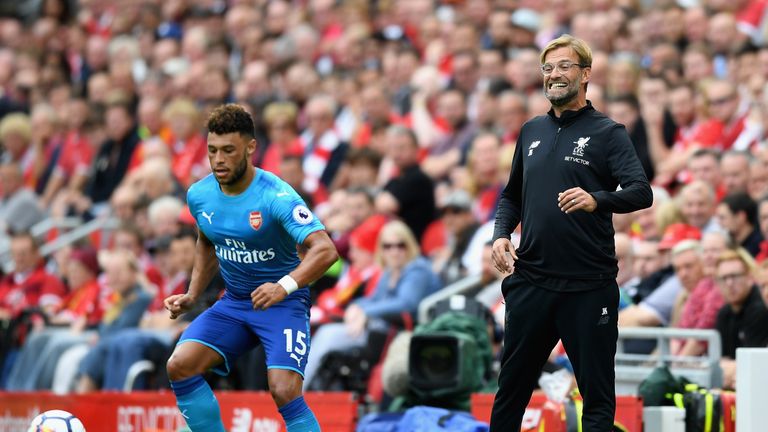 On the face of it that could bring further problems for Oxlade-Chamberlain. He will covet one of the three slots in Liverpool's midfield but, much like at Arsenal, he must fill in where he can. "Does it mean he will make more starts? I don't think it does," former Arsenal defender Nigel Winterburn told Sky Sports. "But he has decided he needs a new challenge."
It is that final point that appears the crucial one here. Oxlade-Chamberlain will believe he can benefit from this change of environment. A new voice in Klopp and new ideas too. The fee will bring greater expectations but pressure can be the catalyst for making the most of a talent. He will learn because learning is now the only option.
Oxlade-Chamberlain deserves credit, not criticism for coming to that realisation himself. He has left the comfort zone in the hope of change. Former Arsenal team-mate Mikel Arteta once called Oxlade-Chamberlain his "little project" such was his belief in his potential and it is what happens during the years of this next contract that will determine his fate.
"He needs to get that continuity, because if he gets that, he's got everything to become a top player," said Arteta. For Arsenal supporters, the most frustrating aspect of Alex Oxlade-Chamberlain's departure, after spending six years at the club, is that even they might have to agree that, ultimately, this potential is far more likely to be realised elsewhere.