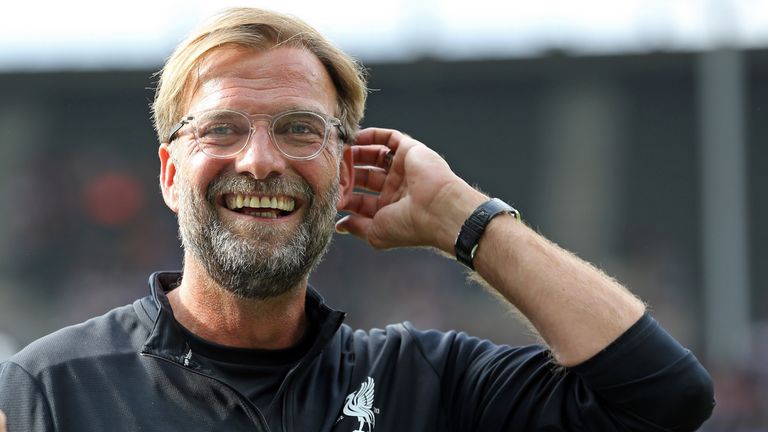 Jurgen Klopp's record for Liverpool against the Premier League's big six will be put to the test against Manchester United.
Liverpool go into Saturday's clash with Jurgen Klopp under pressure having won only one of the last seven games in all competitions. But while Jose Mourinho's men are in great form, Klopp is still entitled to be confident of getting a result given his superb record against the Premier League's best since arriving at Anfield.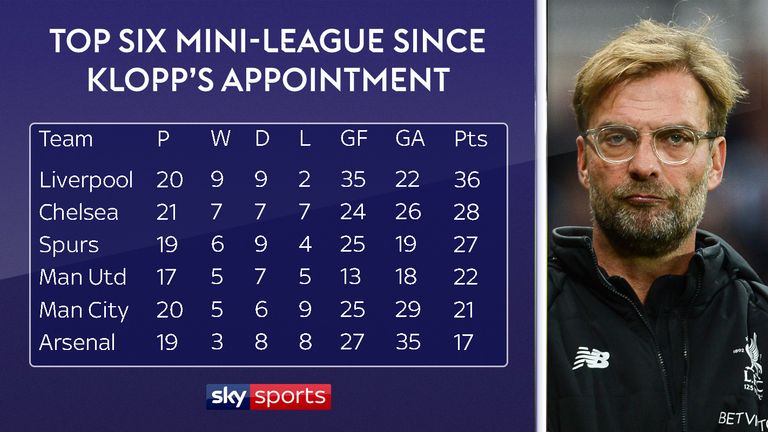 In 20 Premier League meetings with Manchester United, Manchester City, Chelsea, Arsenal and Tottenham since Klopp's appointment, Liverpool have only lost twice. In the games between those sides, they have amassed eight more points and scored eight more goals than anyone else. The German's high tempo counter-punching style suits these encounters.
Arsenal found that out to their cost at Anfield in August, beaten 4-0 by Liverpool, but the most recent match against a member of the so-called big six was not so successful. Manchester City ran out 5-0 winners over the Reds, albeit aided by the much-debated decision to send off Sadio Mane with only one goal between the teams.
Will Mourinho be able to inflict another damaging defeat on Klopp? His own record against the Liverpool manager is not particularly impressive - Mourinho has won only once in seven matches against him, and even that was the second leg of Real Madrid's aggregate defeat to Borussia Dortmund in the 2013 Champions League semi-final.
So while the form of these two teams and coaches would seem to favour Manchester United, the recent history of these match-ups points to a Liverpool win. Which way will it go when the pair face off once more live on Sky Sports this Saturday lunchtime?