In a must-watch interview, Jurgen Klopp took part in a heated debate with Sky Sports' Pat Davison after Everton's draw at Liverpool.
Klopp's Liverpool dominated the Merseyside derby at Anfield, but were held to a 1-1 draw after Wayne Rooney's late penalty as Dejan Lovren was adjudged to have fouled Dominic Calvert-Lewin.
The German was left fuming with Craig Pawson's decision, and he did not hide his anger in the post-match interview with Sky Sports reporter Davison.
Watch the furious interview in the video above, and read the full transcript below...
Pat Davison: Jurgen, because you were so dominant for so long in that match, does this feel very much like a wasted opportunity to pick up three points?
Jurgen Klopp: What do you think?
Davison: Well I imagine it does.
Klopp: Yeah, right, absolutely.
Davison: OK. What did you make of the team's performance?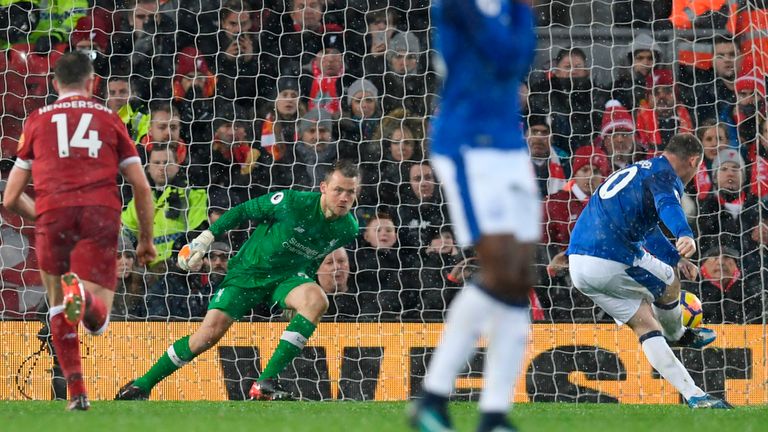 Klopp: It was good. We didn't score often enough. I saw only one team playing today, but the ref thought we have to make it a little bit more… I can't believe this situation, with all the challenges, we were completely clean. We don't make any fouls. We had Sigurdsson on Henderson, which was again a red card like in all derbies so far since I am in, there is always one really nasty one at least. With all the challenges in this game, and only one team playing, to give such a penalty away is unbelievable, when you see the pictures…
Davison: Have you had a chance to see it back?
Klopp: Yes. He makes a step in this direction but even then it is nothing. And then we have the penalty, and one team can celebrate, and we can't.
Davison: What have you said to the referee?
Klopp: That I don't understand that he's doing that. That's all I said. I didn't use one swearing word. I cannot, cannot believe that in a game like this, where only one team is trying over 95 minutes to do everything to win it, and the other team… was not even in our box, I'm not sure if they even had a shot on target, except from the penalty. And you open the door for them like this, it's in my understanding not OK.
Davison: For you, 100 per cent not a penalty, or does Dejan Lovren…
Klopp: No, no, no!
Davison: I'm not blaming him, but does he not need to make the challenge though?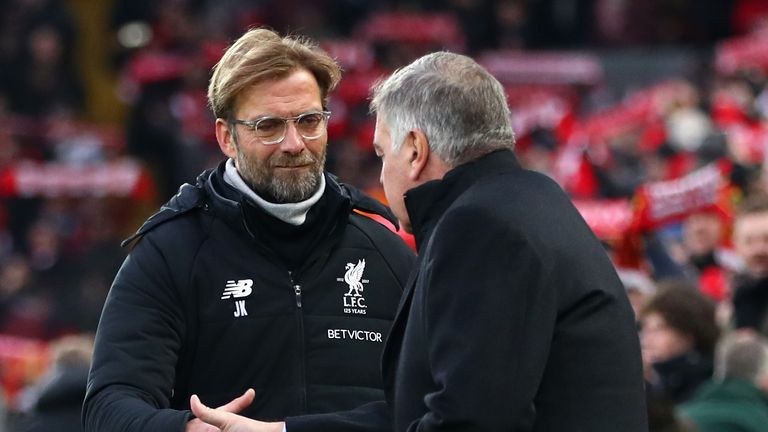 Klopp: He doesn't make a challenge! Calvert-Lewin takes a step…
Davison: And his hand is on his back…
Klopp: The hand is like this [gestures to Davison] on his back, you saw it, if you think it's a penalty, then do it, say it, say it's a penalty in your opinion. Is it a penalty in your opinion?
Davison: OK. My opinion doesn't matter, I would say soft…
Klopp: Obviously my opinion doesn't matter as well.
Davison: Of course your opinion matters.
Klopp: Does it change anything?
Davison: No, we can't change anything in an interview, can we?
Klopp: Do you think it is a penalty or not?
Davison: I think it's soft, but I think it is a penalty.
Klopp: Ha ha ha! Well, then we can stop the interview, because I only want to talk to people who have a little bit of an understanding of football because I'm sorry, really, I can't believe…
Davison: I know you're angry, but there are people who played a lot of football matches in our studio, who also think it's a penalty.
Klopp: Oh [looks at camera]. Then sorry. I'm wrong. You're all right.
Davison: I didn't say that.
Klopp: Yes that's what you said.
Davison: I didn't say you were wrong.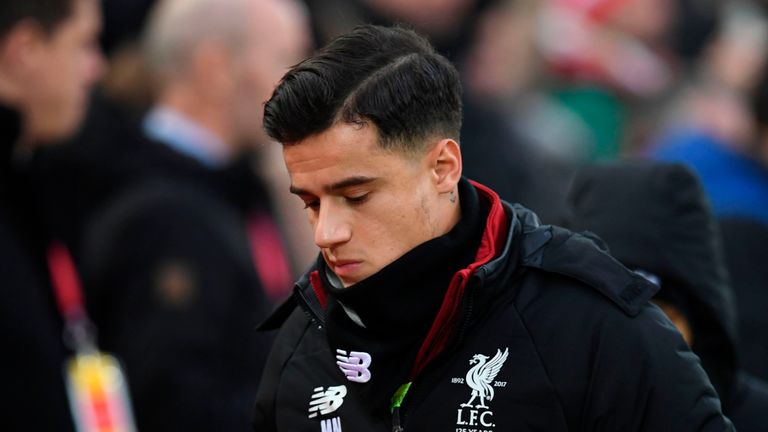 Klopp: When all the other people are right, I must be wrong, right?
Davison: No. Just because… isn't it a game of opinions?
Klopp: Can we please stop this here. Do you have three, five minutes already? Obviously I am not in the mood to answer your question, and you don't have the questions do you?
Davison: I have one more, I don't think you're going to like it. Six changes today, you also took Salah off at 1-0 up. Do you think those changes had any impact on the result?
Klopp: That's my job, that's my job, I make decisions before I know they are right, and afterwards it is your job to say I'm not right. No problem with that. Yes I was sure this was the right decision, we brought Roberto Firmino on for Mo Salah, so, we could have scored before, we could have scored afterwards. We could have scored all the time. We lived more or less in their box. But obviously we didn't do it, I have to take that, I have no problem with that. I only think, if you invest that much in a game like this today in a game like this, they didn't have counter-attacks! It's quite difficult. If you have one situation, and now we drew, there are bigger catastrophes on this planet than getting a point after a game like this, but it feels not too good. Sorry about all the rest I said before.