Trent Alexander-Arnold says Liverpool's attack is 'crazy to play against'
By Joe Shread
Last Updated: 27/12/17 11:11pm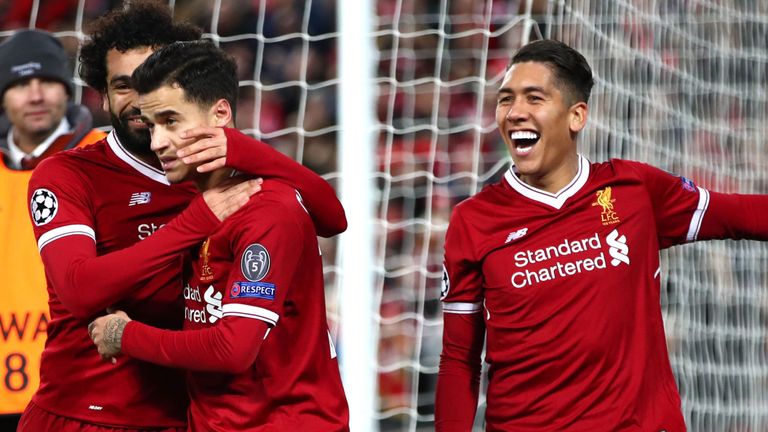 Liverpool's free-scoring attack is "a nightmare" and "crazy to play against", according to Trent Alexander-Arnold.
Liverpool have scored 75 goals in 29 matches in all competitions, a record only be bettered across Europe's top divisions by Premier League leaders Manchester City and Ligue 1 table-toppers PSG.
Alexander-Arnold has the unenviable task of defending against the likes of Mohamed Salah and Philippe Coutinho in training, so can speak from experience when discussing the dangers they pose.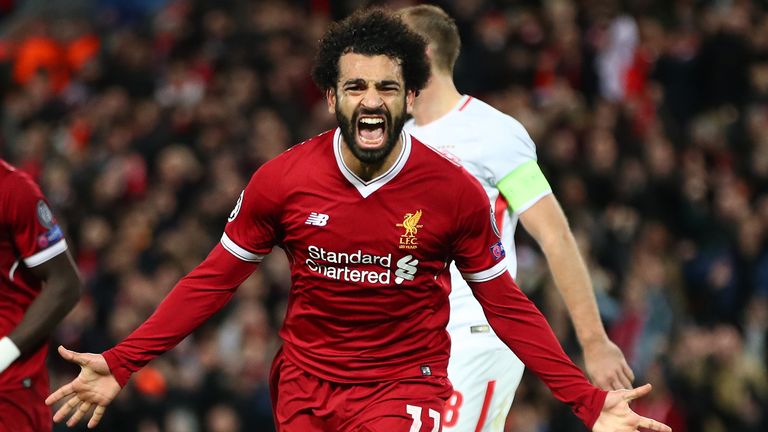 He said: "It is a nightmare because there is no real way to stop them as every one brings a different aspect to the pitch and it is crazy to play against.
"But I don't think it comes as a surprise to anyone who is playing or on the bench to see it happen because it happens day in, day out.
"With the level being so high in training it is almost like it is a match situation."
Alexander-Arnold has broken into the Liverpool first-team in 2017, making 22 appearances, and capped off his year with his first ever goal at Anfield in Jurgen Klopp's side's 5-0 win over Swansea on Boxing Day.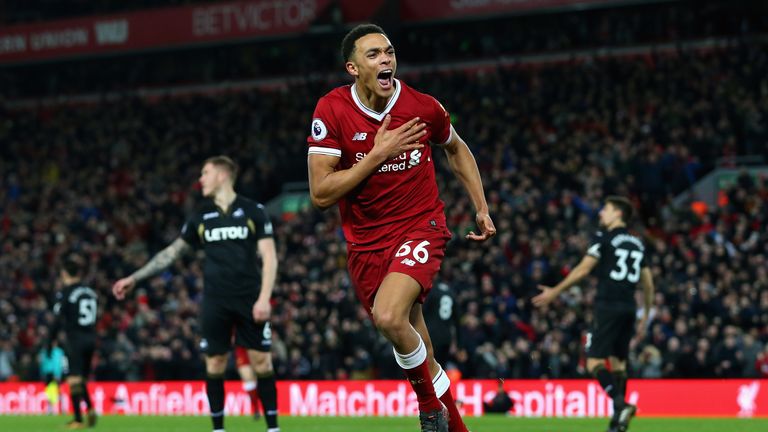 The 19-year-old right-back said: "I've been dreaming of that since I was a little lad and to see it come true is incredible.
"To be doing what I'm doing now is a dream come true. It all came from the manager's trust and every time I get that chance I try to repay him on the pitch."