Jurgen Klopp will make changes for Liverpool's trip to Burnley on New Year's Day
By Lyall Thomas
Last Updated: 31/12/17 2:48pm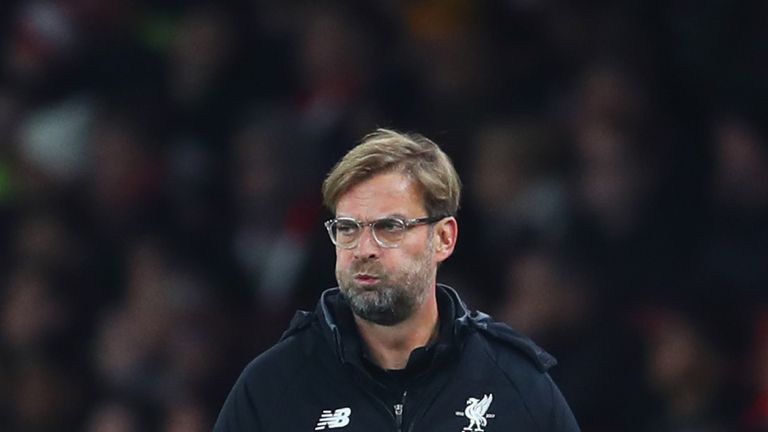 Liverpool boss Jurgen Klopp has confirmed he will make at least two changes for the trip to Burnley on New Year's Day.
Mohamed Salah, who scored both goals as the Reds came from behind to beat Leicester on Saturday, is a doubt for the clash at Turf Moor after limping off late on at Anfield.
Klopp says the Liverpool medical staff will brief him on who is potentially available for another crucial Premier League game in their hunt to cement a place in the top four.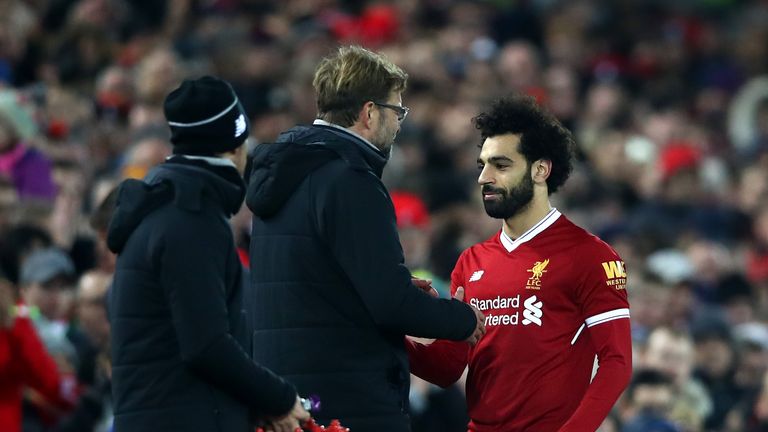 "I don't know how many changes we will make but for sure it will be more than one," he said.
"Everybody is asking about this [selection], and how we will run into each other two days after we played already. It's not the best but it's okay and we will be ready, because we have to be.
"That's how it is after a game; I go immediately into the press and then, afterwards, the medical department tells me who is available for the next training session.
"This time, because we don't train on Sunday, only recovery, they will tell me who will be available to play again, and then I make a line-up."
Burnley have had a superb season so far and sit seven points behind the Reds in seventh place following a goalless draw with Huddersfield.
Klopp added: "The job Sean Dyche has done is fantastic - really outstanding. I don't know exactly how old he is but I know how difficult it is to swim with the big fishes, and they swim quite well.
"It's a nice story again. Each year creates a new story and this year it's the Burnley story. I think my friend said, to compare what Pep is doing at City is outstanding and what Dyche is doing is the same under different circumstances.
"But that's it. They can win all the games they want except the games against us. It's a very important game, to get three points against a very strong side. It will be difficult."