Mohamed Salah says Liverpool have no option but to finish in the top four of the Premier League this campaign.
The Reds host West Ham at Anfield on Saturday afternoon sitting third in the table, but with just a two-point lead over fifth-placed Tottenham Hotspur in the race to qualify for next season's Champions League.
However, Salah feels Liverpool deserve to seal a top-four finish given their electric displays so far this campaign.
"We must finish in the top four, it is not optional, we have to work hard and fight for it," he said in an exclusive interview with Soccer Saturday.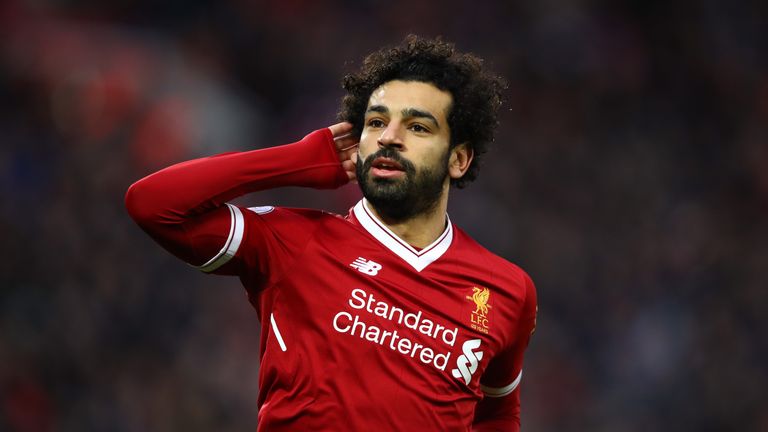 "We have fantastic players, manager and fans, everyone deserves it."
The forward, meanwhile, heads into this weekend's clash against the Hammers delighted with how his debut campaign at Anfield has panned out, and in particular how the club's fans have taken to him.
"The atmosphere is unbelievable," said Salah. "When I was here four years ago, I played against Liverpool and I said, 'One day, I have to play here.' The fans are fantastic and that is what I can say.
"From day one, I feel the support and that they like me, so I have to give more to make them happy. Every day I see and feel that, even in the warm-up, so it is a fantastic atmosphere.
I did not have a chance to play at Chelsea, but when I had the chance here, I am trying to show everyone my football
"I am happy to hear that every game [the fans' songs for him] and feel the love of the fans. I am happy about everything right now."
Salah, though, has given Liverpool supporters plenty to sing about having scored 30 goals in just 36 games in all competitions so far this season.
The Egypt international is determined to prove a point to English audiences after his stalled career at Chelsea between 2013 and 2015.
"Since I left the Premier League the first time, I wanted to come back," Salah said. "I love to play in the Premier League, I enjoy the football.
"I did not have a chance to play at Chelsea, but when I had the chance here, I am trying to show everyone my football.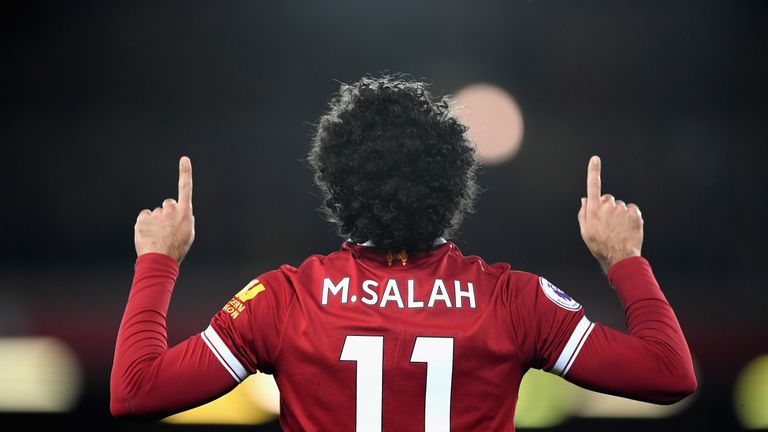 "But I honestly learned a lot at Chelsea, it was not an easy time for me, but I am here now and happy about that."
The 25-year-old has also learned plenty from Liverpool manager Jurgen Klopp since arriving on Merseyside from Roma last summer.
"We change the system every game, so sometimes I play second striker and sometimes I play on the right and sometimes I play on the left," said Salah.
"So he [Klopp] helped me to improve myself and to do what I am doing now, so I am happy about that.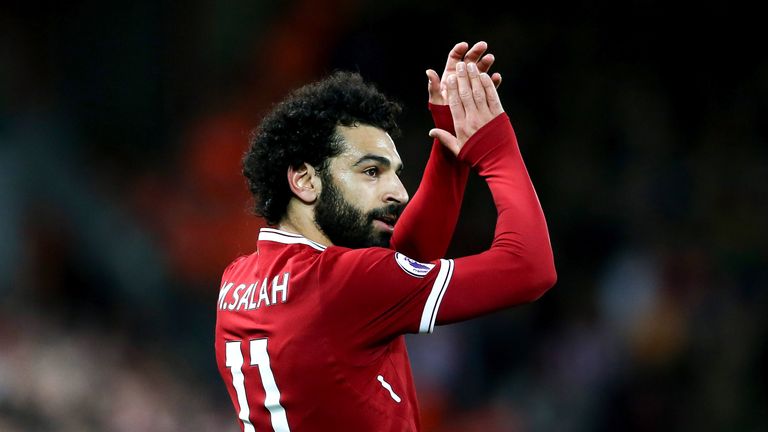 "I have the freedom to do whatever I want, but we are 11 players, so I have to defend, do my work, attack, defend, everything!
"I always start on the right, and we change during the game. Sometimes we play 4-4-1-1, 4-4-2 and I play second striker or I play striker.
"So it depends on the game and what the manager wants."
Watch the full interview with Mohamed Salah on Soccer Saturday from noon on Sky Sports News