Are Liverpool future champions? Jurgen Klopp has attackers capable of winning title, says Martin Samuel
Last Updated: 25/02/18 10:39am
Sunday Supplement panellist Martin Samuel believes Liverpool have the firepower capable of winning the Premier League.
Liverpool maintained their unbeaten record at Anfield in the league this season and moved up to second with a 4-1 win over West Ham on Saturday.
Jurgen Klopp's side have scored the second most goals in the league with the attacking trio of Mohamed Salah, Sadio Mane and Roberto Firmino contributing heavily to their total of 65. However, Liverpool have conceded more goals than anyone else in the top four (32).
Samuel believes Liverpool have the attack capable of winning the Premier League even if their defence isn't the strongest in England's top flight.
He told the Sunday Supplement panel: "Any other season than when you've got this Manchester City team, everybody would have been talking about Liverpool for a long time.
"The amount of goals they are scoring and the way they are playing. I saw them in Porto [in the Champions League] the other week and they were superb.
"The counter-attacking and the speed at which they move, and what Klopp is getting out of Salah... Firmino is also looking a superb player at the moment. There's real potential there [to win the league].
"But Manchester City's defence is not the greatest. It's good and not the greatest. If you're scoring that amount of goals it is possible you can win a league with a less-than-stellar defence."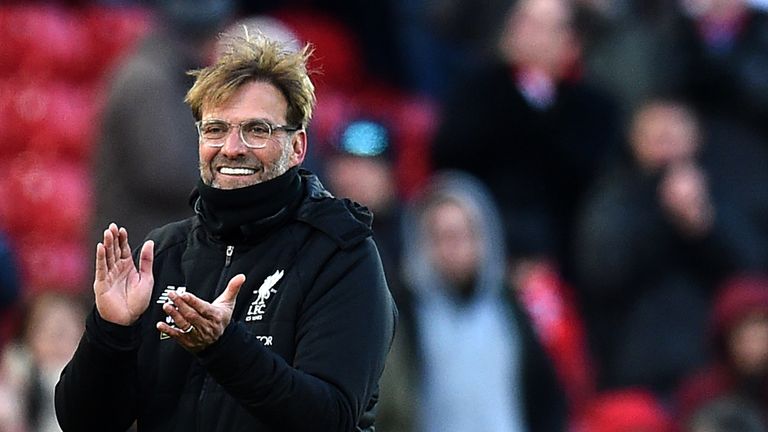 The Times' Chief Football Writer Henry Winter believes Liverpool's impressive home form can be attributed to manager Jurgen Klopp, who he believes deserves as much credit as the front three.
He said: "People were doubting Klopp but we talk about the personality of the man. With managers nowadays, it's about recruitment, tactics and the ability to inspire.
"You can see Klopp's immediate engagement with the Liverpool fans, you can see his immediate engagement with the players.
"They love him because he's a really interesting, fun character. There are very few real stars in English football at the moment and Klopp is a star. He has got that personality."