Jurgen Klopp says Liverpool 'belong' in Champions League quarter-finals
Last Updated: 07/03/18 9:47am
Jurgen Klopp said Liverpool are back where they belong after they reached the Champions League quarter-finals for the first time since 2008/09 with victory over Porto.
Having won the first leg 5-0 in Portugal, Liverpool eased into the last eight with a goalless draw at Anfield on Tuesday.
"It feels really good," said Klopp. "I think this year we belong there to be honest, it should not be a big surprise.
"I think it was time we showed up again. Good development in Liverpool at the moment, it's a nice moment, but if you don't show up in a competition like the Champions League then nobody really will realise it.
"I'm happy for all the people involved that we have made that step. So it's done, it's good, now let's carry on.
"The next round will be difficult, seven other very good teams, maybe four of them are from England, which doesn't make it easier.
"I think we will have a chance for sure to go to the semis. We'll take it step-by-step and tonight it is cool."
With the job done in the first leg, Klopp decided to bench top-scorer Mohamed Salah and club-record signing Virgil van Dijk with one eye on Saturday's visit to Manchester United in the Premier League, live on Sky Sports.
Salah did come on late in the game but could not break the deadlock and score for the eighth match in succession.
"Probably if you draw away and then win at home it feels maybe different," said Klopp. "But the maximum you can achieve is the next round and we did that in a comfortable way.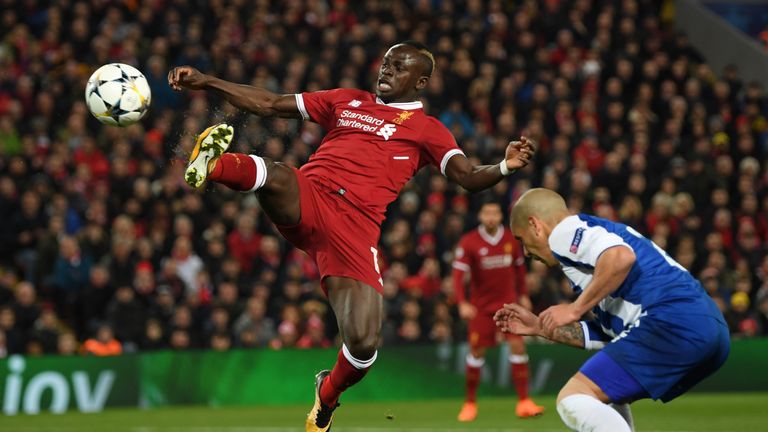 "It was a big challenge for us, to be honest, in the preparation, it was different to other games. I think the boys did really well - we showed a fantastic attitude, a few pieces of really nice football and we defended very seriously. Now we are in the next round, so I don't need any more positives.
"Now we can prepare for the Manchester game. I'm looking forward to it."
Asked why he decided to introduce Salah late in the game and potentially risk injury, Klopp said: "It's normal that everyone thinks about the possibility of injuries, but that can happen all the time, that's the problem.
"It was clear if it was possible that we give him the last 20 or 15 minutes. If it was 15 then he has to train again tomorrow! No, I told him if he runs a lot, he doesn't have to train tomorrow - I thought he was quite lively!"