Why Mohamed Salah's Liverpool form is facilitated by Jurgen Klopp
Last Updated: 08/03/18 10:39am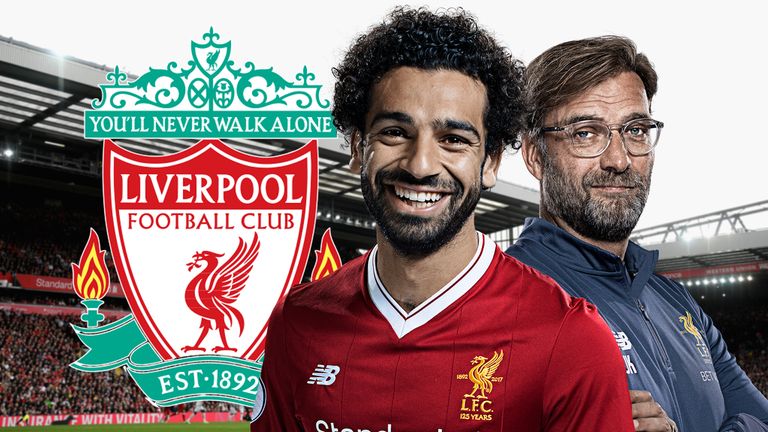 Jurgen Klopp's tactics have been the key to getting the best from Mohamed Salah and helping him to go to the next level at Liverpool, writes Adam Bate.
The sight of Liverpool's top scorer Mohamed Salah coming up against Manchester United manager Jose Mourinho - live on Sky Sports Premier League on Saturday - puts their truncated time together at Chelsea in the spotlight again.
But it is Salah's relationship with his current boss that is the real story behind his Premier League success. Jurgen Klopp has helped take the Egyptian to the next level at Liverpool.
When Salah made the move back to England, it was clear that he was returning with his reputation significantly enhanced after a successful spell at Roma. He might not have been able to make the breakthrough at Stamford Bridge but 29 goals in 65 Serie A appearances underlined the fact that this was a player of quality. That's why Liverpool wanted him.
"I still think the price could have been better," Roma's director of football, Monchi, told Sky in Italy last month. But that feeling was mainly derived from the fact that "the Neymar and Kylian Mbappe transfers changed the market" rather than any great conviction that Salah would be quite this good. Monchi was pleased to have driven the fee up towards €50m.
That Liverpool could already double their money on Salah reflects the upturn in his own output as much as the upturn in the market. He had not once scored 20 goals in a single season prior to arriving at Anfield. Not only has he achieved that feat for Liverpool, he did it before Christmas - the first Reds player since Ian Rush over 30 years ago to manage that.
Change of position
If Mourinho misjudged Salah's potential, he was not the only one. Perhaps even Klopp could not have anticipated this kind of goalscoring return from a player he himself has described as a "very offensive midfielder" rather than a striker. But the Liverpool boss does deserve huge credit for identifying the best way to maximise Salah's effectiveness.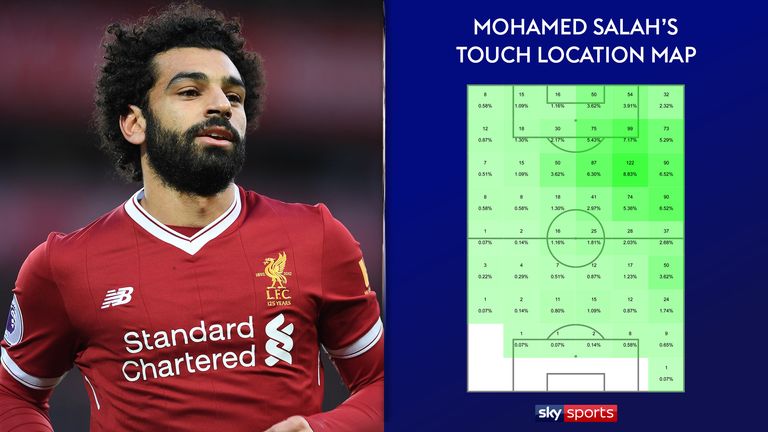 "With the boss here, I play a little bit closer to the goal, more so than at any other club or more than any of my other coaches have asked me to," Salah told Liverpool's matchday programme. "So I am always in front of the goal to give me the opportunity to score. The manager is always telling me to stay close to the goal in training.
"I do not want to say too much because we still have a long way to go in the season and I don't want to give too much away. But yes, it is something we have worked on in the training sessions. You cannot score 10 goals from 10 balls - that is impossible and I know that I have missed many chances too this season. But I am trying to improve."
Volume of chances
Salah could have been more clinical. According to Opta, nobody has missed as many clear-cut chances as he has in the Premier League this season. But that is a product of the volume of opportunities that are coming his way. He has also had the joint-most clear-cut chances to score, alongside - and this is no coincidence - joint-top scorer Harry Kane.
These high-quality chances are coming his way because Klopp is not only encouraging Salah to get into these positions, he has set his side up in order to facilitate it. Roberto Firmino has scored plenty himself but that is not his only role. By vacating the space in the centre, the Reds striker draws defenders out of position, opening it up for Salah and Sadio Mane.
"The three of them work really well and when they're playing the way they can, with Bobby coming deep and the other two running in behind, it gives you so many options to play in behind or to feet to link up with them," said Alex Oxlade-Chamberlain. Firmino and Salah are the only players in the Premier League to assist three goals for each other this season.
Touches in the box
As Salah points out, getting the ball at his feet in the box and being prepared to play within the width of the posts when necessary has been the key to that. He has had more touches of the ball inside the opposition penalty area than any other Premier League player this season - even Kane. Only the Spurs striker has had more shots from inside the box.
The three players to have touched the ball the most inside the opposition box are Salah, Kane and the former Liverpool winger Raheem Sterling, now thriving at Manchester City. The fact that the trio are all enjoying stellar seasons emphasises the point that this is half the battle. If quality players can get the ball in good areas, they will hurt teams.
Salah has scored in 15 of the 16 Premier League matches in which he has had more than six touches of the ball inside the area. The other was a 5-0 win at home to Swansea on Boxing Day in which he did not find the net but did provide two assists before being substituted midway through the second half with Liverpool four goals up.
Trying to stop him
Can Salah be stopped? Tottenham boss Mauricio Pochettino had some success deploying Serge Aurier, a right-footer, at left-back to stifle his attempts to cut inside - but Salah still scored. Up against Ben Davies in the reverse fixture, he netted twice. Whether Mourinho opts for Ashley Young or Luke Shaw, expect Salah to pose plenty of problems.
Matteo Darmian got the job at Anfield in October and had some success - United restricting Salah to only five touches inside the box in a 0-0 draw that Mourinho put down to Klopp's caution rather than his own. "He didn't let the game break," he explained. "The second half was like a game of chess but my opponent didn't open the door for me to win the game."
In truth, it is likely to be the United boss who will be better served by a tighter game this time around and keeping his old winger Mohamed Salah under control will be the focus once more. But thanks to the improvements in Salah's game that have been teased out by his new manager at Liverpool that challenge will be more difficult than ever.