Liverpool boss Jurgen Klopp says Everton will be 'motivated to the highest level' ahead of derby
By Ron Walker
Last Updated: 07/04/18 11:59am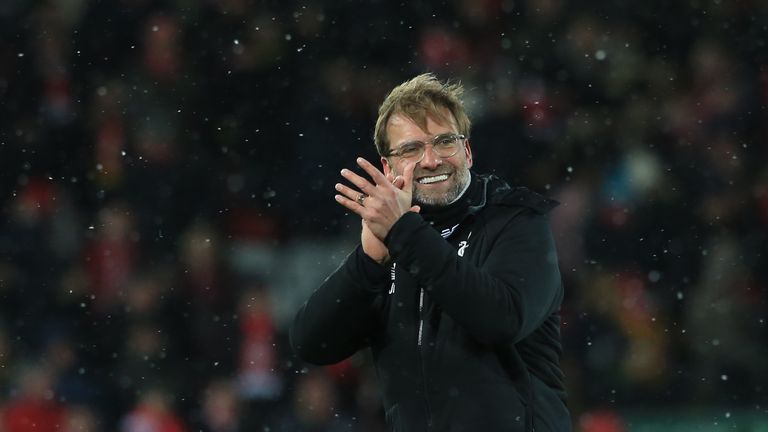 Liverpool boss Jurgen Klopp believes Everton will be highly motivated to end their run of 16 Merseyside derbies without a victory on Saturday.
Only one of the last 22 Premier League meetings has gone in Everton's favour, a 2-0 win in October 2010 - three years before David Moyes departed for Manchester United.
Klopp is therefore expecting Everton to be extra motivated both on and off the pitch for the game at Goodison Park, which is live on Sky Sports Premier League from 11.30am.
"We have a very important game against a highly-motivated, nicely-rested opponent," he told Sky Sports. "They haven't won for a long time in the derby, so they will be motivated to the highest level.
"We use our atmosphere at Anfield constantly, every two weeks, and if they want to do that at Goodison as well it's absolutely right to do that. At the end, it's always like this.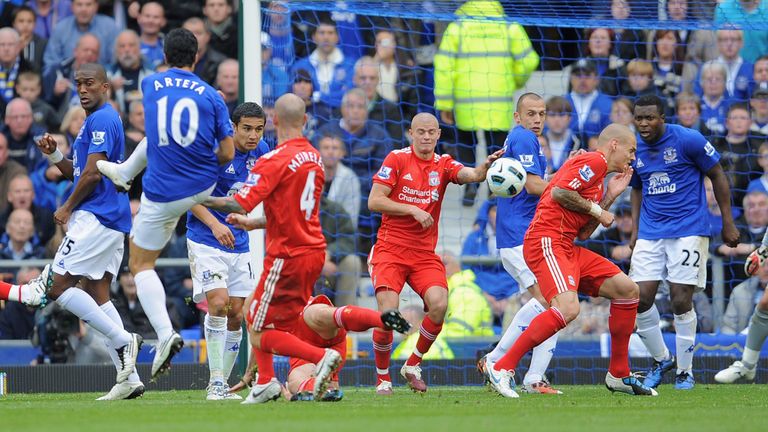 "It's not only atmosphere, it's not only the home team, it's about the away team as well. We are the away team, but we have as many supporters with us as they let in the stadium and then we have to play football. When it starts, it's not too important where it is, it's about what you have to do."
Liverpool come into the game on the back of a stunning 3-0 victory over Manchester City in the Champions League on Wednesday night.
In addition to insisting the quarter-final tie is not over, Klopp questioned what there was to celebrate about inflicting City's biggest defeat since January 2017.
"Why should I be in a celebratory mood?" Klopp added. "I have to work, I worked on Wednesday night, pretty hard, and since then we have made our preparations for Everton, we play them on Saturday, and I don't see the opportunity to be arms up or celebrate.
"There's a job to do, I was not in a celebratory mood after the Man City game, to be honest. We won the first half 3-0, and the second half was a nice draw.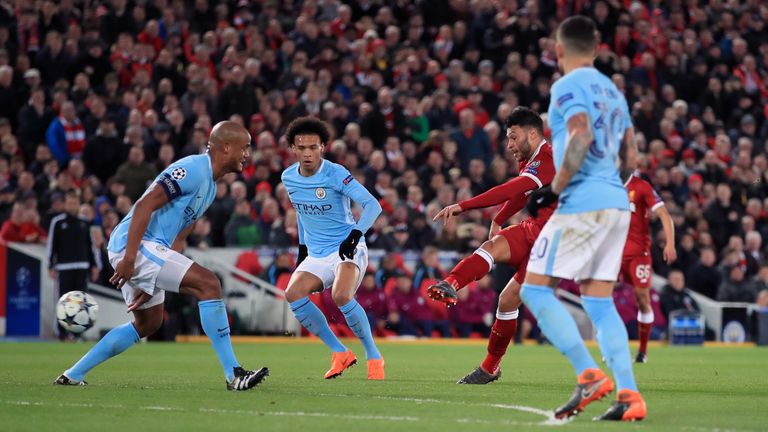 "I do enjoy this time of the season. It's always work, it's a very intense time and of course, the games are getting less and in a specific way they get more important."
Liverpool's midweek performance was lauded for its intensity and stoic defending. Despite that, Klopp felt Liverpool had put in better performances elsewhere during his two-year spell at Anfield, where they have already reached a Europa League final.
"I think we've had a few good moments," he said. "All different, of course, in different ways. It was maybe the most powerful, the most high-energy, the most lively first-half yet so far, but it was not the best football we've ever played.
"It was all about being organised and then doing what you want to do before the game, so it's nice to see that 100%, but at the end of the day it's not about enjoying a half-time, it's about going to the next round and that will be difficult enough."