Manchester City can bring a 'thunderstorm', warns Liverpool boss Jurgen Klopp
By Joe Shread
Last Updated: 10/04/18 7:42pm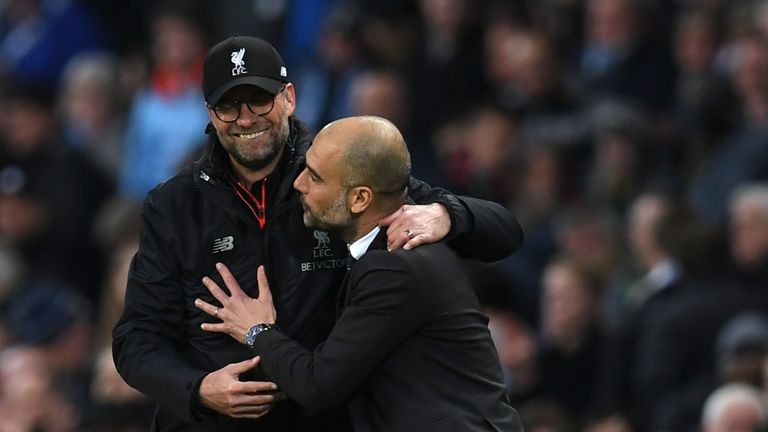 Jurgen Klopp has warned his Liverpool players they are only halfway towards reaching the Champions League semi-finals as Manchester City are capable of producing a "thunderstorm".
Liverpool are 3-0 up from the first leg of the quarter-final, but Klopp says City's first-half performance against Manchester United on Saturday - when they raced into a 2-0 lead - shows his team are not guaranteed to progress to the last four.
Ahead of Tuesday night's second leg at the Etihad, he said: "I saw the game of City vs United at the weekend. It was one of the best first halves I ever saw. It was like a thunderstorm.
"Then, in the second half, after the first goal, one team gains rhythm, another team loses rhythm. The game changes.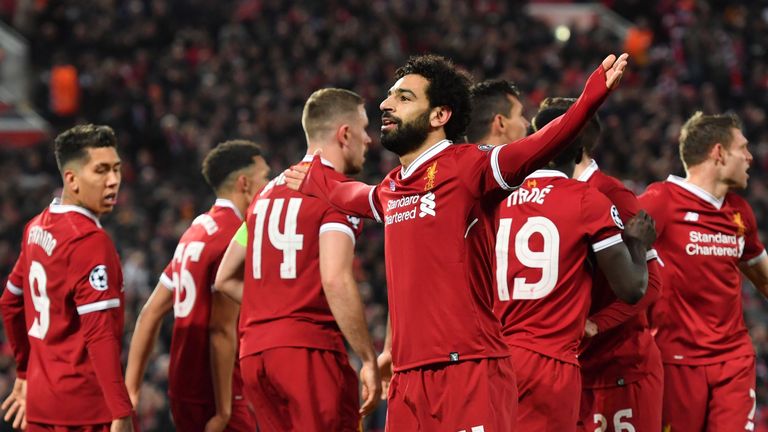 "I cannot tell the boys: 'Boys! Score early!' Well, I can but I am not sure that it really helps.
"We have to think about football: what we have to do, where we have to do it. The boys knew after the (first) game this is half-time. We are in the lead, nothing else."
Klopp has a better record against Pep Guardiola than any other coach, having won seven of his 13 meetings with the City manager - and he is targeting an eighth on Tuesday.
He explained: "We are here to not concede and to score to win the game so that is the plan.
"It always helps if you know about the problems, you deal with the problems but if we concede a goal nothing changes. We are still in the lead.
"It is about doing the right things, staying in the mood where we can bring in our strengths, playing in the right spaces, defending in the right spaces; attacking them in the right spaces.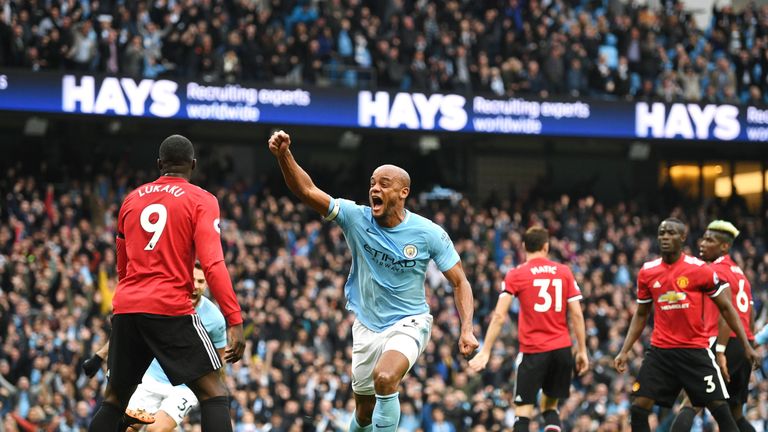 "It would be the same if they were 3-0 up. It wouldn't change anything."
Despite Klopp's enviable record against Guardiola, his Liverpool side were thrashed 5-0 on their most recent visit to the Etihad in September.
However, Klopp is convinced they will avoid a repeat of that nightmare on Tuesday, saying: "It is different. We are longer together. Things are better but it only shows us that these things are possible.
"We don't need that information. We have to be at our best but that is how it should be if you want to go to the semi-finals of the Champions League."