Will Liverpool win Champions League after knocking out Man City?
Last Updated: 11/04/18 4:06pm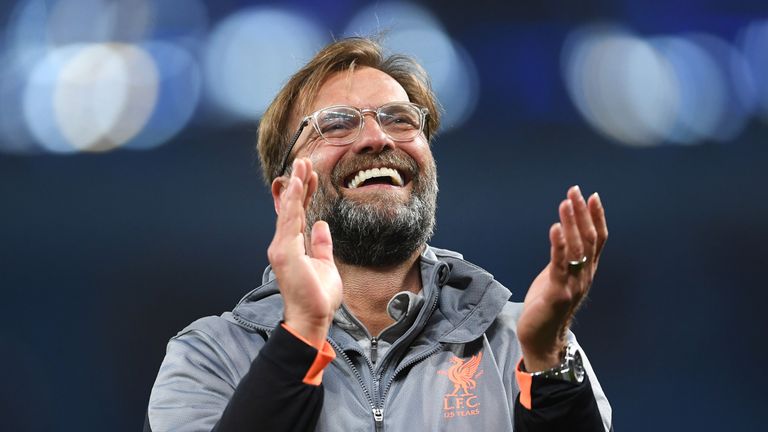 Liverpool came through the Manchester City cauldron to win 2-1 at the Etihad Stadium and secure a 5-1 aggregate win, thanks to goals from Mohamed Salah and Roberto Firmino. Will they now win the Champions League? Nobody should rule it out now.
After the frenzy of Anfield, this was very different. Liverpool had to withstand what Jurgen Klopp called the "thunderstorm" that City brought to the Etihad Stadium. The country's top goalscorers throwing caution to the Manchester wind. When the opening goal came after only 117 seconds, the home side seemed as if they would prove irresistible.
But Liverpool showed that there is more to their game than attacking verve. Determination and resilience were the watchwords on the night. Virgil van Dijk shrugged off his early error, Dejan Lovren made a mockery of his critics, and Trent Alexander-Arnold belied his lack of experience to cope with Leroy Sane. City just could not find that second goal.
Always good for one of their own, Liverpool found two. That is 33 in the Champions League, the most by an English side in a season. The Reds rode their luck but when it was all over they had beaten the Premier League champions-elect home and away, 5-1 on aggregate. Emphatic on paper. Exhilarating on the pitch. Even Pep Guardiola admitted they deserved it.
As for Klopp, he was convinced. "Over the two legs I really think we deserved to go to the next round," he said afterwards. "I would have been nervous if they had been 3-0 up at half-time but I still would have known there was the chance for us to score one or two. We scored five goals against Man City and we conceded one. That is usually not possible."
He tends to have a better chance than anyone. His Liverpool are the first to beat a Guardiola side three times in a season and Klopp, with seven wins in all against the City boss, has now beaten him more times than any other manager. He has the knack for getting results against the very best possession-based teams - and none left out there are better than City.
Certainly, that is Klopp's view. "I really think they are the best team in the world at the moment, that's how it is," he said. "But I knew we could beat them. That doesn't make us a better team, that is just football and it is a good thing about the game. Anything is possible but it is difficult and it will be difficult again in the semi-final."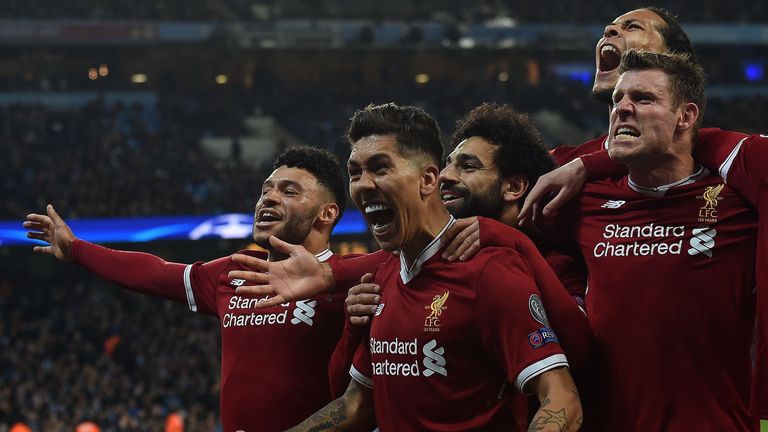 Liverpool would be marginal favourites to beat Roma, the conquerors of Barcelona, in the final four. Mohamed Salah, the scorer of Liverpool's first at the Etihad, incredibly, the fiftieth he has been involved in this season, would fancy that reunion. But even if they were to start as underdogs against Real Madrid or Bayern Munich, there would still be optimism.
"They have beaten one of the best teams in the tournament," former Liverpool captain Phil Thompson told Sky Sports. "I think if they do get the away leg first and then the home leg, we've seen what they can do away from home and they've done that throughout this Champions League campaign. They can go all the way to the final. There is always a chance."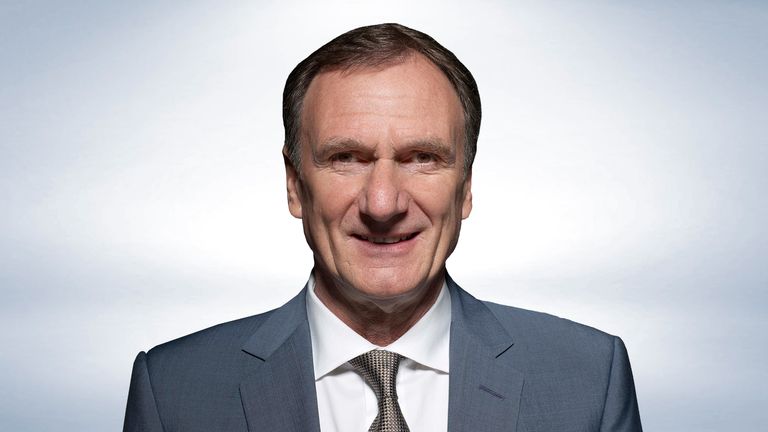 They can go all the way to the final. There's always a chance.
Phil Thompson
Klopp has found his template and there is nobody out there that his Liverpool side should fear. Not with Salah in this form. Not with Roberto Firmino taking his Champions League tally for the season to nine goals, a Liverpool record. Not with Sadio Mane in support and the relentless work rate of James Milner and Gigi Wijnaldum behind them all in midfield.
Milner even tops the assists table in the Champions League but it was his blocks that helped Liverpool on Tuesday - four of them in total. Alexander-Arnold bettered that statistic with his six interceptions, getting his foot in time and again to frustrate Sane on the flank. That was twice as many interceptions as anyone else. Six times as many as any City player.
All of which suggests there is a team coming together and any question marks over whether Klopp is bringing progress at Anfield have disappeared. The Premier League title was beyond them this season but a bigger prize is now only two ties away. The prize with which this famous club is more associated than any other. A sixth European Cup is in their sights.
That is for another night. "First of all we should enjoy the moment because it is obviously a while since they were in the semis and it is a while since I was in the semis," added Klopp. "Now we are there together and it is quite a cool moment. I am really happy about that." He is not alone. And he will not be alone in thinking there are more cool moments to come.