John Arne Riise says Liverpool's Andrew Robertson can nail down left-back spot
By Ron Walker
Last Updated: 17/04/18 12:30pm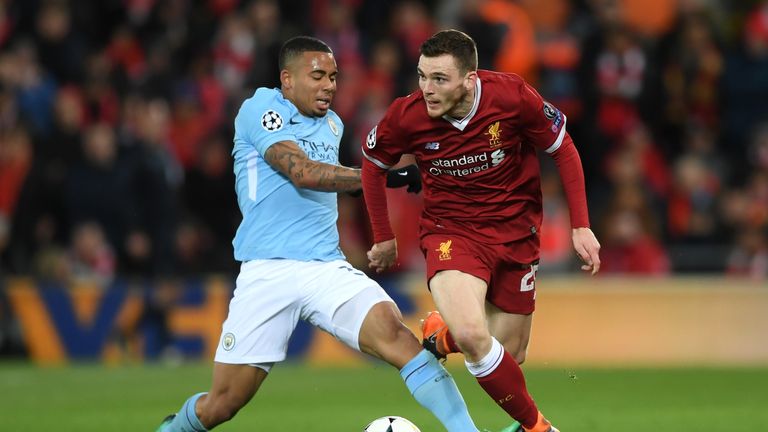 Former Liverpool full-back John Arne Riise has tipped Andrew Robertson to nail down the left-back spot at Anfield on the back of an impressive debut season.
Robertson's move from Hull City last summer raised eyebrows on Merseyside, having just been relegated with the Tigers.
But after a slow start, the Scotsman has improved and for the first time since Riise's departure a decade ago, Liverpool look set on the left of a defence that has kept six clean sheets in its last 10 games.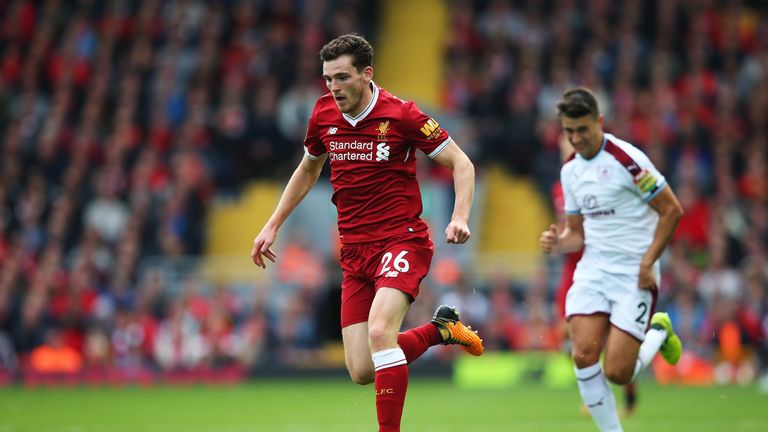 "I was surprised when they signed him," Riise told Sky Sports. "They have been after a left-back for a long time, but when they bought him for £8m, people including me weren't sure it was the right move.
"Moreno started the season well but since Robertson got a chance he has been brilliant. Going forward he is aggressive, he runs a lot and modern full-backs need to be fit to cover ground going forward and defensively.
"The way he is playing, you can see Klopp loves it. He's very fit, he gets forward a lot and he contributes some assists, he could add some goals but it's not his job. His job is to create things, and like me run for others."
Riise sees some aspects of himself in the 24-year-old, who is yet to score his first goal for the Reds but has similar ability to get forward down the left touchline at Anfield.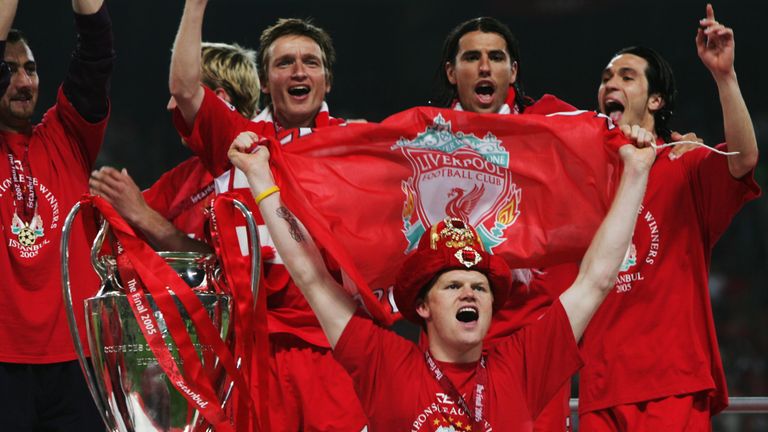 And he has acted as somewhat of a support to the defender, keeping in touch with him even though Riise himself last played for Liverpool in 2008.
"I spoke to him after the first leg of the Champions League quarter-finals just to say how well he's played," he said. "I did the same with Moreno at the start of the season, because it takes time to come back from all the stick he has got.
"He's done that though, and fought for his place, and with Robertson, they have been missing a left-back for a long time and now they have two who have proven themselves."