Liverpool to hold extraordinary meeting over safety concerns for supporters in Rome
By Lyall Thomas
Last Updated: 26/04/18 10:51pm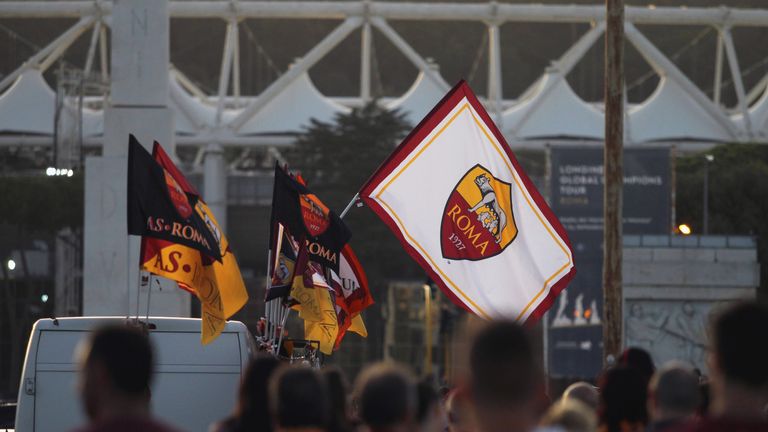 Liverpool have been forced to call "an extraordinary meeting" over concerns for the security of their supporters at the Champions League second leg in Rome next week.
After a serious incident at Anfield on Tuesday left a 53-year-old man in a critical condition, Reds supporters will have constant police protection in the Italian capital next Wednesday, according to Sky in Italy.
Yet Sky Sports News understands Liverpool remain concerned about the match-day security and operational plan after a frustrating and troubling process of obtaining what they consider to be basic and essential information.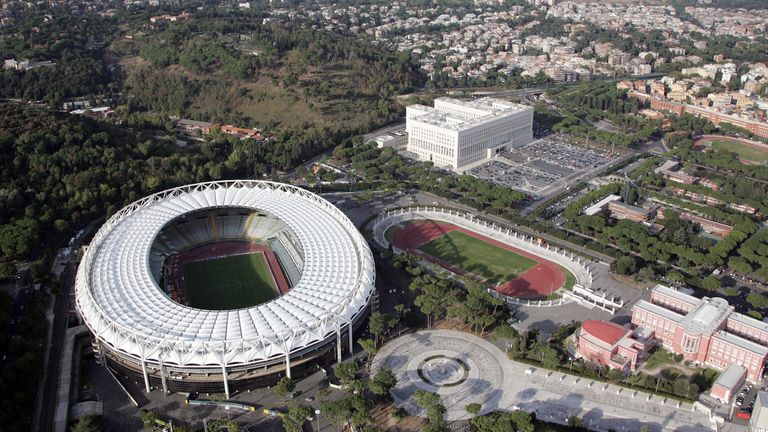 It is understood UEFA, Roma and Liverpool have worked together collaboratively and exhaustively, sharing concerns in a process that began well in advance of the first leg and the events on Merseyside that have only heightened Liverpool's worry.
But the issue is understood to reside with the Italian authorities and a number of lingering concerns have forced the club to take "the exceptional measure of requesting an extraordinary meeting in the Italian capital on Friday, April 27".
Sky Sports News understands the Reds' concerns centre on a safe and secure shuttle service to the ground, safe walking routes, ticket enforcement procedures and what items of belongings can be taken into the ground.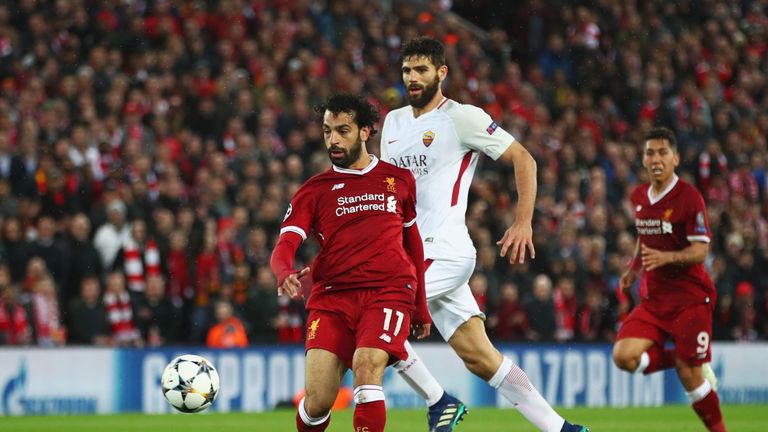 The Premier League club have offered to meet any additional costs in order to provide a shuttle service, and remain unsure which areas of the city their fans should avoid and what the safest routes to the stadium are if they are unable to use the service.
Liverpool also want confirmation of what time fans can arrive at the stadium and when the turnstiles will open, as well as clarity on whether supporters' names will appear on tickets, and what enforcement procedures will be in place.
The club are also not sure of whether bags will be permitted inside the Stadio Olimpico, which has implications for supporters on day-trips or those leaving straight from the match.
These have all arisen following a comprehensive reconnaissance undertaken before the first leg by senior club officials and Merseyside Police, who have confirmed that their own officers will also be on the ground in Rome.
Merseyside police confirmed on Thursday that two Italian men have been charged over the incident that left Sean Cox seriously injured earlier this week, and they have been remanded in custody following an appearance at South Sefton Magistrates Court.
Filippo Lombardi, 20, and Daniele Sciusco, 29, gave no indication of their pleas and were not granted bail, and the pair will appear at Liverpool Crown Court on May 24.