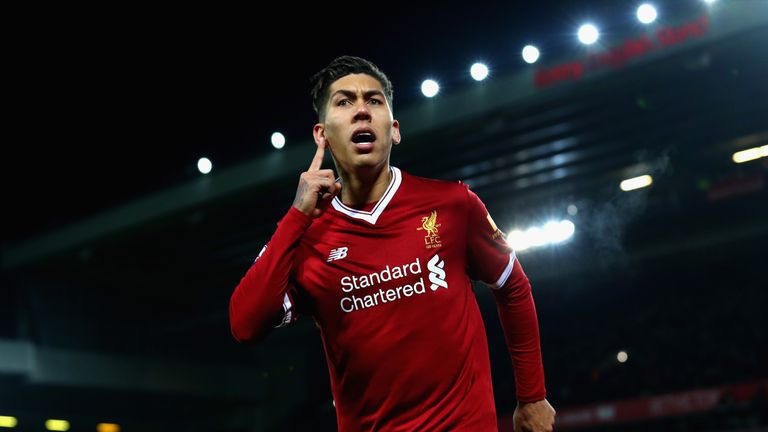 Roberto Firmino is far from satisfied despite enjoying a prolific season with Liverpool.
The Brazilian international has scored 26 goals in all competitions for Jurgen Klopp's side, including 10 in the Champions League.
He is joint-second in the competition alongside team-mate Mohamed Salah and behind only Real Madrid's Cristiano Ronaldo, who has scored 15 goals.
It is the 26-year-old's best season at Anfield since arriving from Hoffenheim in 2015 but he insists there is still room for improvement.
"I am still a little bit 'restless', as I always want more, to grow and grow even further," Firmino told uefa.com, ahead of the Champions League final against Real Madrid on May 25.
"I am a little bit annoyed, because I always want more and I am never satisfied.
"However, you cannot beat yourselves up about these things all the time and you must always keep moving forward.
"It is my first season in the Champions League and I am one of the leading scorers, alongside Cristiano and Salah.
"I am pretty pleased and very happy with my performance and the entire team's performance and I hope to keep that going into the final."