Alex Oxlade-Chamberlain to miss 'vast majority' of 2018/19 season
Oxlade-Chamberlain continuing recovery from knee surgery; Jurgen Klopp says "If we do see him back this season it will be a bonus."
By Rory O'Callaghan
Last Updated: 19/07/18 6:15am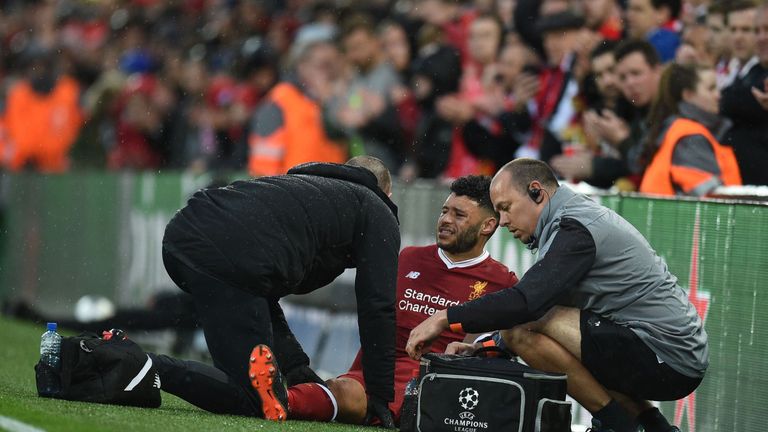 Alex Oxlade-Chamberlain will miss the "vast majority" of the 2018/19 season as he continues his recovery from knee surgery, Liverpool have announced.
Chamberlain sustained multiple ligament damage to his right knee when attempting a tackle during the first half of Liverpool's Champions League semi-final first-leg tie with Roma at Anfield in April.
He underwent surgery eight days later and the estimated length of his lay-off was not revealed at the time due to the request of the 24-year-old.
"It feels like now is an appropriate time to tell people that for Ox this coming season will be about focusing on recovery and rehab," Liverpool manager Jurgen Klopp said in a statement on the club's website.
"We have known this from pretty much the day after he got the injury and after the successful surgery, we were sure of it. I hope everyone treats this information responsibly.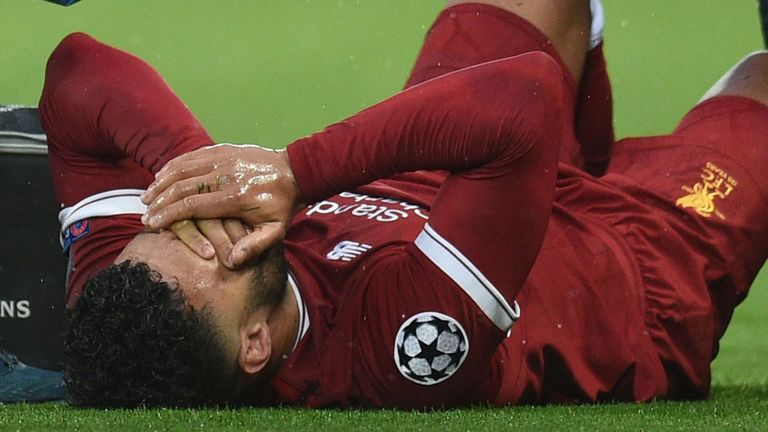 "There has been no change, no setback - it's exactly on the schedule we expected and planned for. The new information is that we're now giving more detail publicly.
"His surgery - which he had on the day of our second leg in Roma - has been completely successful and his recovery has started superbly well.
"But the truth of the matter is that we are preparing this season knowing he will not be with us on the pitch for competitive matches for the majority of it. If we do see him back this season it will be a bonus."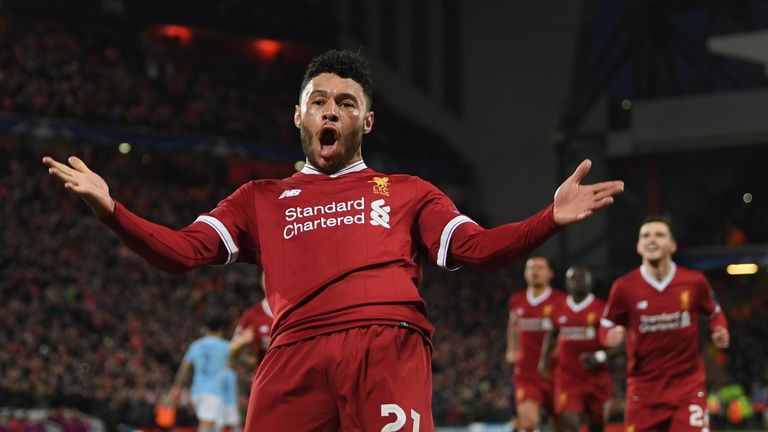 Liverpool said the decision to now reveal further details of Oxlade-Chamberlain's injury and recovery was to ensure there was no pressure to rush the midfielder back.
Klopp added: "It is so important because of how valuable and important he is to what we are looking to do here in the coming seasons that the focus is on doing this right and not rushed. Ox is completely on board with this approach.
"He is such an outstandingly good person and someone who even when not playing is integral to the heartbeat of Melwood.
"I cannot wait to have him back with us for matches, but we will wait for him and we will show the patience that is required to make sure he comes back ready to continue where he left off: as one of the most outstanding performers in European football in that moment."
LFCTV is the only place to watch all of Liverpool's pre-season matches live, and hear first on new signings. Go to www.sky.com/lfctv to find out more, or go to Sky channel 425 and press red.