Liverpool striker Danny Ings has joined Southampton on loan ahead of permanent move to St Mary's next summer.
Sky sources understand Ings has initially joined the Saints on a season-long loan with his permanent deal due to start on July 1, 2019.
It is believed Ings has agreed to a four-year deal with Southampton, which will commence once his loan spell ends.
Sky sources understand a fee of £20m has been agreed between the two clubs, £18m of which is guaranteed with a further £2m based on appearances.
"When this football club came up, I had to take the opportunity to come home. It's a fantastic football club who play great football and I'm just happy here," Ings told the club's TV channel.
"You can tell that as a club it's very, very organised. From the start, everyone I've met has been fantastic with me and shown me every single detail I need to know. The facilities are great and I can't wait to get started."
Southampton boss Mark Hughes is delighted to have secured the signing of Ings on Deadline Day.
"There was significant competition for Danny, with a lot of clubs keen to complete a deal for him, so we're clearly delighted that he chose to join us," he said.
"We have admired him for some time now, not only for his ability, but also his character and personality, which we feel will be an ideal fit in our dressing room.
"He's obviously a local boy, who gives us another excellent option up front.
"He didn't get to play as much as he would have liked at Liverpool, but he has been injury-free for some time now and has a real point to prove."
Ings has struggled with injuries throughout his time at Anfield and has made just 25 appearances for the Reds over the course of three seasons.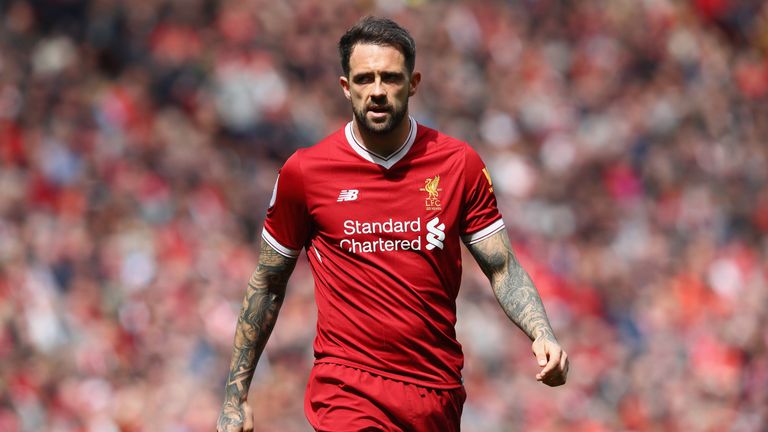 Liverpool boss Jurgen Klopp paid tribute to Ings after agreeing to the loan move.
"It is a very strange feeling saying goodbye to Danny. The biggest emotion is how much we will miss him," said Klopp.
"He is such an outstanding boy. Honestly, if you could bottle character and spirit, his would sell worldwide - he is so incredibly positive and full of energy. But we won't just miss his character because he is a footballer who has all the tools.
"What is clear is that in his time here he had zero luck really, certainly in my time."
Klopp added: "We say farewell to a friend, but for Danny I know the best chapters in his personal story are still to be written. He is as fit now as at any point of his career I would bet and he just requires the opportunity.
"He has that opportunity and on behalf of his Liverpool family we say good luck Danny and we will miss you."
Upgrade to Sky Sports Premier League and Sky Sports Football now for just £18 a month.