Liverpool drawn with Paris Saint-Germain, Napoli and Red Star Belgrade in Champions League
Last Updated: 30/08/18 10:01pm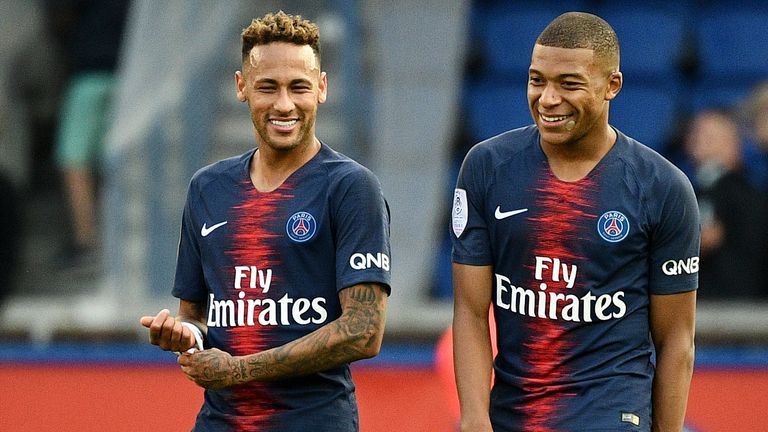 Jurgen Klopp says Liverpool are excited for the challenge of facing Paris Saint-Germain, Napoli and Red Star Belgrade in the Champions League.
Last season's runners-up dropped into pot three for Thursday's draw after Benfica came through qualification and their draw in Group C sees them face the world's most expensive player - £198m man Neymar - and World Cup winner Kylian Mbappe among others.
Liverpool and PSG have so far avoided one another in the Champions League with their last meeting coming in the European Cup Winners' Cup in 1997, the Reds losing the semi-final 3-2 on aggregate.
Their first meeting will be in week one of the group stage at Anfield on September 18.
The draw pits Klopp against new PSG head coach Thomas Tuchel, who followed his fellow German as Borussia Dortmund manager and also managed Klopp's former side Mainz after his departure.
Klopp said: "PSG are one of the most exciting teams in the world and I think their target is to win the Champions League, so that will be two interesting matches.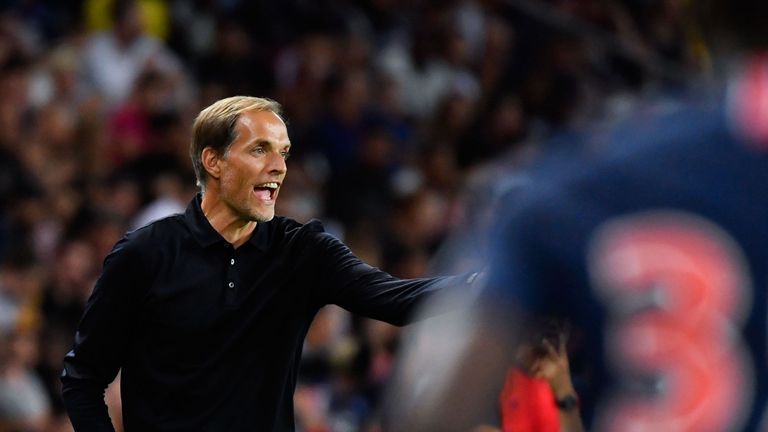 "I am looking forward to watching PSG a bit more often, which is a very interesting project for sure over in France with Thomas Tuchel.
"Facing Neymar will be, for our Brazilian guys, like meeting a friend again and all that stuff. It's a big challenge, but for all the others it is a big challenge to face us."
Liverpool's only meetings with Napoli came in the Europa League, beating the Serie A side 3-1 on aggregate during the 2010-11 competition.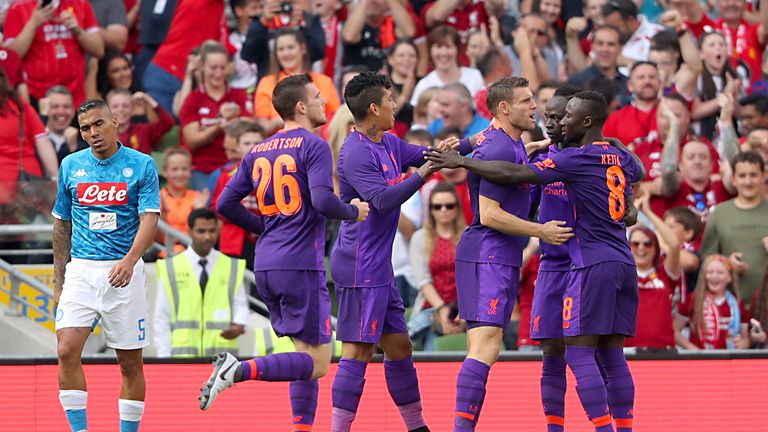 They did meet in an International Champions Cup game earlier this month, Liverpool coming out 5-0 winners against Carlo Ancelotti's side in Dublin.
Napoli have since started their domestic season with wins against Lazio and AC Milan and sit second in the table and their squad includes Dries Mertens, Marek Hamsik and Lorenzo Insigne.
"Napoli, we beat them in pre-season but it goes without saying these two games will be completely a different challenge," Klopp added.
"I've been to Napoli with Dortmund, so I know what the atmosphere is like there. In fact, it's where I got a suspension [for being sent off]. I can do better, obviously! Red Star, I watched them last night. They came through and it will be, again, a very, very intense atmosphere I am sure."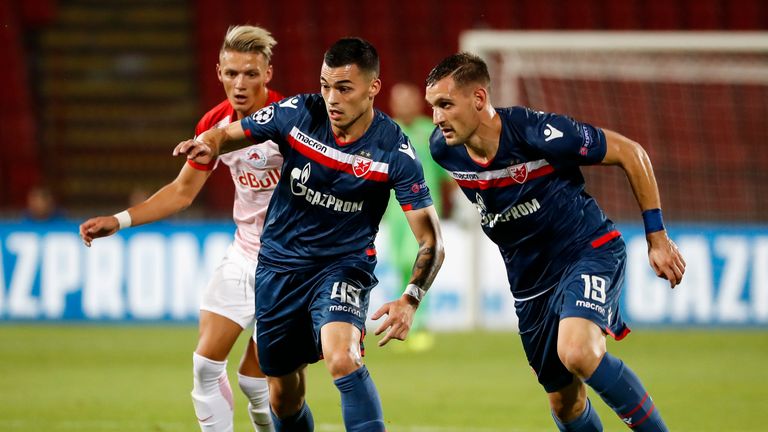 Liverpool do have some history with Red Star who, in 1973, became only the second European team to beat them at Anfield in what turned out to be a surprise 4-2 aggregate win over a team managed by the legendary Bill Shankly.
They crept into the group stage after a 2-2 aggregate draw with Red Bull Salzburg, qualifying on away goals.
"Red Star, I watched them last night. They came through and it will be, again, a very, very intense atmosphere I am sure," Klopp said.
"But that's how it is, it's the group and I am fine with that. Now let's go.
"All the teams have to do it again. We want to go through the group. It will be difficult but still we want to go through. That's the plan, so now let's start working on it."
Liverpool's Champions League Group C fixtures:
Tuesday September 18: Paris Saint-Germain (Home)
Wednesday October 3: Napoli (Away)
Wednesday October 24: Red Star Belgrade (Home)
Tuesday November 6: Red Star Belgrade (Away)
Wednesday November 28: Paris Saint-Germain (Away)
Tuesday December 11: Napoli (Home)