James Milner's father's 'dislike' of Man Utd saw Liverpool midfielder banned from wearing red as child
By Connor Benns
Last Updated: 20/09/18 11:56am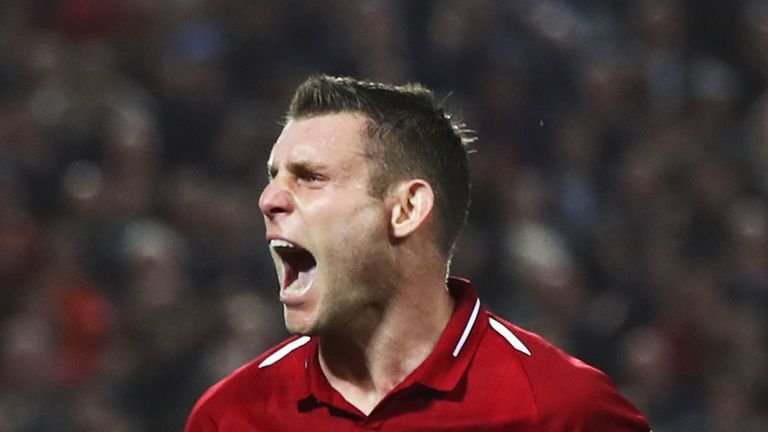 James Milner has revealed his dad banned him from wearing red as a child and that he was brought up "to dislike Manchester United".
The Liverpool midfielder has impressed in red of late and has become an integral part of Jurgen Klopp's side this season, registering two goals and two assists in Liverpool's unbeaten start.
Milner came through the ranks at Leeds United, and his father is a big fan of the Sky Bet Championship side - so much so that he prevented his son from wearing the colours of their biggest rivals, Manchester United.
Milner told FourFourTwo: "Obviously Leeds fans are brought up to dislike Manchester United, as rivals, so red wasn't allowed.
"He did joke when I signed for Liverpool that it was the first time he'd be happy to see me regularly in red."
Liverpool have made a strong start to the season, winning their first five league games as well as beating Paris Saint-Germain in their Champions League opener, and Milner was keen to praise the influence of manager Jurgen Klopp.
"He's a very good manager. You can see that by looking at what he's done with this team; how we play together and work for each other," he said.
"He's got the fiery side but also the 'Klopp hug', as I think it's known."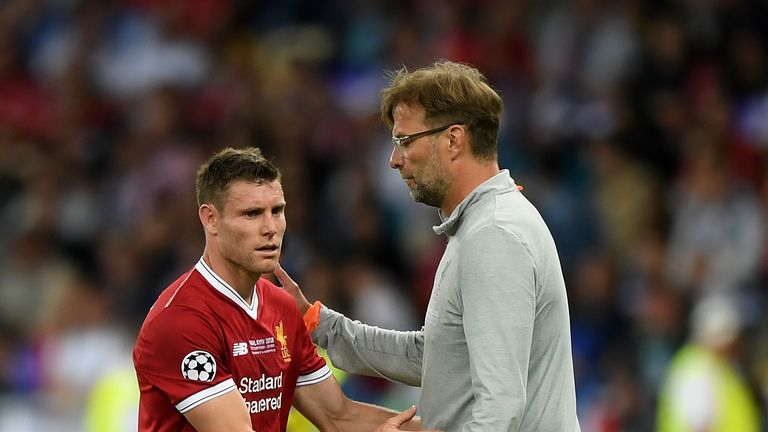 The Reds midfielder also hinted at managerial work once he retires, saying it would be a "shame" not to put his experience to use.
Milner said: "I think it would be a shame not to use some of the experience I've built up over the 16 years that I've been playing.
"I hope I can use that now with the younger players here at Liverpool, helping them as much as possible."