Jurgen Klopp thrilled by Xherdan Shaqiri's impact on full debut for Liverpool
Last Updated: 22/09/18 6:47pm
Jurgen Klopp praised the impact of Xherdan Shaqiri on his full debut as Liverpool beat Southampton 3-0 to record a sixth straight league win.
The Switzerland international was involved in two goals at Anfield before being taken off at half-time as Klopp changed formation in search of greater organisation from his team.
Klopp admitted that Shaqiri had been unfortunate to be replaced but explained the substitution was made to negate the threat Southampton had shown in the first period.
"The result is really cool, the performance could have been better, that was clear, and we made some changes that cost us because I changed the system as well!" he said.
"Without training that is always difficult, I don't like it too much but we tried something and the changes we made were obviously good because Shaq was quite influential and Joel Matip as well.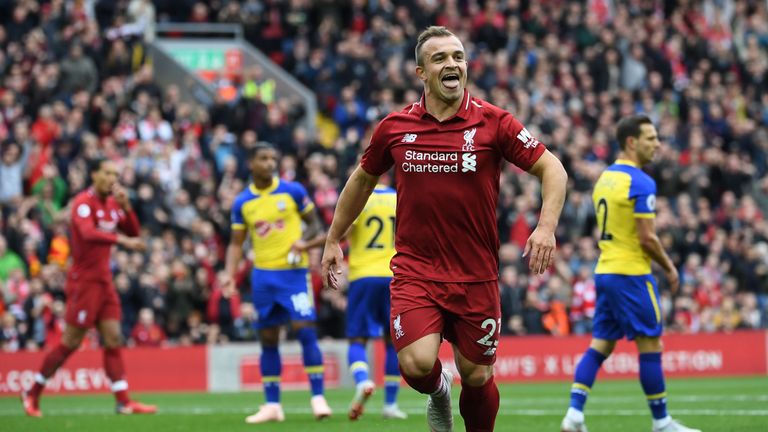 "That was the reason that we bought him. I said to him at half-time that I've never taken a player off, who is not injured, after a performance like he had in the first half but today we needed to get back our organisation. It's all good, he made a real impact which was good to see.
"Organisation-wise, we had a few problems, you could see a lot of discussions on the pitch, and how we closed gaps and stuff like that. So that is why we changed back to a system that we are used to.
"That was all good, we controlled the game in the second half. Southampton were not bad today, not even a bit. They were really good in all the moments, they had a good match plan and we struggled a bit.
"They came between our lines, maybe that would not have happened if we'd seen it from the first second with our normal formation but you have to take that. Both boys who came in were very influential, very cool."
Klopp was also pleased with the performance of his defenders as they kept their fourth clean sheet of the season.
"It's very important," he added. Staying concentrated in that intense period is quite a challenge but I think we did that pretty well.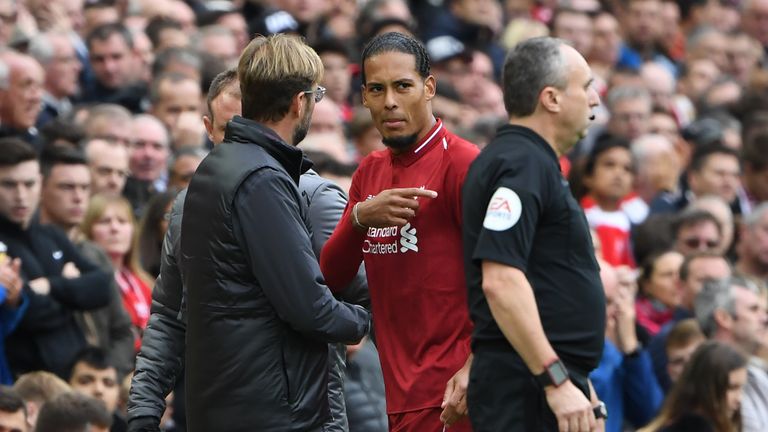 "Joel Matip played a fantastic game, he was pretty spot on, and Virgil [van Dijk] next to him and then when Joe came on, that looked really good. The full-backs, their work-rate was outstanding so I like what I saw. What I didn't like was my fault!"
Van Dijk was taken off due to a rib injury but the Klopp eased fears that the Dutch centre-back could face a spell on the sidelines, saying the injury "should not be too serious."