Liverpool held on for a goalless draw with Manchester City as Riyad Mahrez missed a late penalty at Anfield, but are Jurgen Klopp's side being hampered by fatigue?
Sunday's meeting with City capped a gruelling run of seven games in three weeks for Liverpool, including Champions League meetings against Paris Saint-Germain and Napoli and two tussles with Maurizio Sarri's Chelsea.
Liverpool let off by misses Mahrez pen
Milner suffers injury against City
The heavy workload was the subject of much discussion at Anfield, with Liverpool lacking their usual edge in attack as they struggled to carve out clear chances against Pep Guardiola's side.
"They are a little bit flat today," said Gary Neville in the Sky Sports commentary box. "When do you ever see Liverpool like that? It's a little bit of fatigue and a little bit of edge off the energy levels.
"This Liverpool team, their greatest strength is their ability to sprint quickly, press quickly, and transition quickly. If they don't have that, they lose a lot."
Graeme Souness agreed with that sentiment. "The way they attempt to play is not like a pragmatic approach where they sit and wait for their opposition," said the Sky Sports pundit.
"Liverpool try to outgun whoever they are playing against. They play with such intensity that it's a harder game of football than it would be if you're a team who sit in and play a close game.
"So the pressure is on these players A because of the amount of games and B because of the type of games they play."
What did the stats say?
There were certainly moments when it seemed Liverpool's recent exertions had taken a physical toll on their players, but the Premier League tracking data showed their running stats actually held up.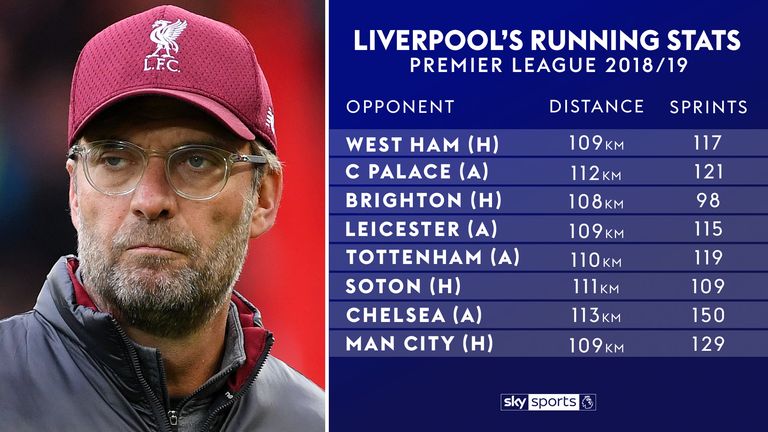 The total of 109km distance covered was their joint-second-lowest of the season so far, but they made 129 high-intensity sprints - more than in any other game this season with the exception of last weekend's 1-1 draw with Chelsea.
"It's the finish of a very intense period for us, with unbelievable games," Klopp told Sky Sports afterwards. "You can always wish for more but I saw that the boys gave everything."
Rotation dilemma
In the cases of Mohamed Salah, Roberto Firmino and Sadio Mane, however, recent performances suggests they may be feeling jaded. Salah has only scored once in his last eight appearances, while Firmino and Mane are without a goal in their last five and seven games respectively.
So should Klopp be rotating? Only Bournemouth, Chelsea, Watford and Wolves have made fewer line-up changes than Liverpool's eight in the Premier League this season, with each member of their front three starting every game in addition to featuring prominently in the cup competitions.
Daniel Sturridge has scored some important goals from the bench while Xherdan Shaqiri has made some encouraging cameos, but Neville feels a lack of attacking depth could be an issue.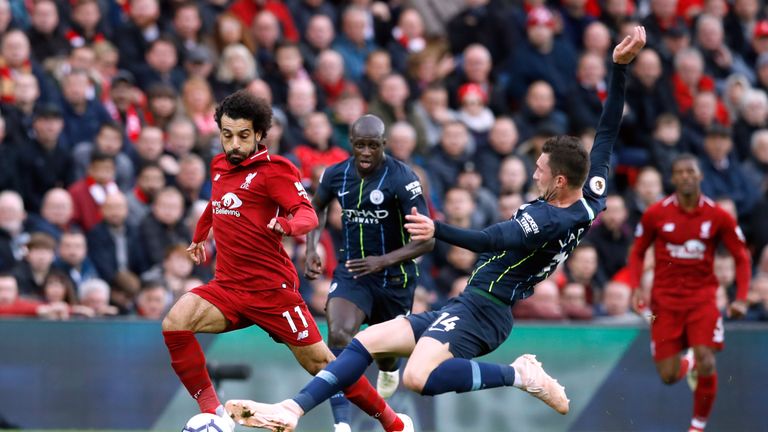 "There's a big drop-off in quality between Sane, Salah, Firmino and the ones below," he said. "Can these three really keep that energy up every single Wednesday and Saturday?"
Jamie Carragher, though, insists they can.
"Liverpool did it last year and got to the Champions League final," he said in the Sky Sports studio after the game.
"They never won the league but you wouldn't blame that on the front three. The front three were as good as anything in the league. You can't say they have to be rested in the Champions League because they weren't rested last year.
"Liverpool have played two tough away games against the top six and one at home. So they have played three big games against their rivals in the first eight games and they find themselves where they are without their front three firing. I think it's massively positive and I think the front three will start firing. They are too good not to go back to what they were."
Time for recovery?
Much to Klopp's frustration, the majority of his players will now join up with their national teams. As they head off to different corners of the world, his concern is that they will not get the rest they need.
"When we came back from the international break last time, it was clear," he said. "It was [a game] every three days and it's so difficult. You have to invest absolutely everything and think we did really well. I'm really proud of the boys.
"If people want to see the best football, somebody has to start to give the boys a little break. We can't do it because we play every three days."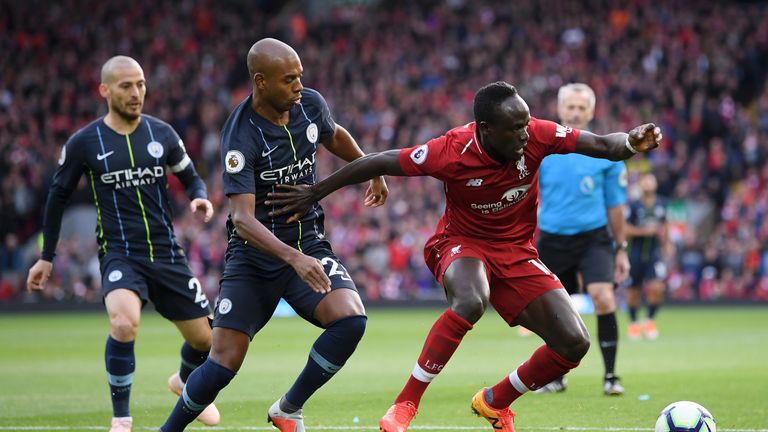 Klopp is aware that most of his players will play for their countries regardless of fatigue, but Sky Sports pundit Craig Bellamy pointed out another danger of international breaks.
"What I find, even with the young age groups, is that on international duty, it's 10 days away, they're away from their families, they train nowhere near the intensity than they do at their clubs, then they are sat around all afternoon or evening, some of them eating because they are bored."
"They come back overweight and nowhere near the training condition you need them in. Then you've got two days to work them up to the next game, so they come back mentally even more drained than when they go."
It's another concern for Klopp, but he can at least take comfort from Liverpool's upcoming fixture list. After a challenging run of games, they return to action with an easier period which starts against Huddersfield, Red Star and Cardiff. Those fixtures might finally give him the chance to make some changes.
If you're reading on skysports.com comment below to get involved in the debate, but please adhere to our House Rules. If you wish to report any comment, simply click on the down arrow next to the offending comment and click 'Report'.