Former Manchester City manager Sven-Goran Eriksson admits he wants Liverpool to win the Premier League title.
After eight Premier League games, champions City are currently locked on 20 points with Liverpool and Chelsea, while Arsenal and Tottenham are just two points behind.
With the top five all winning six of their eight matches to date, Eriksson is predicting an exciting battle ahead, but is hopeful the club he supports will come out on top.
"It's going to be very interesting as usual," he told Sky Sports. "A lot of people are saying that maybe it is time for Liverpool. I hope so because in my heart I'm a Liverpool fan. But I think Manchester City are still very strong.
"I liked Liverpool last season. They played very good football, very optimistic, working very hard, very impressive.
"They bought some new players so they look very strong. Sooner or later they will win it, no? I hope it will be sooner."
Eriksson managed City for just the 2007-08 season, leaving by mutual consent after the club finished ninth in the league.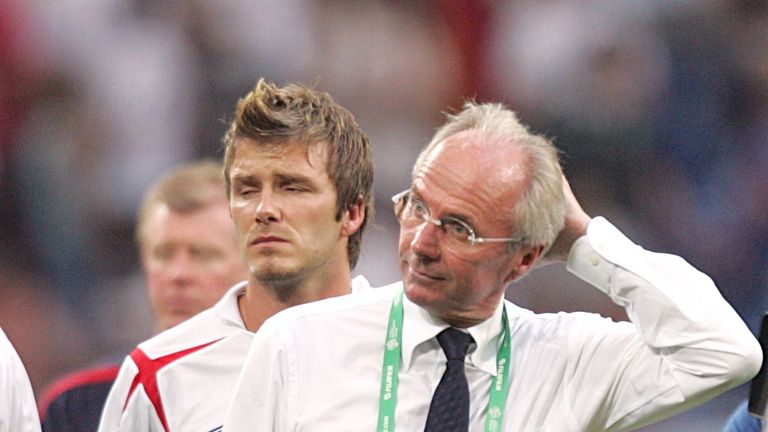 It was the Swede's first job since managing England, in what was a five-year stint that included two runs to the World Cup quarter-finals.
Ahead of England's Nations League matches against Croatia and Spain - live on Sky Sports - the 70-year-old said competitive international fixtures level are important for both the players and fans.


He added: "I liked friendly games, but I took them like a test to test new players. People didn't like that very much.
"I think friendly games are one thing, but when you come to competitive games, it's completely different. It's different for the country, the fans, the players, so it's good, there shouldn't be too many friendly games in one year because it's not very interesting."