In an exclusive interview with Sky Sports, Jurgen Klopp explains his reasons for changing Liverpool's style this season - and why he won't be taking any time off this Christmas...
Liverpool's players returned from Paris at 1.45am on Thursday morning and reported to work for 2.30pm. Training was at 4.15pm to replicate the time of the Merseyside derby on Sunday. Then there's the bus to Burnley on Wednesday and the flight to Bournemouth on Friday before Napoli and Manchester United visit Anfield. All of this inside a fortnight.
Liverpool are in the thick of it now and Jurgen Klopp can only smile.
A decade ago, in the last of his eight seasons with Mainz, his team played only 36 matches all season. Liverpool will pass that mark by February. Speaking on the top floor of the club's Melwood training base, the irony of the situation is not lost on the 51-year-old German.
"Coaches want to coach," he tells Sky Sports. "That is why we are good at it and that is why we have made our way up in the game. Then you get to the highest level and most of the time it is meetings. The job becomes more about getting the message across in those meetings rather than on the pitch. It is a big difference and you have to get used to that."
Not that he is complaining. The point is made with the customary smile. "There is nothing to moan about. It is like it is." And besides, the time constraints have forced him to make every single moment count with his players. "The job is massively and completely different and that makes me a much better manager than I was when I started," he adds.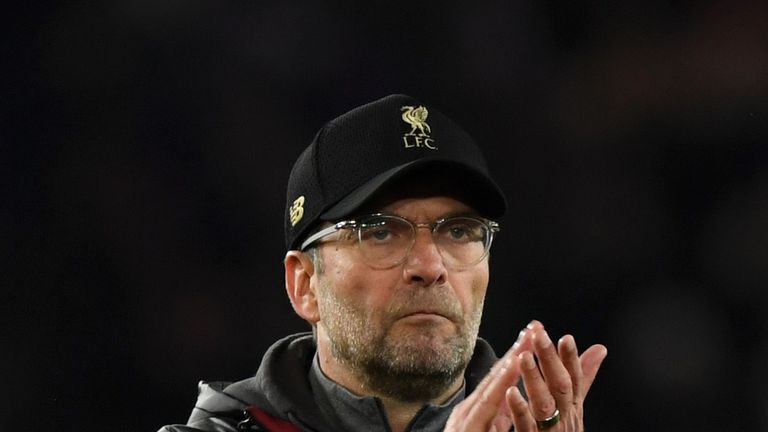 The challenge now is to get even better. Liverpool made their strongest start to a season in their 126-year history and remain unbeaten in the Premier League. But they still find themselves two points adrift of Manchester City. The quest for perfection is driving them on and explains why Klopp has made changes on and off the pitch in a bid to improve.
In part, it was born of necessity. He sensed that opponents had adapted to his team's counter-pressing and he would need another way. "A lot of teams saw that we were good at that and realised they were overplaying," says Klopp. "If the team gives us the opportunity to do it we will still be there with the counter-press. But very often it is not possible.
"A lot of teams also play counter-attack against us. They don't have the same respect for us that they have for Man City, for example. Against City, you watch it and wonder what they are doing. A week later they play us and they are thinking, right, let's try. City deserve that but it makes a big difference because we have to be 100 per cent concentrated all the time.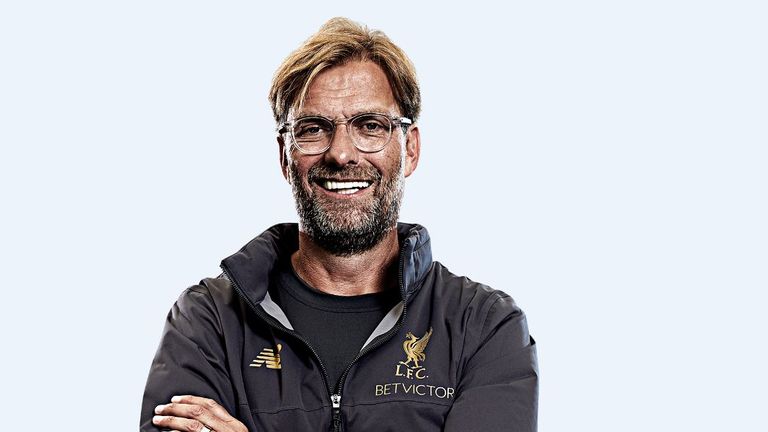 If the team gives us the opportunity to do it we will still be there with the counter-press. But very often it is not possible ... now we have to control more games.
"It means that now we have to control more games. We have to keep the ball, especially against counter-attacking sides. That may change in the second part of the season when opponents who are down the table need the points and so they will need to open up a bit more. But at this moment we have to control games and be patient but in a very lively way.
"This was a big part of our thinking in pre-season as well. We really said that. It's like we were so lively in the past that the moment we couldn't be lively because there was no space for that it was like there was immediately this drop in concentration. That is not allowed. I like it more now actually. It is more mature. That was the next step for us. So far so good."
Liverpool's defensive problems have been addressed. The team has conceded only five goals in the Premier League this season, the same number as City, and Klopp is pleased that the work has paid off. "We had to develop things and we had to put the focus a bit more on defence," he says. "I always think about how to win and defence is the basis for all of it."
Live Renault Super Sunday


But as one issue is solved another emerges. Now there are suggestions that Liverpool's more controlled approach means they are lacking the fluency of old. "In the moment when the defence is not good everyone says you need to fix it," says Klopp. "The moment you fix it, everybody says, yeah, but what about the rest of it? It is always like this."
Although Xherdan Shaqiri has impressed since his £13m arrival in the summer, the scoring form of Mohamed Salah and especially Roberto Firmino has not hit last season's heights. But Klopp sees the capacity to switch to a 4-2-3-1 as a strength and is optimistic that any concerns over Liverpool's attacking potency are only temporary.


He points to one particular flowing move against Fulham that he argues was very nearly the best team goal that he has seen during his three years at Anfield. The chances are still coming. "We have created many more than we have used," he argues.
"That's the nature of the thing. I have no problem with that. Yes, there is one team that has scored a lot more than us but the rest are on the same level and there will be games when the boys are flying. Those games will come. I am 100 per cent sure of that. We have already been really close in a lot of situations but right now we just need to get results."
The other chief cause for optimism is that the new signings will improve. Against Paris Saint-Germain, Liverpool relied upon the tried and trusted midfield trio of Jordan Henderson, James Milner and Georginio Wijnaldum, but the hope remains that Fabinho and Naby Keita will be able to provide greater impetus as the season goes on.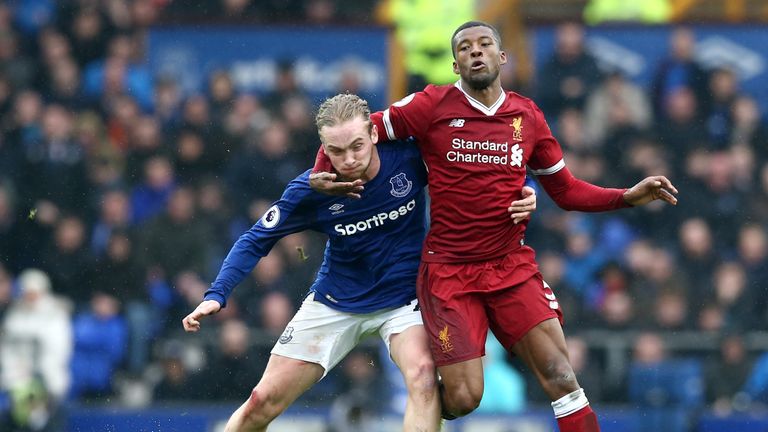 For now, patience is required. "We will have to work for it because it is not like you can throw players on the pitch and just tell them to do it," says Klopp. "It doesn't work. It didn't work with Fabinho. It did work really well with Naby in the beginning, but then he got an injury and the team did really well. If things are working then you keep them.
"That gives the other players even more time to adjust to all the things around them, in the league, in the club and all this stuff. There will come the time when they are playing and nobody will remember that there were three or four games at the beginning when they weren't playing. So, of course, there is potential there to improve.
"It is a pretty young side too. One that is not experienced in winning anything so far. Our big opponents are the champions, the champions from a year ago, the FA Cup winner from a year ago and so on. All these teams are challenging you and we need to find our own way. We know it will never be easy and this period coming up will be really intense."
With eight games in December, including that Champions League decider against Napoli, and 2019 beginning with a bang against Manchester City, much of Liverpool's season will be shaped by this next month. Clearly, it will be no relaxing Christmas for Klopp himself.
"My missus asked me when I am having a day off and I don't see it," he says. "I had to make the plans quite a long time ahead and I didn't see a day off. Not this year. We cannot go home to Germany. I will be at home in Liverpool but Christmas will be celebrated in hours not days."
The hope is that with the work Klopp has put in to improve the defence, strengthen the squad and work out new ways to win, Liverpool will do their celebrating in May instead.
If you're reading on skysports.com comment below to get involved in the debate, but please adhere to our House Rules. If you wish to report any comment, simply click on the down arrow next to the offending comment and click 'Report'.