Liverpool's Andy Robertson defends Mohamed Salah from diving accusations
By Sky Sports News
Last Updated: 14/01/19 9:02am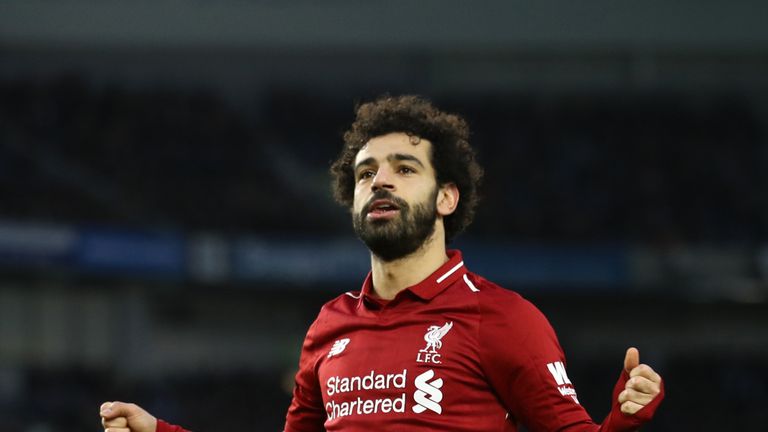 Andy Robertson has defended Liverpool team-mate Mohamed Salah from accusations of diving and insists the Egyptian is "not that type of player".
Liverpool have been awarded four penalties in their last four league matches, with three coming for fouls on Salah.
Rafa Benitez claimed the former Roma winger won a 'soft' penalty in the 4-0 win over Newcastle on Boxing Day, while Jurgen Klopp was forced to defend Salah after he was accused of simulation in the win 5-1 over Arsenal.
Salah was awarded another penalty against Brighton on Saturday after being clearly fouled by Pascal Gross and the Egyptian was subsequently booed by the crowd at the Amex Stadium after converting the spot-kick.
Robertson is frustrated by the accusations against Salah and believes they are mere "desperation" from opponents.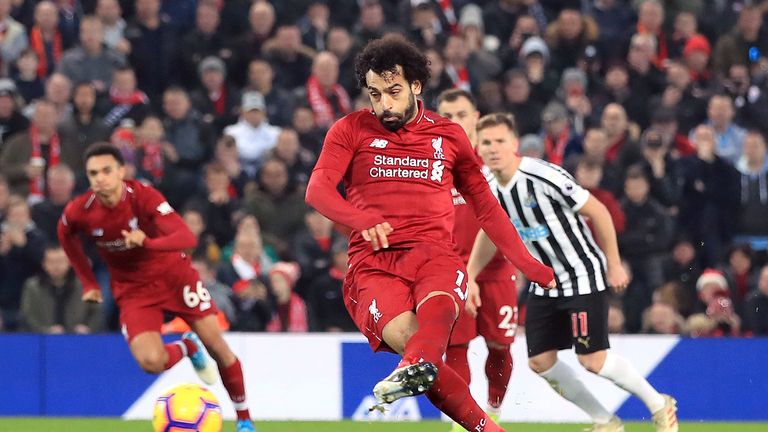 "He's not that type of player," said the Scotland international.
"Every time it happens then we go back and everyone looks at the video and you go, 'well, it's not a dive' so how many times is it going to happen?
"I'm not sure if the Brighton players did say it was a dive or not and I'll need to see it back but I was at the edge of the box and for me it was a stone-waller.
"If people are starting to say Mo has gone down easily it's not fair because the one against Arsenal, especially, he got clipped three times on his way down and they still appealed it so it's a bit of desperation.
"I've not seen this Brighton one back but it's a no-brainer really for the referee."
Liverpool restored their seven-point lead at the top of the Premier League with a 1-0 win at the Amex and Robertson believes the result could prove to be crucial at the end of the season.
"The two Brighton games have been massive for us because we have not been at our best," he said.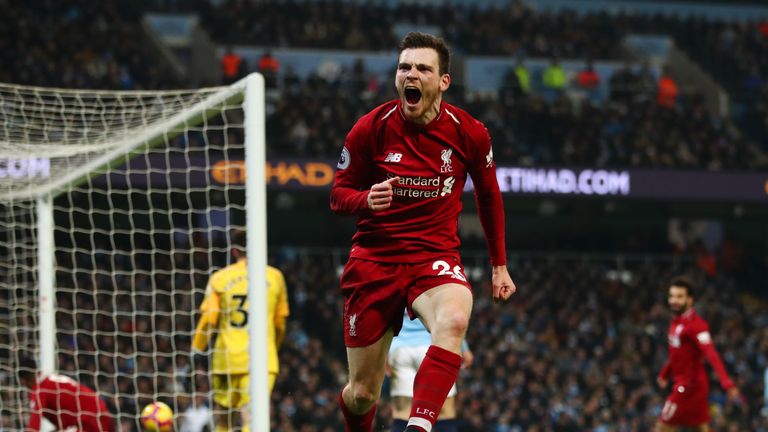 "When we played them at home we weren't at our best and they probably had a few more chances and we won 1-0. And then on Saturday we did the exact same.
"It's that winning mentality. Whoever wins the league will look back on some games and go 'do you know what, we probably weren't at our best there, and that was probably one that helped us turn one point into three or zero into one'.
"So there will be games over the season and whoever does that will probably have three or four games to look back on and if we manage to do it, I'm sure we'll look back on this game as one of them."