Liverpool legend Jamie Carragher reunited with amputee and former Royal Marine Andy Grant
"What he's done... it's really inspirational," says Carragher, in catch-up chat with Andy Grant, who broke 10,000m record for an amputee after losing his leg
Last Updated: 19/01/19 6:03pm
Jamie Carragher first met fellow Bootle boy Andy Grant almost a decade ago, after the former Royal Marine returned back to his native Merseyside from Afghanistan.
Grant, a massive Liverpool fan who was fighting to save his right leg after an IED explosion, was stunned when Reds legend Carragher paid him a visit on his way to training.
Carragher was shocked by the severity of Grant's injuries, and was even more stunned by what the former Marine went on to achieve after learning that his leg could not be saved.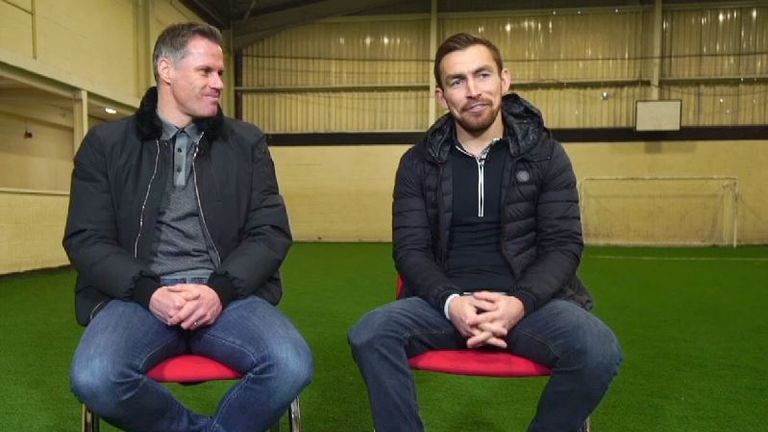 Grant set himself some ambitious personal targets, which led him to breaking the 10,000m record for an amputee.
"As I've got to know him, years and years later, I have been inspired," Carragher said. "And I have spoken to my own kids a lot about it.
"When you think of what he has gone through, but also what he has done since, it's really inspirational."
Hit play on the video at the top of the page to watch Jamie Carragher's reunion with Andy Grant in full.